He is something else :)
---
So my daughter (8) decided she wanted to ride daddy's horse (only 5) and still a little green but really calm n good.. So anyways put her up there and he decided he wanted to hold his lead rope not me lol .. I did hold end just in case.. Just thought these were cute :).
00000018363D6F90_zps042de3b7.jpg[/IMG].
Posted via Mobile Device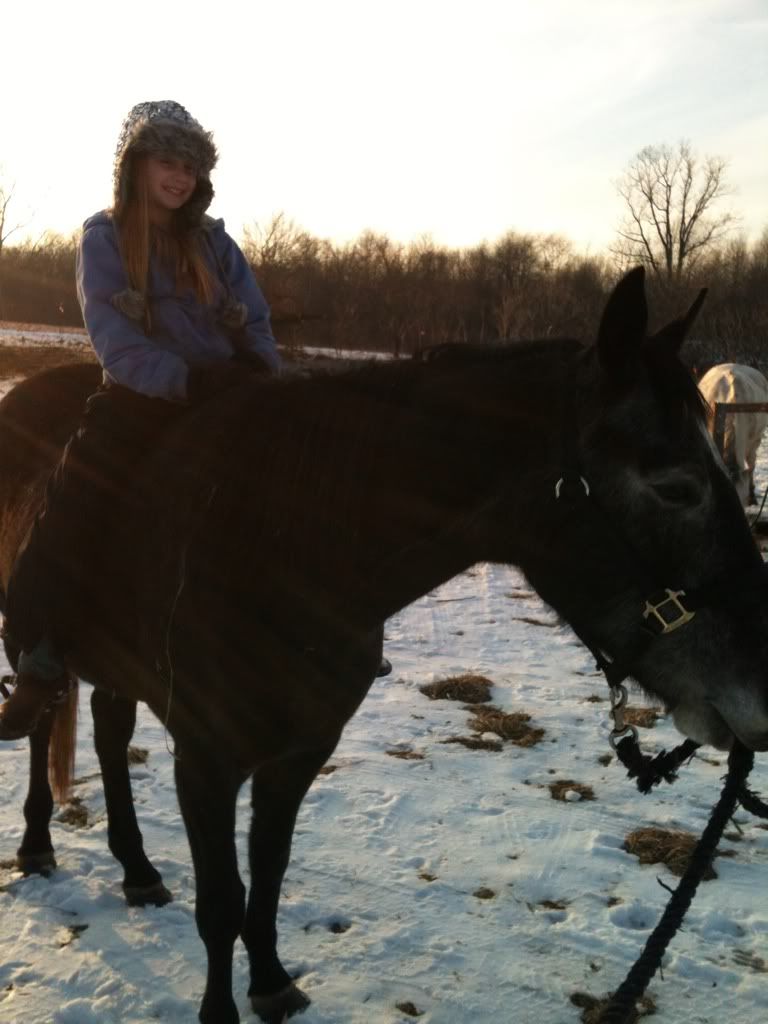 .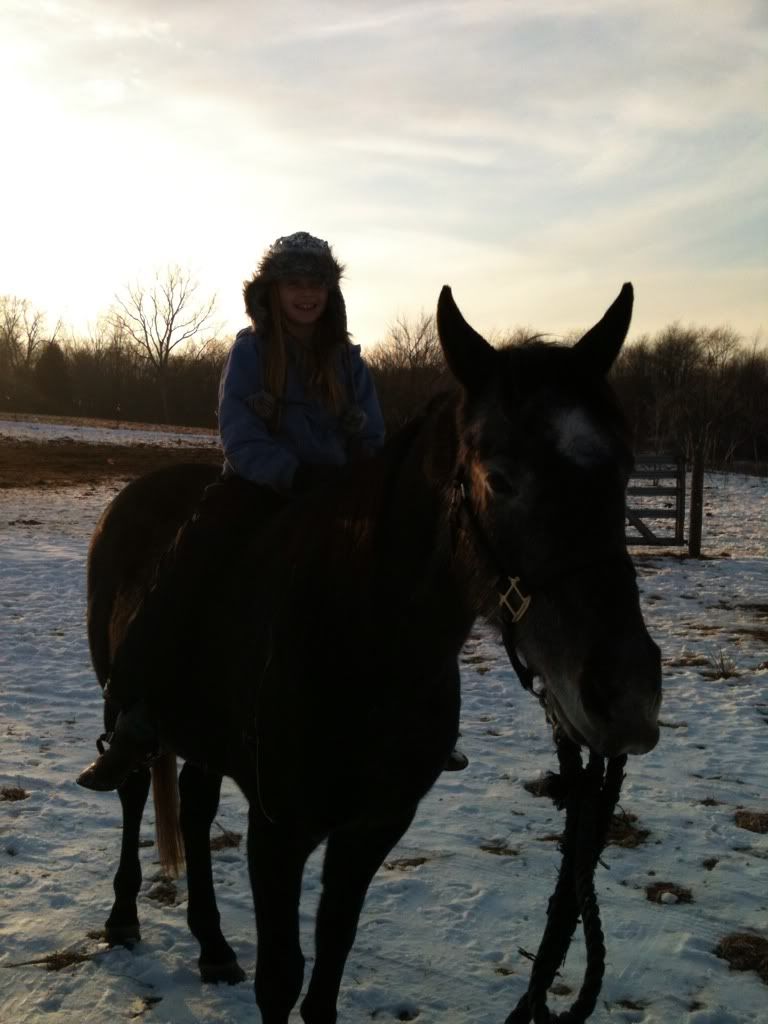 let's try this agion
Posted via Mobile Device
So cute, thanks for sharing!
---
Being horseless is the pits!!
Love the smile!
---
I figure if a girl wants to be a LEGEND, she should just go ahead and be one. ~Calamity Jane
Ty you guys I don't witch one is more of a ham my daughter or the horse lol :)
Posted via Mobile Device
Foal
Join Date: Dec 2012
Location: In a pond somewhere Australia, Queensland
Posts: 124
• Horses: 0
Nawww! That is soo cute. Both your horse and daughter are beautiful! I love how the horse is so laid back!
---
Gotta Gallop,
Cane Toad
You daugther has a beautiful smile! That horse is stunning, very pretty face with a nice kind eye. Reminds me of my old gelding.
Thank you guys :) well I will let u know how it goes today she is gonna ride him all by her self :)
Posted via Mobile Device