Here is my Broker boy
---
Well really my daughter's boy, lol.
Me and Broker: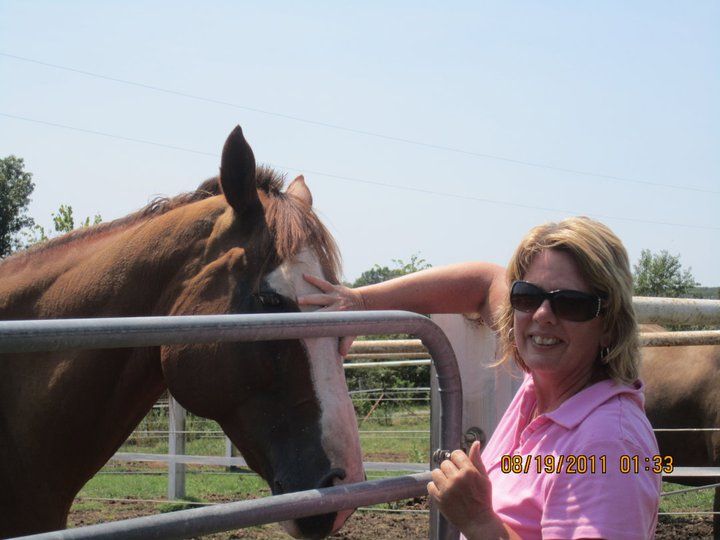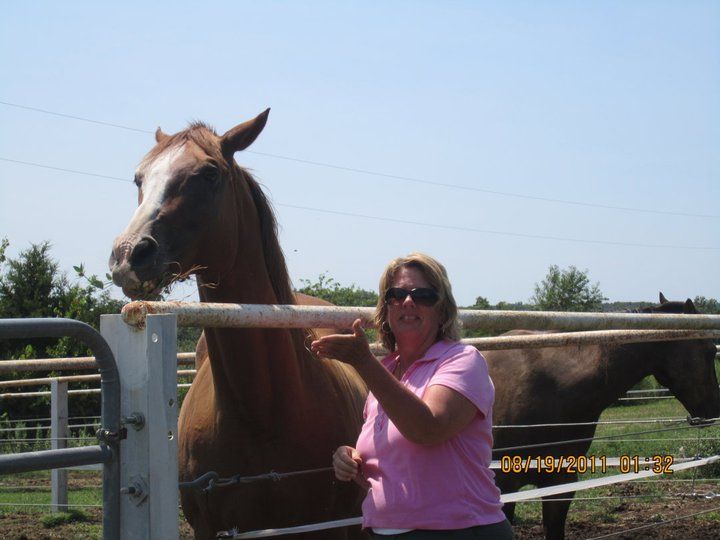 Kristy and Broker
Handsome Man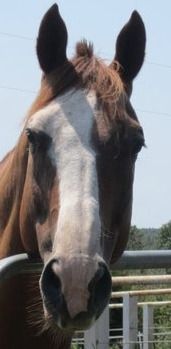 ---
Karen and Broker
Great photos! Hes a very handsome horse!!
Ah, what a sweet face.

Welcome to the forum.
---
If wishes were horses, then beggars would ride.
Handsome boy indeed! Great pictures, he's obviously very well loved.
Handsome boy!!
---
Being horseless is the pits!!
Showing
Join Date: Jun 2011
Location: Cariboo, British Columbia
Posts: 11,777
• Horses:
3
Beautiful pictures, thank you for sharing.
very nice pictures
---
Country Woman


Haha i like the first picture it looks like he is resting his head on your hand. His eye says it all!
What a handsome man! I didn't use to like chestnuts, but they're definitely growing on me. lol

I just have to say that I love that you call yourself his "g-ma" (I'm guess you are shortening "Grandma" there?). We call my mom and dad "Grandma and Grandpa" to my dog...and they started it!
---
Do not tell me I can't...because I will
show
you that I can.
he looks like my horse boots he is really cute