Here's Shadow
---
This is Shadow, a pony around 11 or 12 hands. He's 12 years old. He was an Amish pony that only knew how to drive when we bought him. He had never been broke, but he learned everything very quickly. He taught me to ride bareback and he was the first pony/horse that I ever fell off of. He is a great little guy, but sadly I've outgrown him. I think that if my aunt decides to reduce our herd size in the spring, he is going to be one of the ones that goes, but that's not a for-sure thing. Anyways, here he is; he is thought to be a Welsh-cross. He has got to be the least photogenic thing EVER.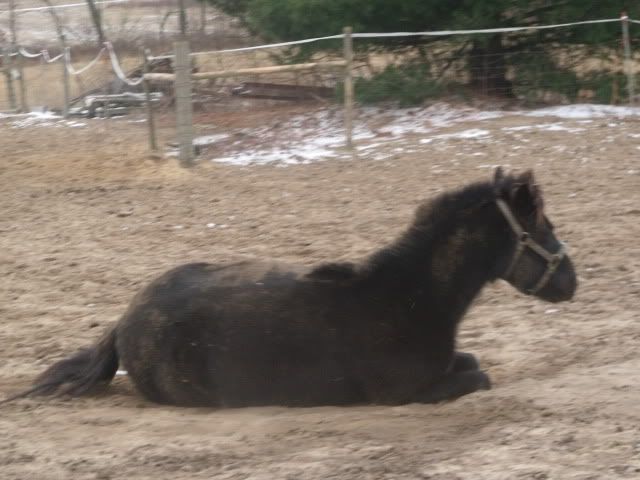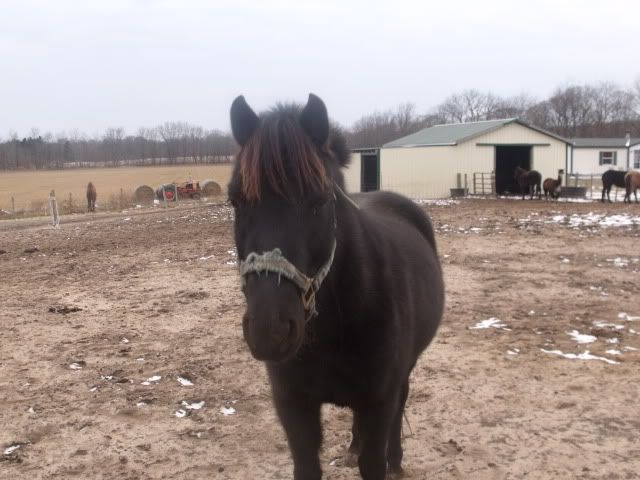 I think that he happens to have some of the cutest little ears ever.
This summer I cut his mane off, so now he's got a little mohawk that's just starting to lay down.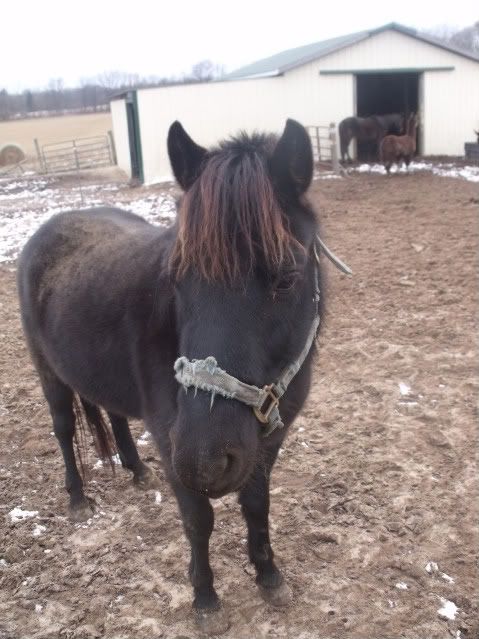 Looks like my pony mare I had. Cute
Posted via Mobile Device
Thanks(:
Posted via Mobile Device
Super cute! He looks like that pony that one lady was trying to sell with the funny ads. : )
---
100% Anti-Slaughter and PROUD of it!

I think he's adoreable!!!! That's the kind of pony that I'd like to get for my niece and nephew.
---
Honary "HFA" member...That's right, I'm admitting it!
BTW....That's NOT rain on your windshield!!!!
Cute! He looks a lot like Lily, except she's butt high!
Thanks everyone! I'd love for him to have some little people to ride him like I used to, but none of the other kids in my family has ever really taken to riding. It's sad :/
Posted via Mobile Device
Similar Threads
Thread
Thread Starter
Forum
Replies
Last Post
Shadow and I

HurricaneKatt

Horse Pictures

5

10-16-2010

06:57 PM

Shadow

ThatNinjaHorse

Member Journals

0

05-13-2010

07:48 PM

shadow trailers?

aqhaktberry3

Horse Trailers

6

05-22-2009

12:22 PM

Everybody Meet Shadow!!

BurningAmber520

Other Pets

3

02-09-2009

05:44 PM

Afraid of Own Shadow??

TurnNBurn17

Horse Training

9

06-27-2008

08:59 PM