He's Finally Home!!!
---
Boon is at home finally! He's such a smart boy. Loaded up into the trailer like an old pro, even though he has never seen one. Hauled great! When we got home I groomed him and picked up all his feet. He did pretty good considering he has only had human contact three times in his life.
Here are some pictures!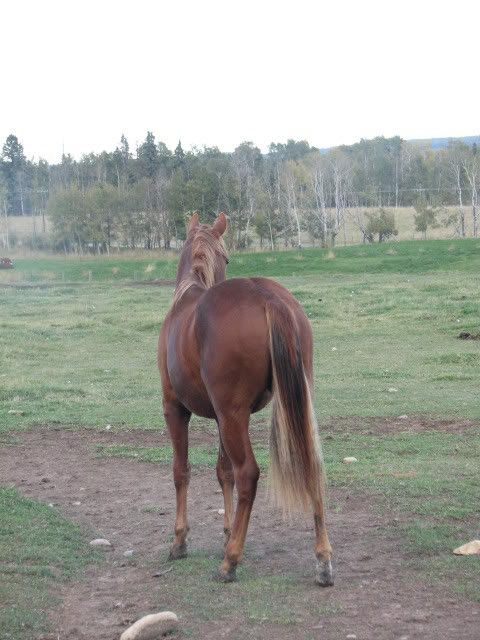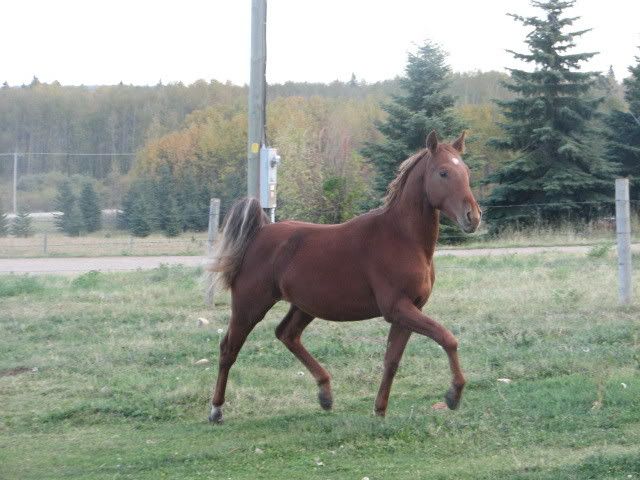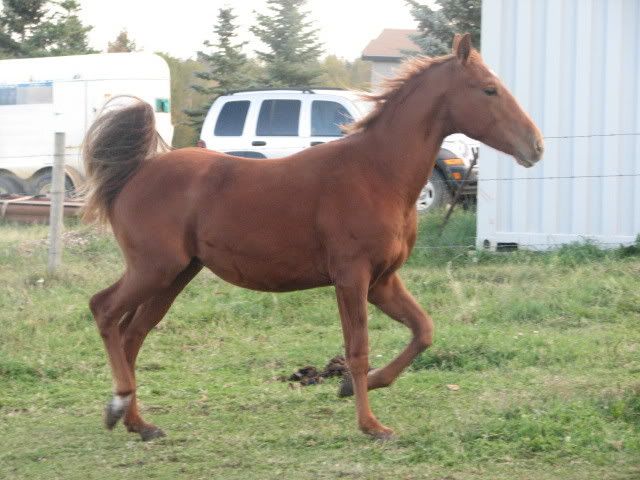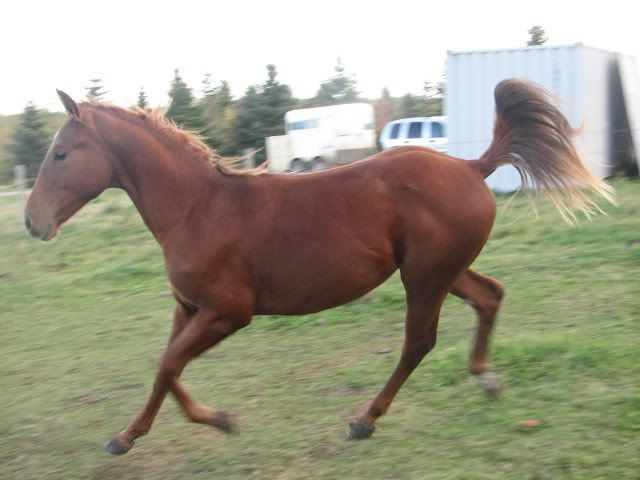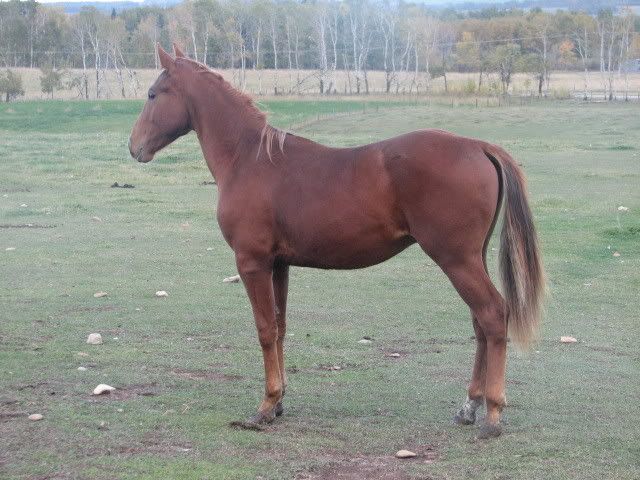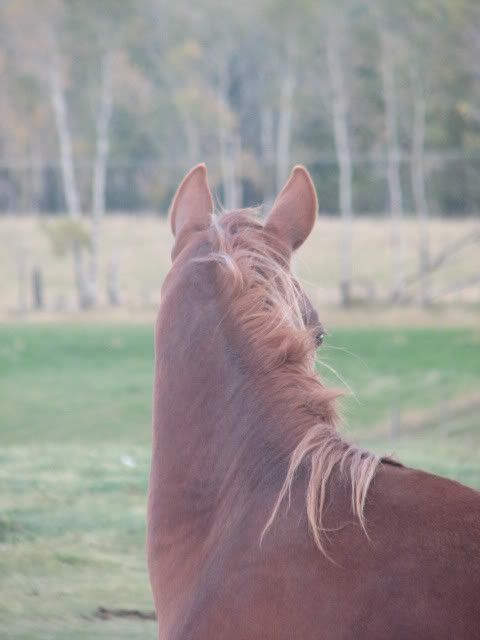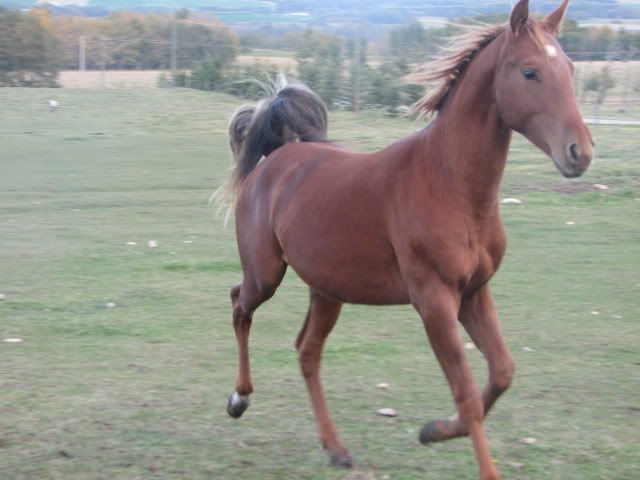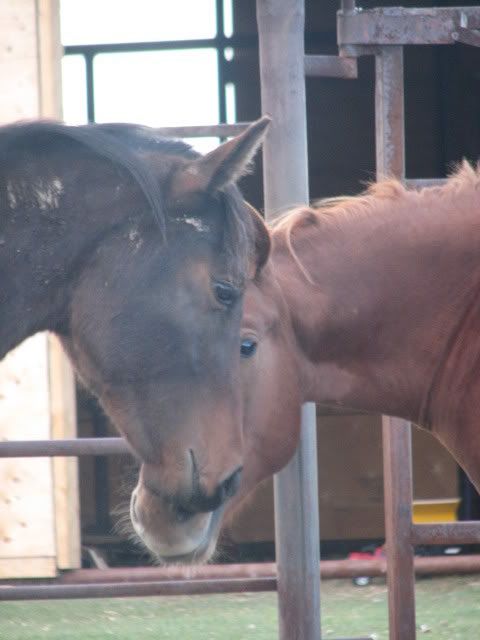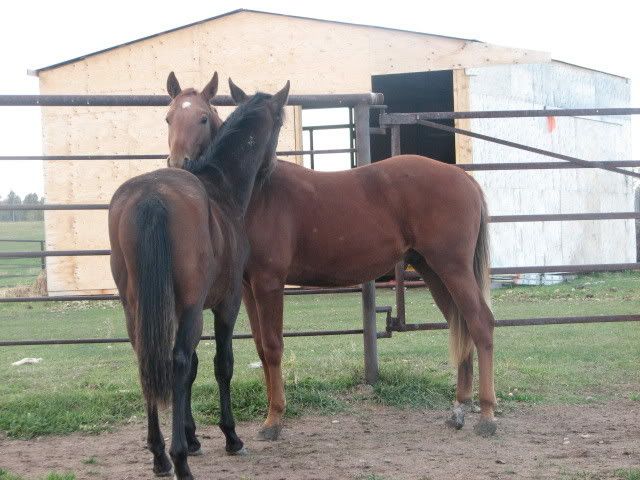 Love the head and tail, he's like, "OH YEAH! Look at me new man in the house! Better look out!" lol very cute
He's gorgeous! I love his tail!!!!!
---
-Horse racing is my passion-
Athena:15y Palomino QH & Shirley's Brittney:8y Bay OTTB
Yeah he looks pretty darn proud! He had no idea how to act with other horses, his first time being close to other horses. He was just running circles around everyone.
LMAO
Oh gosh, Tiff, he could almost rival my Arabians for flare!

Pretty animated movement, he has!
Lots of growing to do yet!
Looks really good. :)
Hehe, I know! He has so much flare! I love it. Look at how high he lifts his legs! It's pretty awesome!

He has to grow into that head. I hope he will, if not he will still make a great cutter/reiner!
awwwwwwww he's so pretty! i love love love the colors in his tail!
Thanks Free! I like the color's in his tail, it's pretty cool.
He's gorgeous!

I love the pictures of him running with his head and tail up. Too cute!

Looks like Dillon (i hope that's him) makes a new buddy and can teach him the ropes at Fehr Ground Ranch!

Can't wait to see pictures as he gets older.
Oo what a cutie you have! Is he saddlebred?

Very handsome! What do you plan on doing with him?
---
~Kait & Mark~