hi from WV
---
hi everybody! i'm new here. I am going to be starting college at Ohio University Southern Campus in Sept. I will be getting my associates degree in equine studies. i am hoping to one day be a riding instructor/ horse trainer. I've grown up with horses but never had any formal riding so I'm excited to be taking riding lessons when I start school. Well... enouph yacking, lol.... here are soem pics of my crew!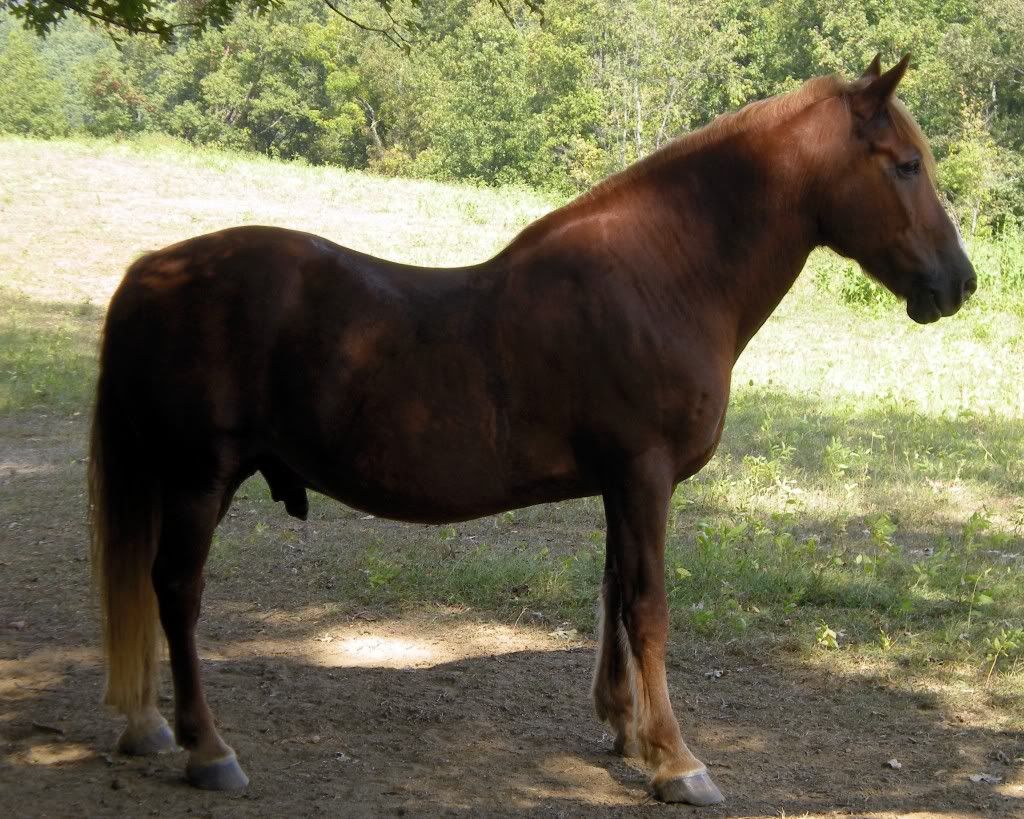 Riley, my horse. 19 year old Morgan/ Tennessee Walker cross
Riley and my daughter, Brooke
Atticus, my fience's horse, 5 year old Arabian/ Quarter horse cross (not sure though)
he's such a goofball!
more!
---
6 year old saddle bred, of my mom's horses
10 year old quarter horse, My step dads horse
Diablo, I think he is tennessee walker, he's my stepdads too. This pic was taken a few months after he got got him. He has put on more weight since then
last ones!
---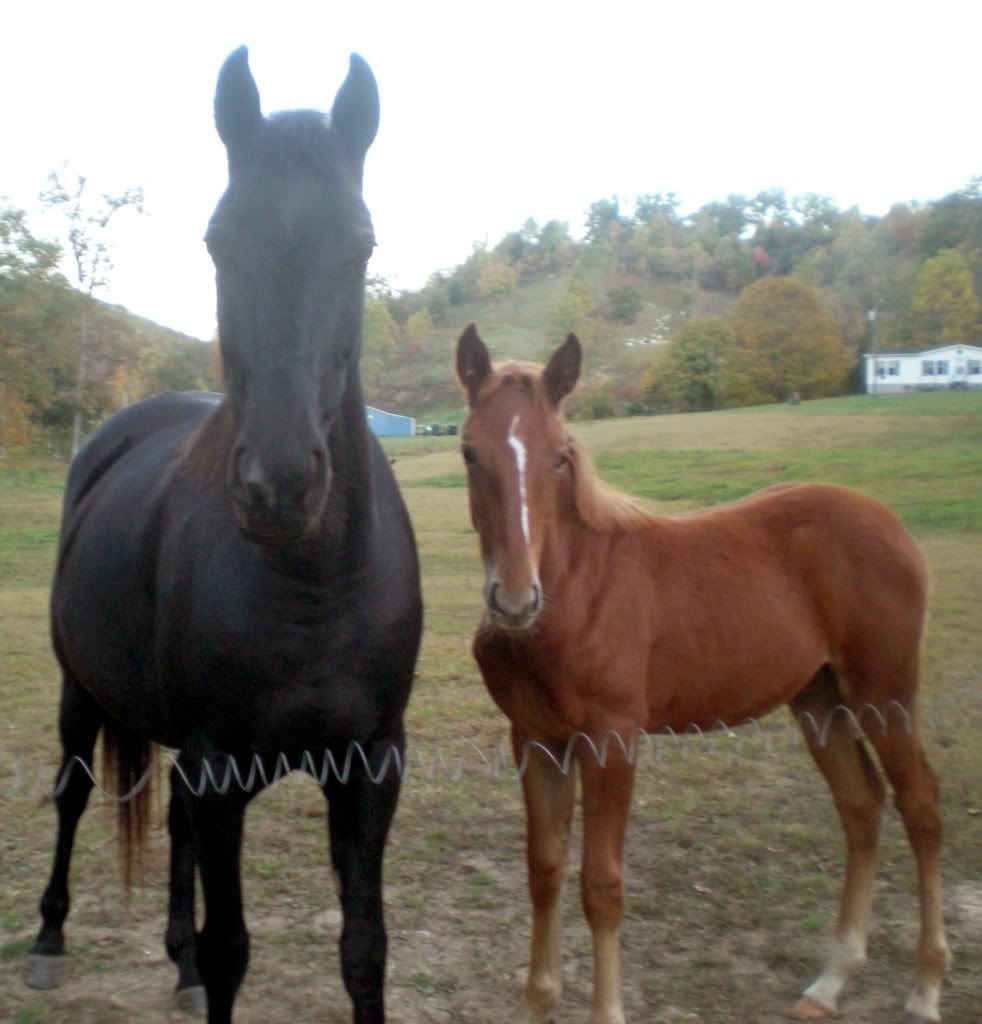 Velvet and her daughter Willowdeen. My mom named her, lol. I just call her willow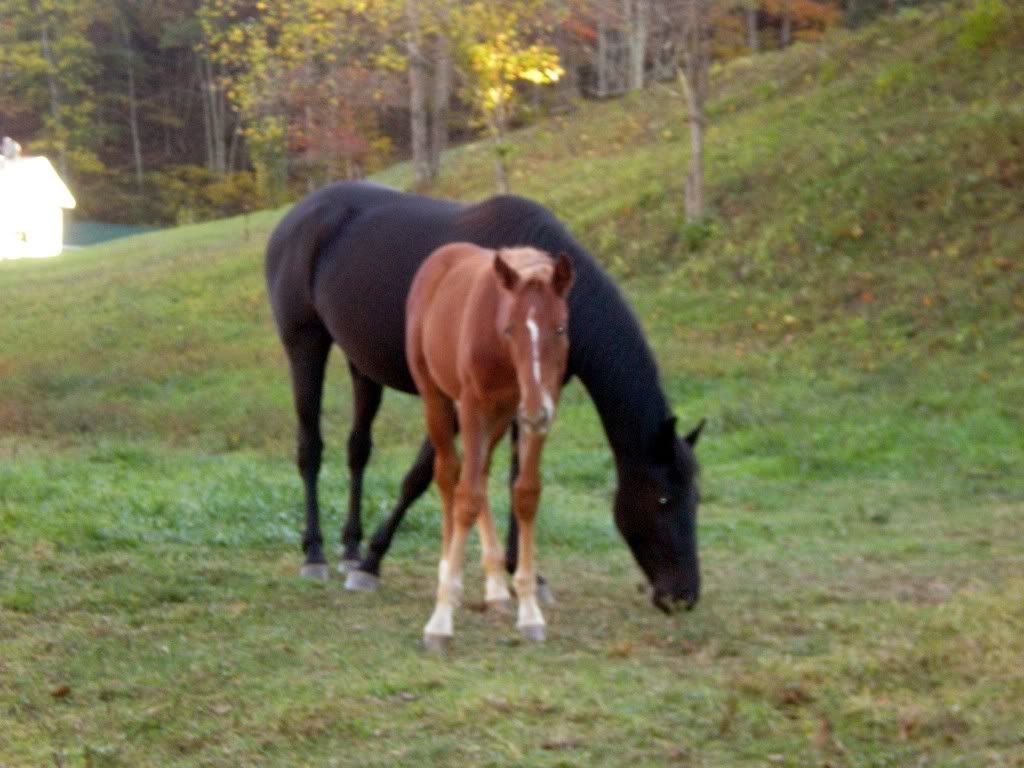 Velvet is a 5 year old tennesse walker and willow is about one year old now... I need to take some new pics. The Sire is Diablo
gorgous horse! all of them. Your very lucky. good luck with your studies!
---
Humans are like Slinkies. Practically useless, but still fun to push down the stairs.
Wow! Atticus is identical to my friend's horse Gloria! Except Gloria is a girl of course! Gorgeous horses you have!
---
It is not enough for a man to know how to ride; he must know how to fall.
Weanling
Join Date: Apr 2009
Location: Childers Queensland Australia
Posts: 531
• Horses:
4
wow
all i have to say cute horses or what
---
Crystal paint QH ASH Arab mare. Angel bay Brumby mare, Clyde bay clydie cross gelding, Gerry white welshie gelding.
Aww so cute. I love willow's face!
Your family has very beautiful horses. :)
---
Horseriding- The art of keeping a horse between you and the ground.