Hiii!!! im new nd dis is my lil boi RED!!
---
hi my names mica..i was just having a look at the webby nd fort i wld join nd share pictures of me best lil boi red!!!!most of the piccies are from the summer of 2006.hes a 6yr old chestnut gelding.we gt him from a dealer through a friend so he ddnt cme wid a passport so i dnt no his background which is such a shame..i just felt so sorry 4 him nd had 2 hav him!!he is a fab sj nd we hav taken him 2 a few affiliated shows on a blue ticket but we hav to w8 4 his new passport to arrive b4 i can get him affiliated.hes such a fab lil boi nd is already jumpin 90cm courses..nd we r slowly movin it up 2 1m!i luv him lots he has the kindest heart so here he is every1!!!!enjoy!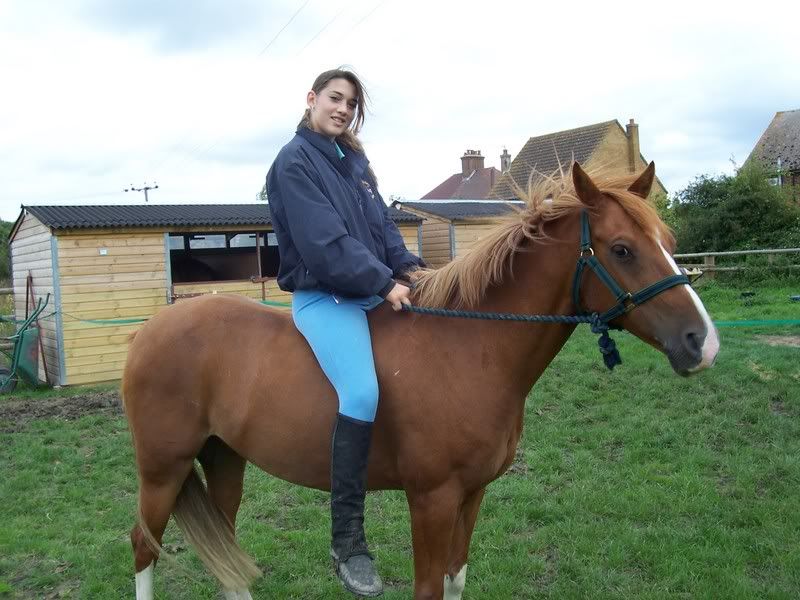 here are some mre of him from our 1st show!!!
Hi
Loved your pics. Keep us updated with the pics.
lol nd i gt sme mre!!!lol they just keep cmin lol..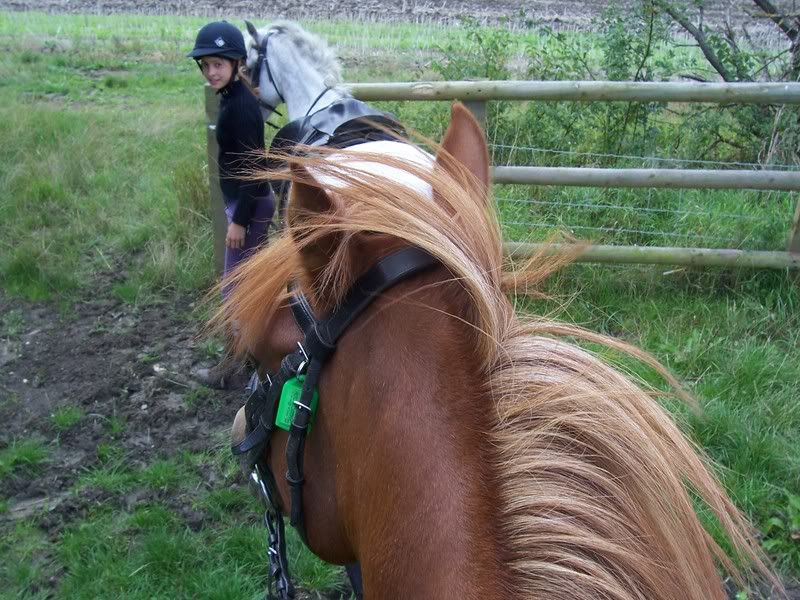 red starting his hack
Red made a friend!!lol
Red saying ello to wellington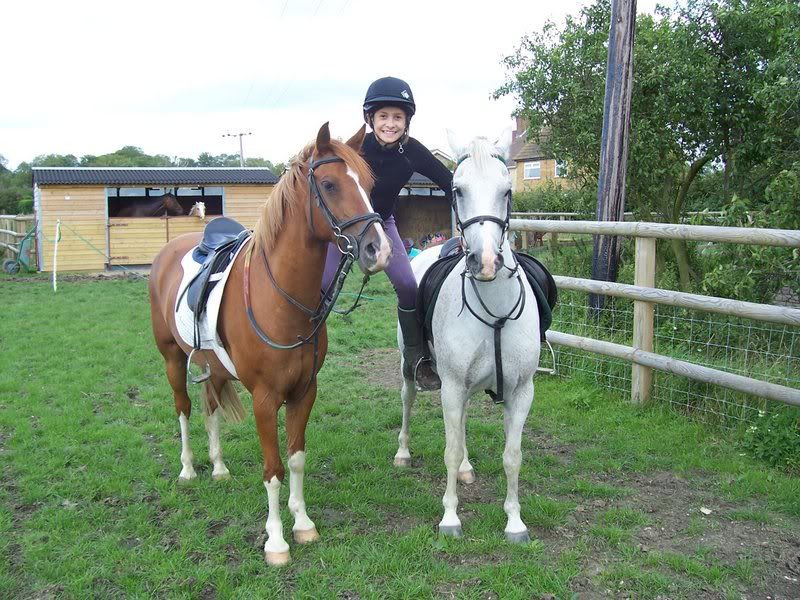 my friend yasmin doin a stunt on the ponies!!lol..her pony is george.
me and yaz doubling up!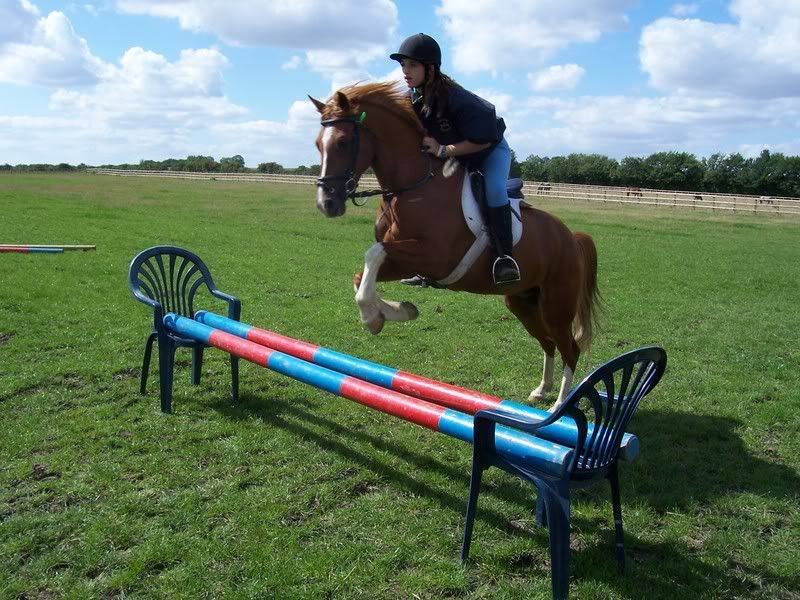 me and red fly solo lol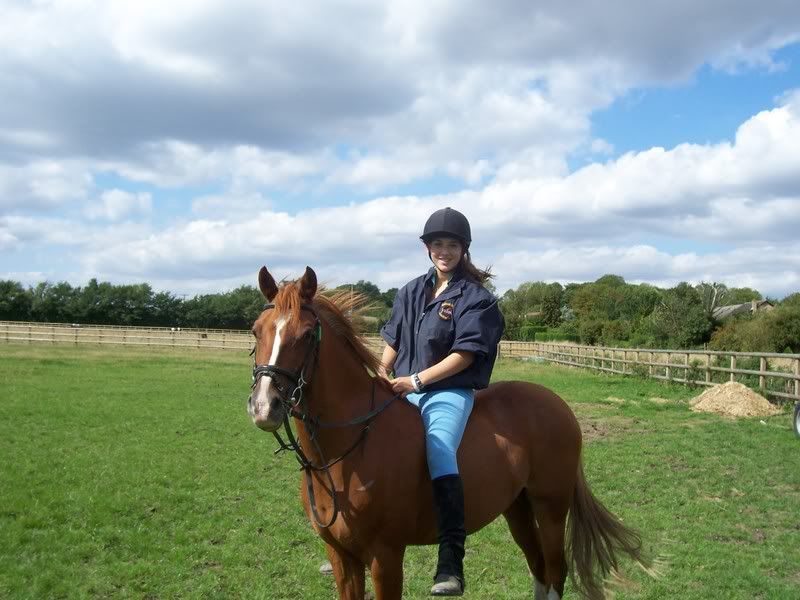 me and red relaxing in the sun!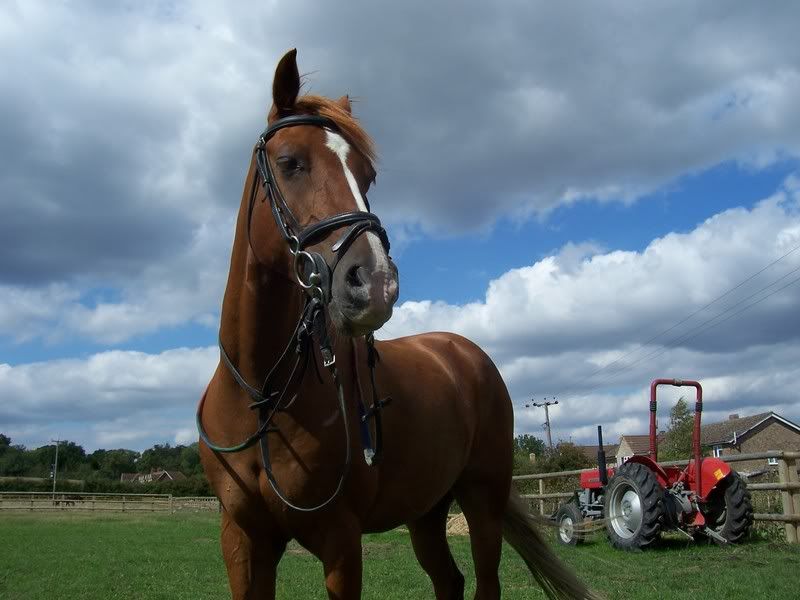 gorge!!!
me and me lil man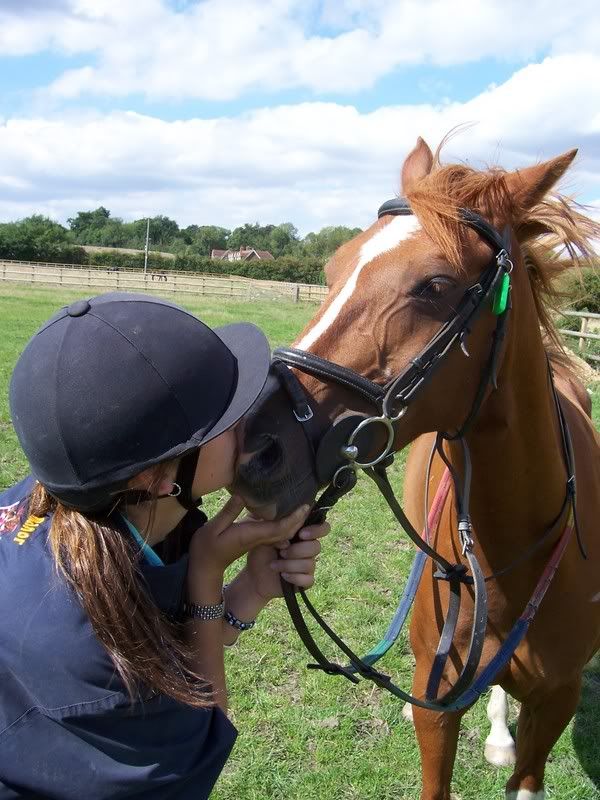 lots of kisses hehehe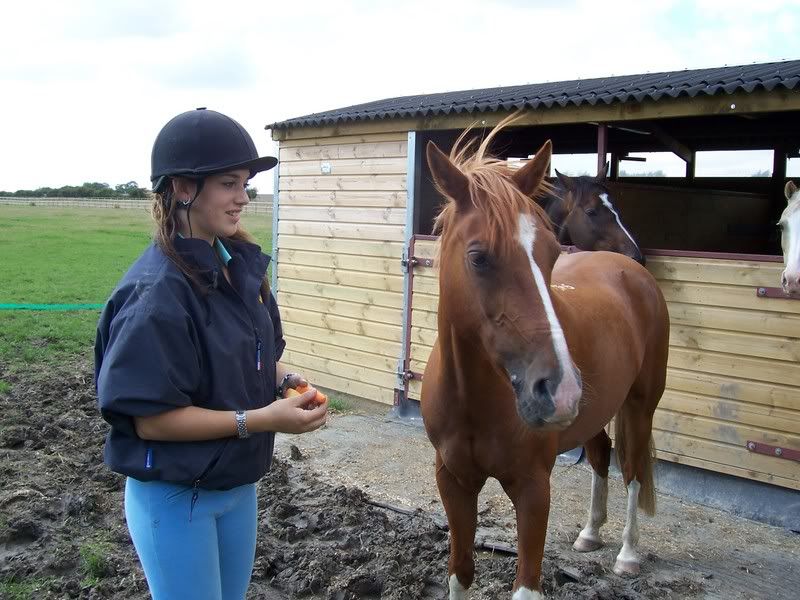 time to relax nd get treats!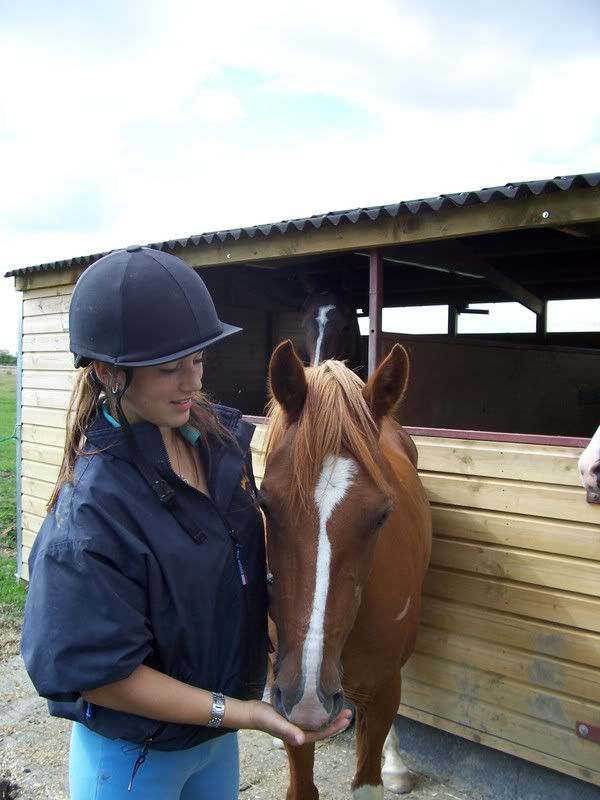 yum yum carrots!!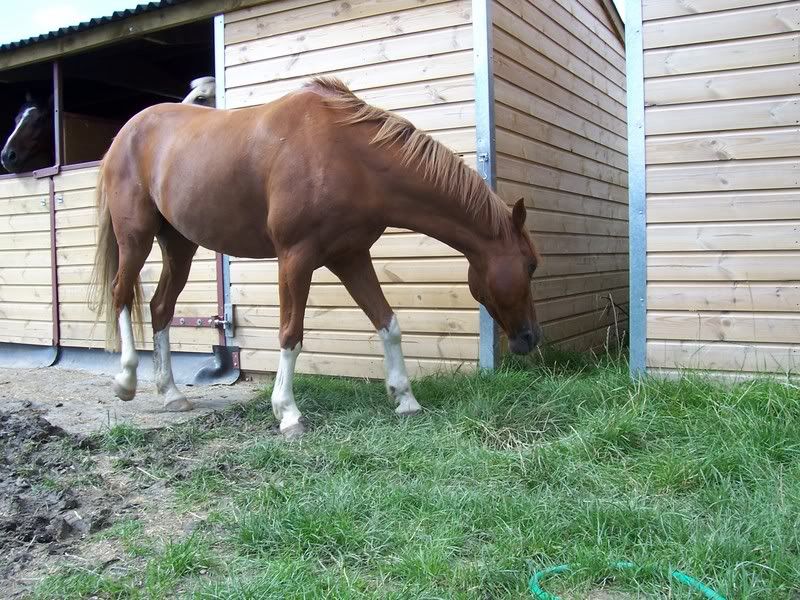 having a wonder..hmm wonder if there is anymre treats around?!?
strike a pose lol..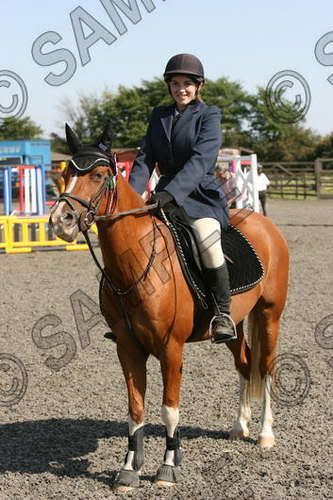 at a show..soz bout the copywrite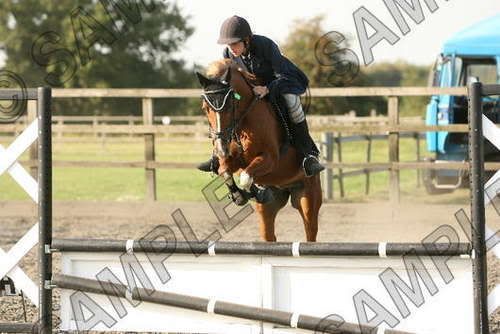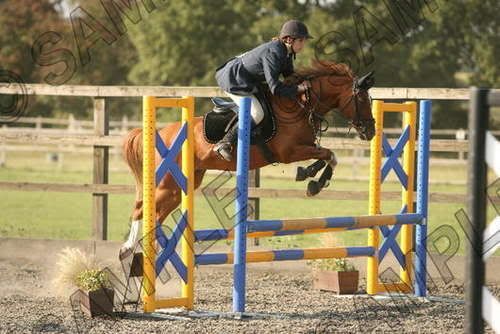 yeha!go red lol
having a snooze with jeremy at the yard!awww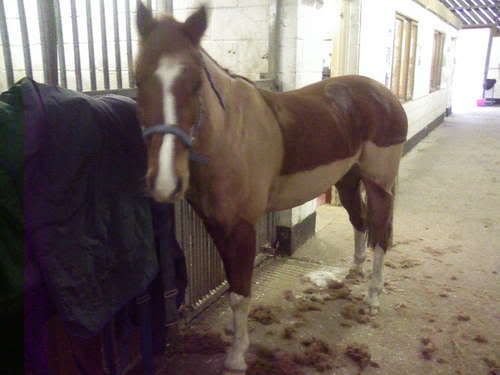 after being clipped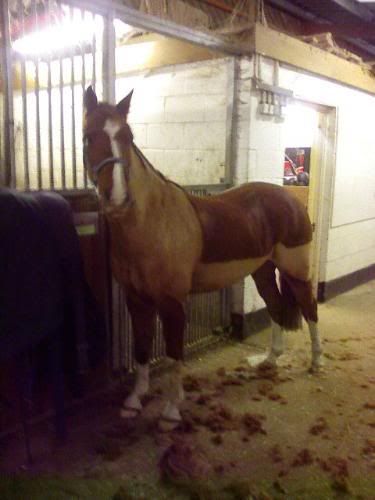 o no!!my hair!!
me nd gorgeous!!lol
aww fanx..have you gt a horse or pony??..plz show me if ya hav!!
Aww, your horse looks very nice
lol fanx..hes 13.1hh..nt vry big..i kinda already out grown him lol.. i been doin sme research on him cos he is freezemarked nd found out tht hes part new forest lol!!