Horse Drive Pictures 2011 (* PICTURE HEAVY *)
---
Hi everyone, I just thought I'd share some pictures I took recently. Last weekend we went to the horse drive in Three Forks again. I was a little disappointed in the event this year but that's ok I got some decent pictures. I only went Saturday and Sunday this time since I was in class all day Friday. They had a decent turn out on how many spectators they had.
Saturday they rounded the horses up out of the pasture and drove them into Three Forks for the night. They ended up in Three Forks at about three thirty that afternoon. After they arrived we decided to head down to Yellowstone National Park since being this close. I honestly only expected to be able to go a short ways into the park but much to my surprise we drove through the entire lower half. It was a nice scenic drive.
Sunday I walked almost two miles down the railroad tracks and as I was half way down realized I had forgot my short lens. I just said the heck with it I'm not going back because I figured I wouldn't have time to get back down the tracks in time. They were fairly quick and to the ranch property in no time.
Thank-you for your time and looking.
Horse drive pictures in this post and I'll start another for my Yellowstone trip.
1. Scratches.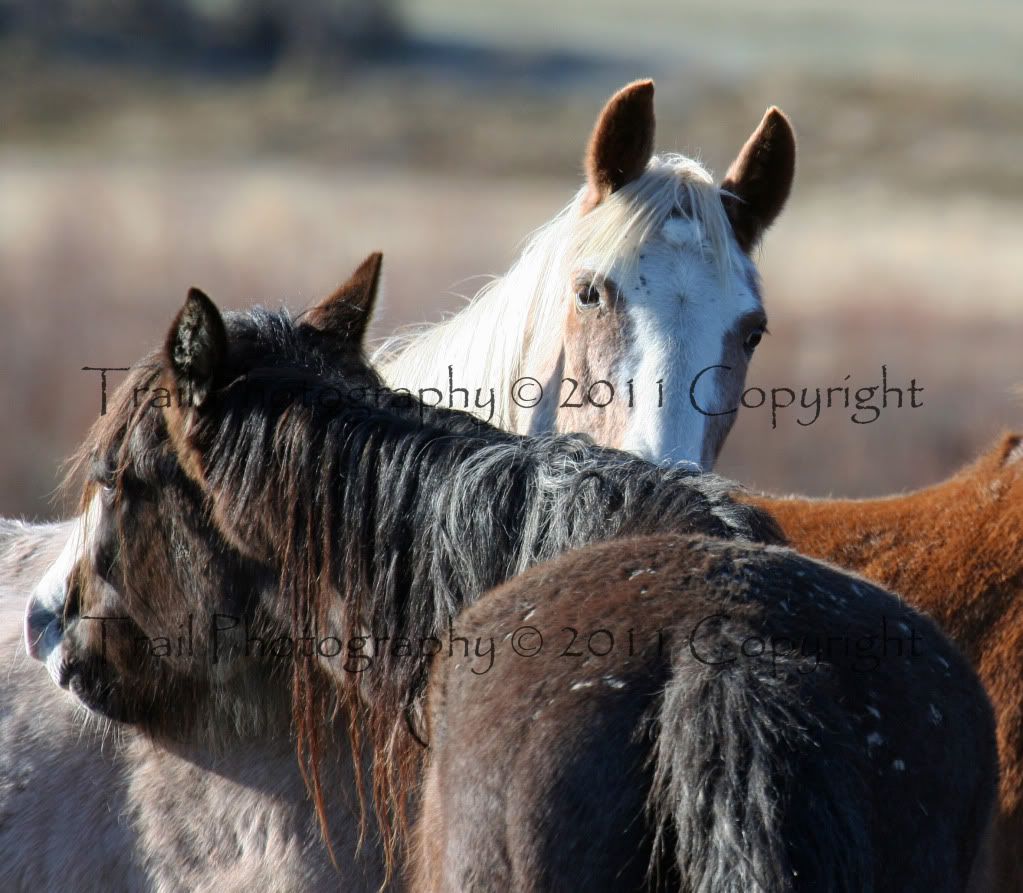 2.
3.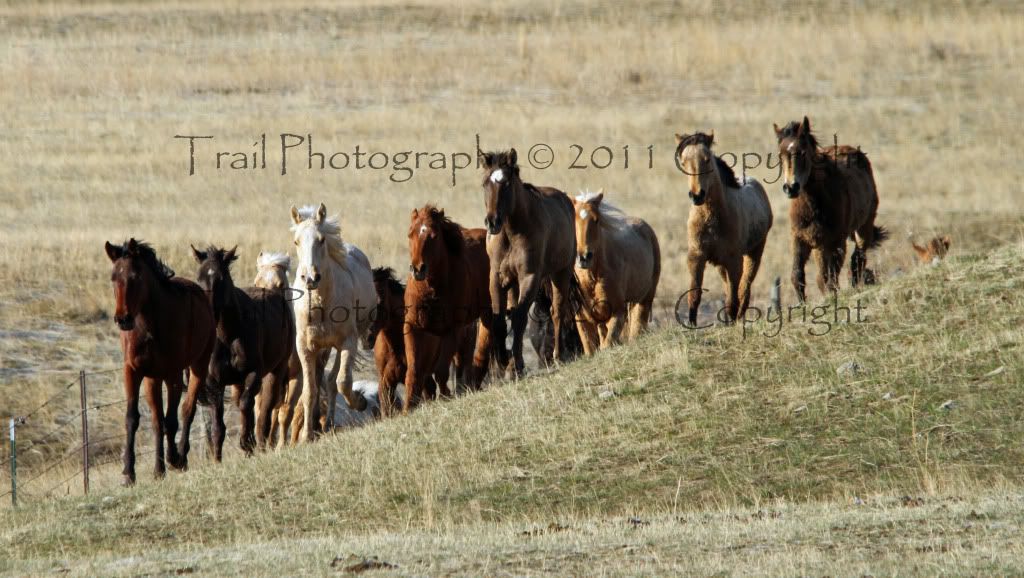 4.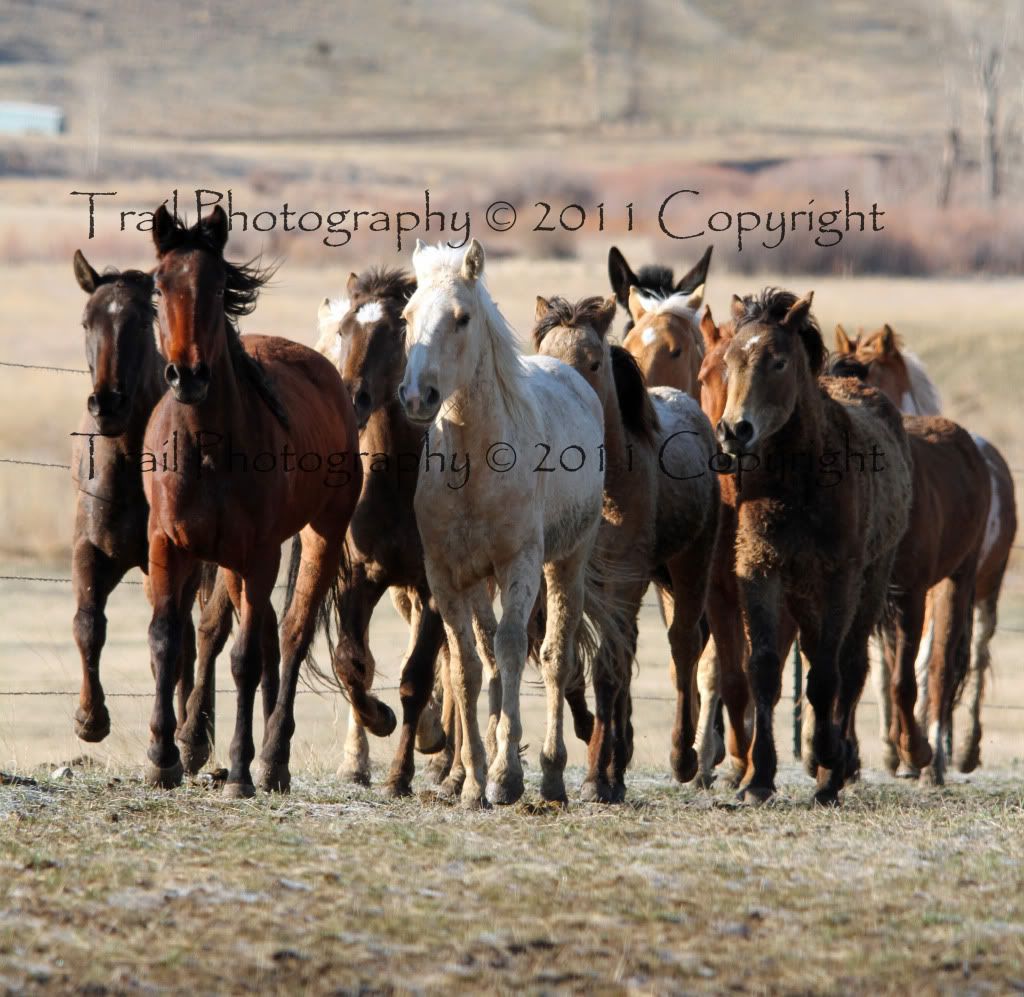 5.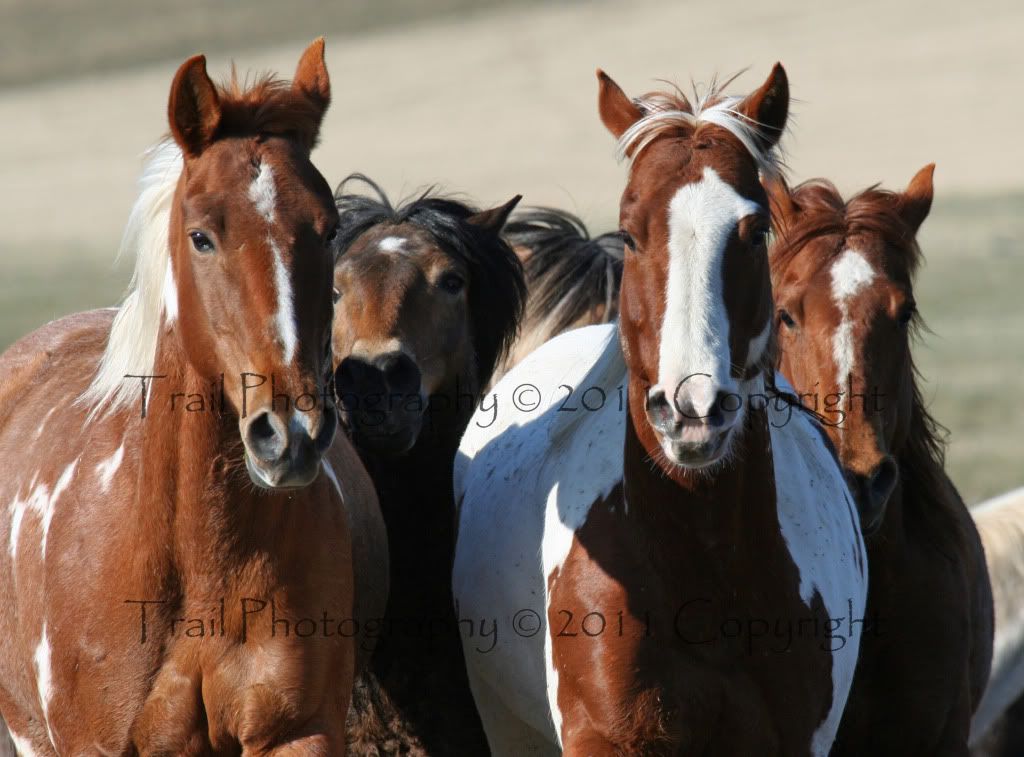 6.
7.
8.
9.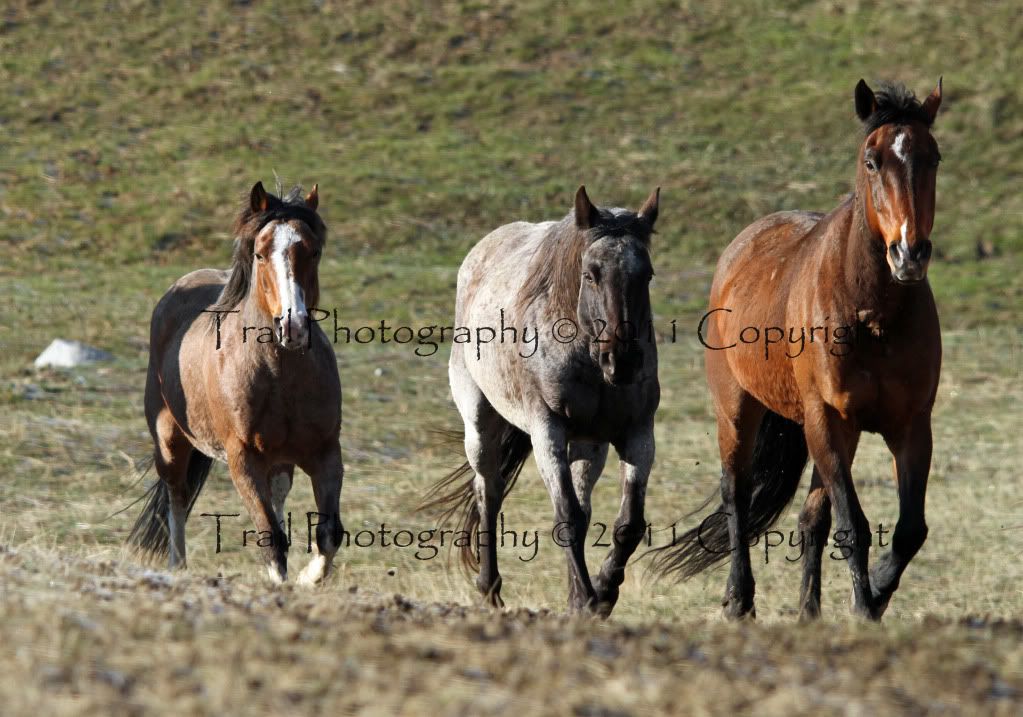 10.
11.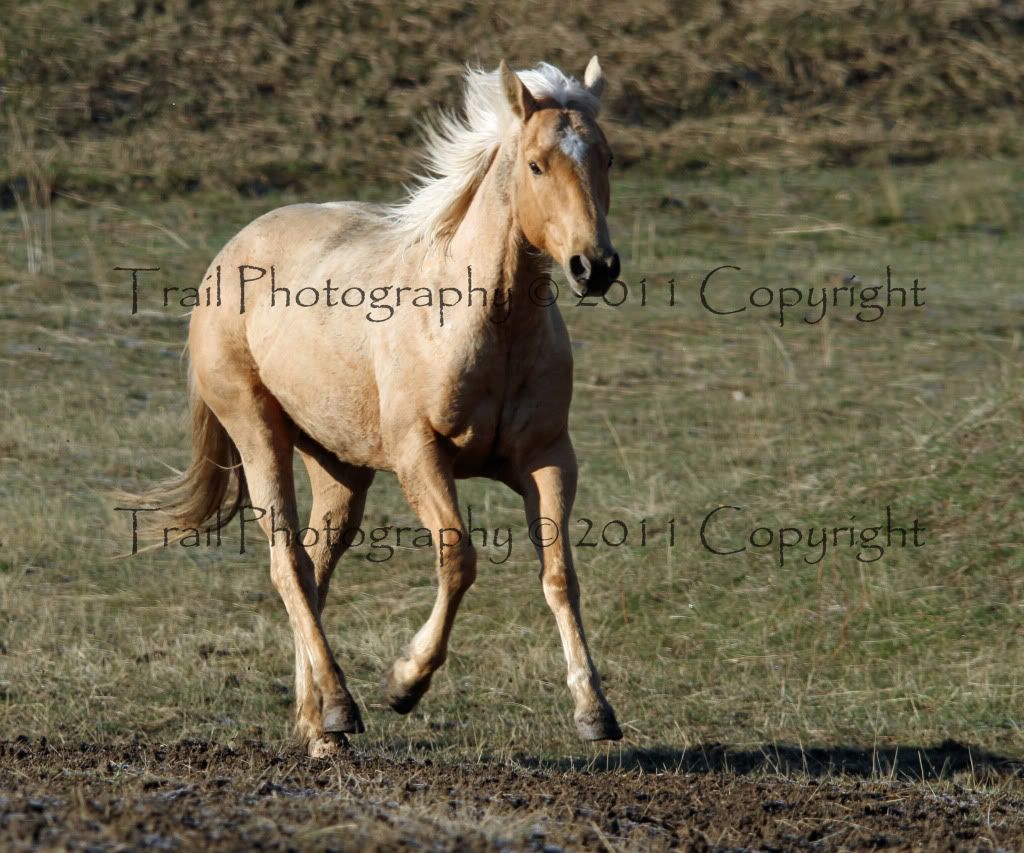 12.
13. Looking For His Buddy.
14.
15. Being Rounded Up.
16.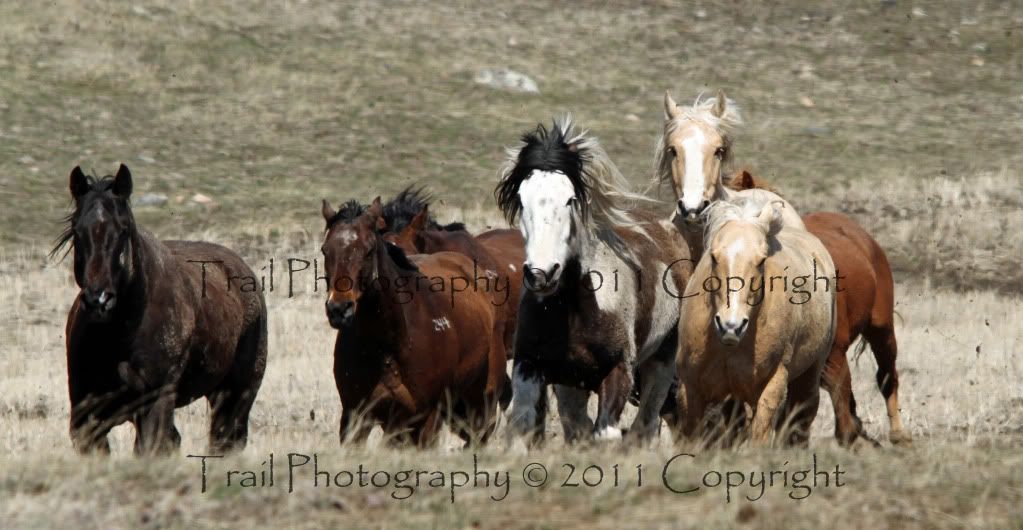 17.
18.
19. Zonkey
20.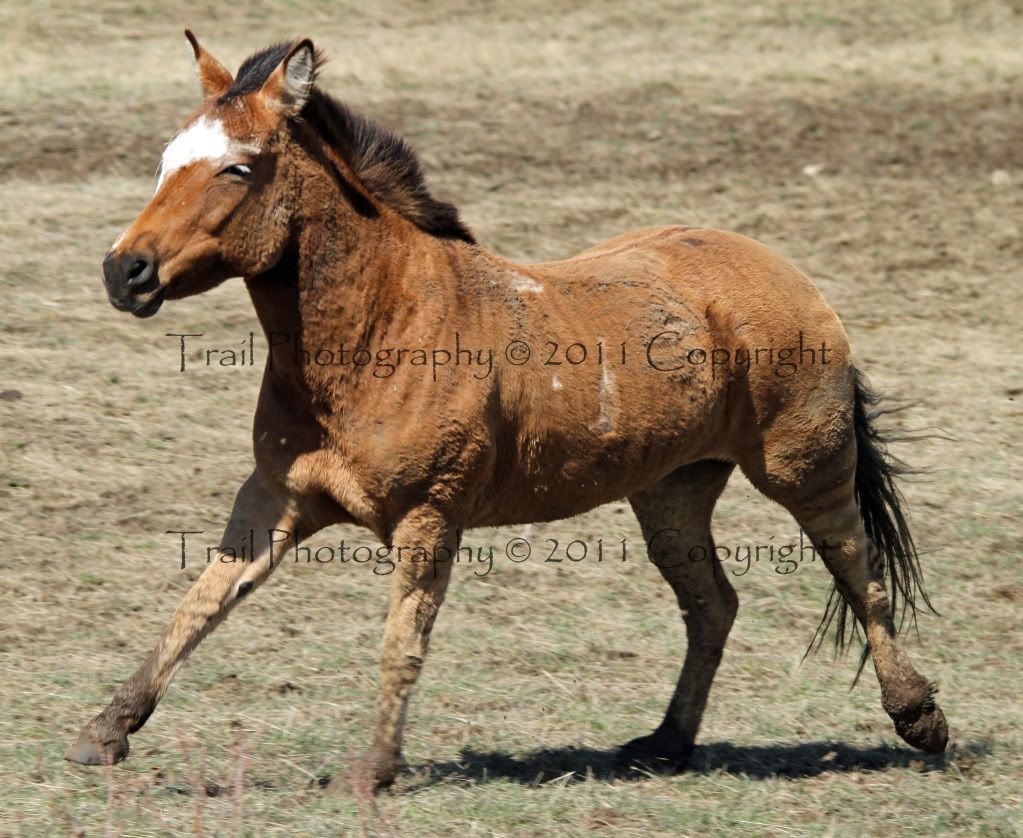 21.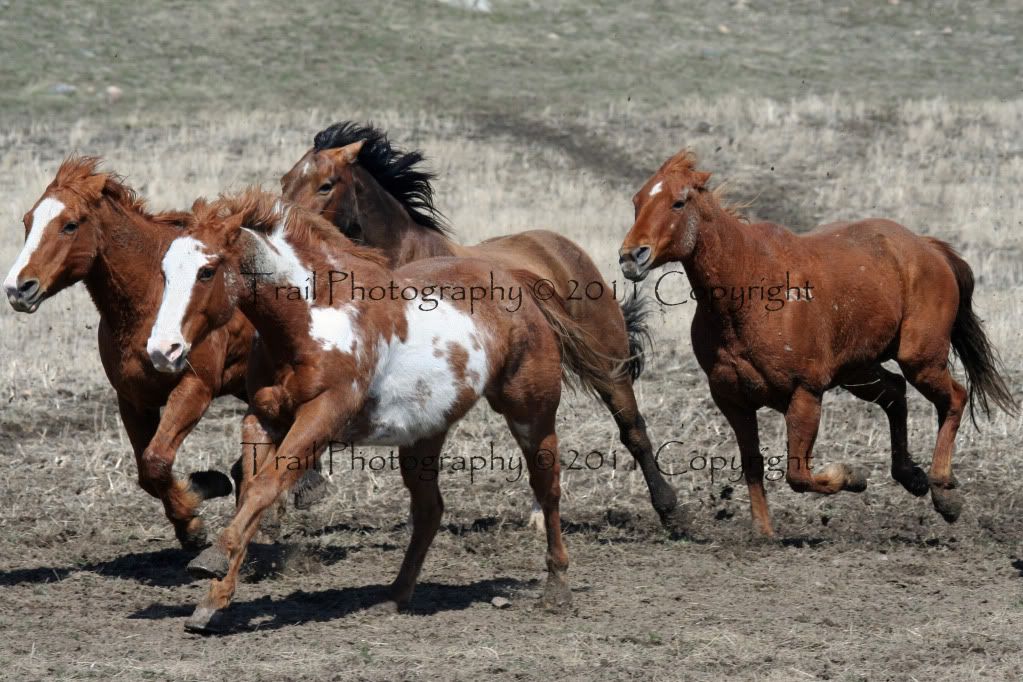 22. Race Is On.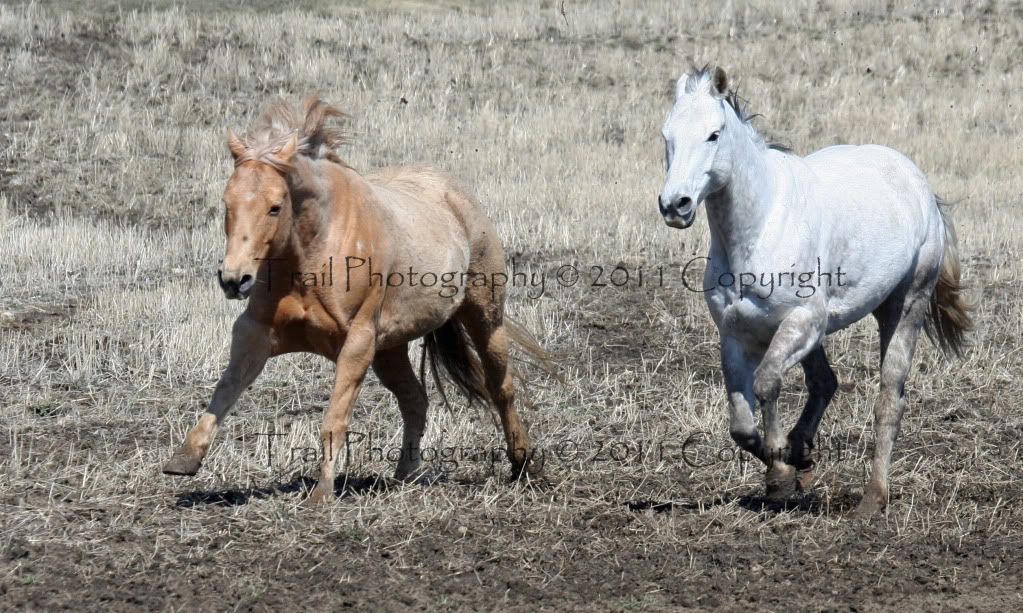 23. Coming Into Three Forks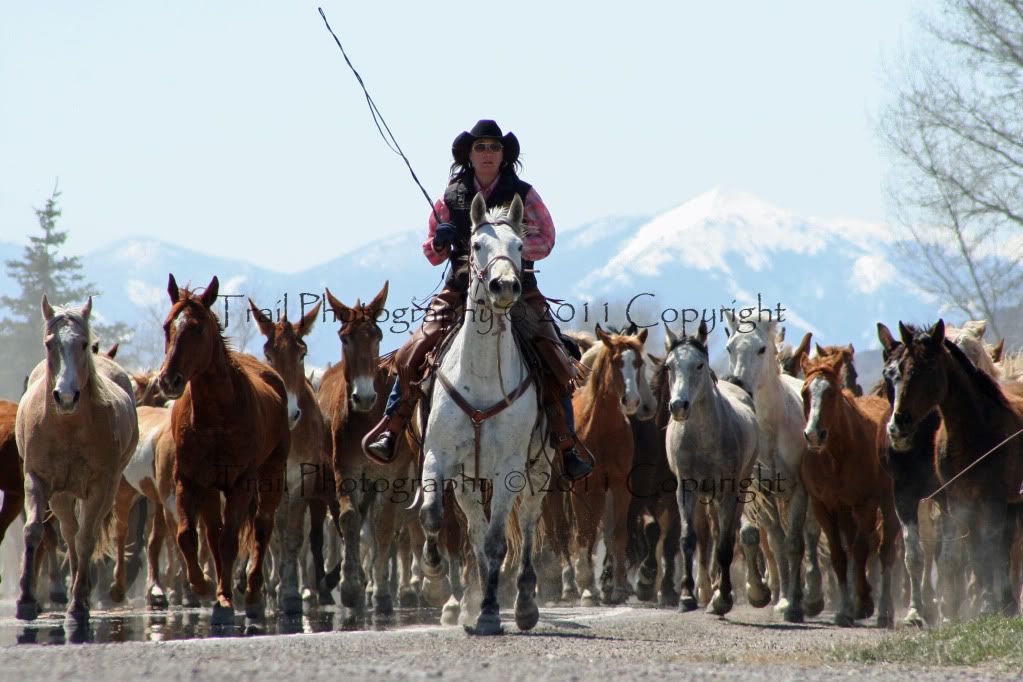 24.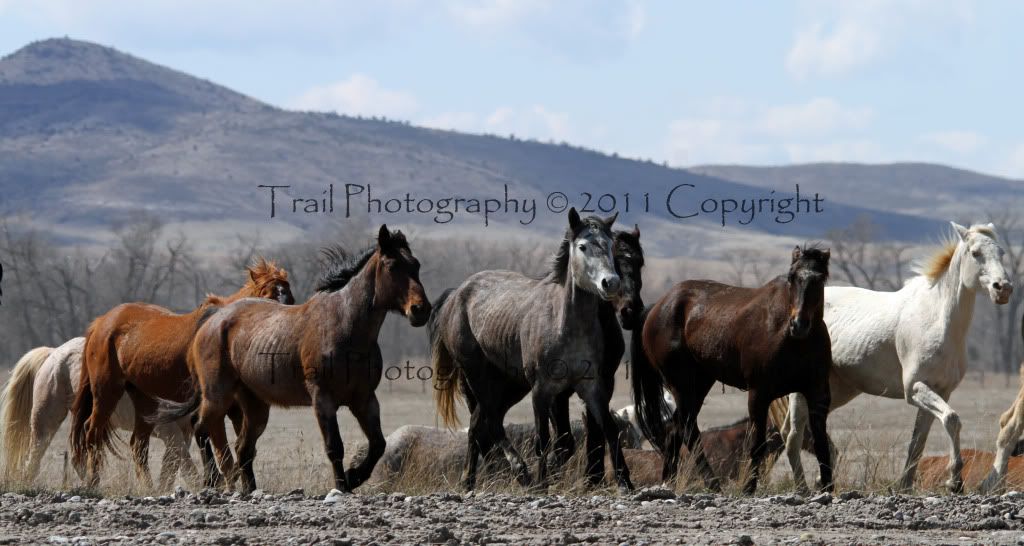 25.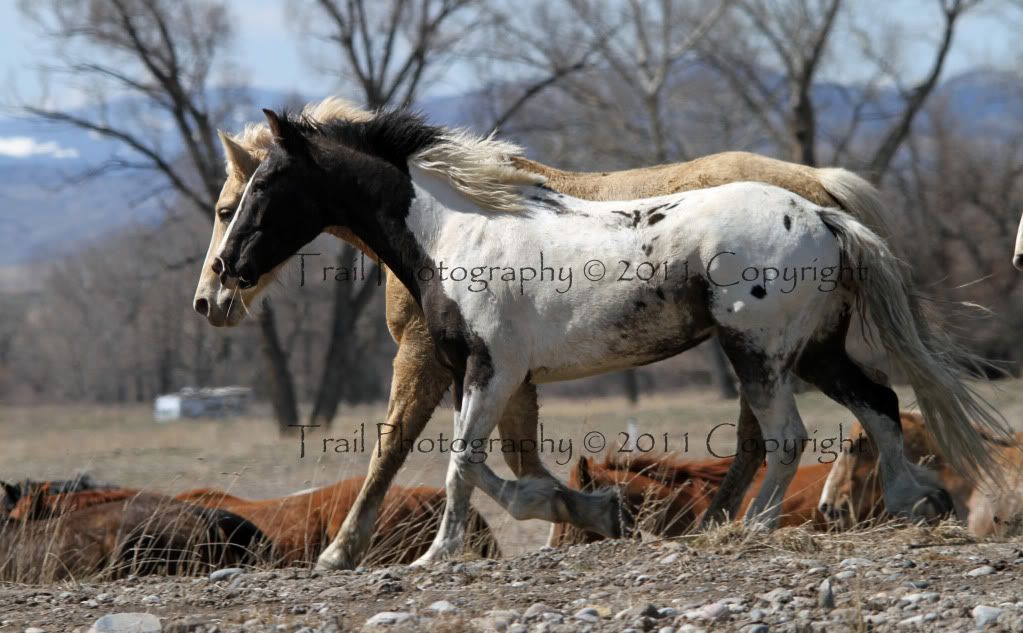 26. Morning Scratches.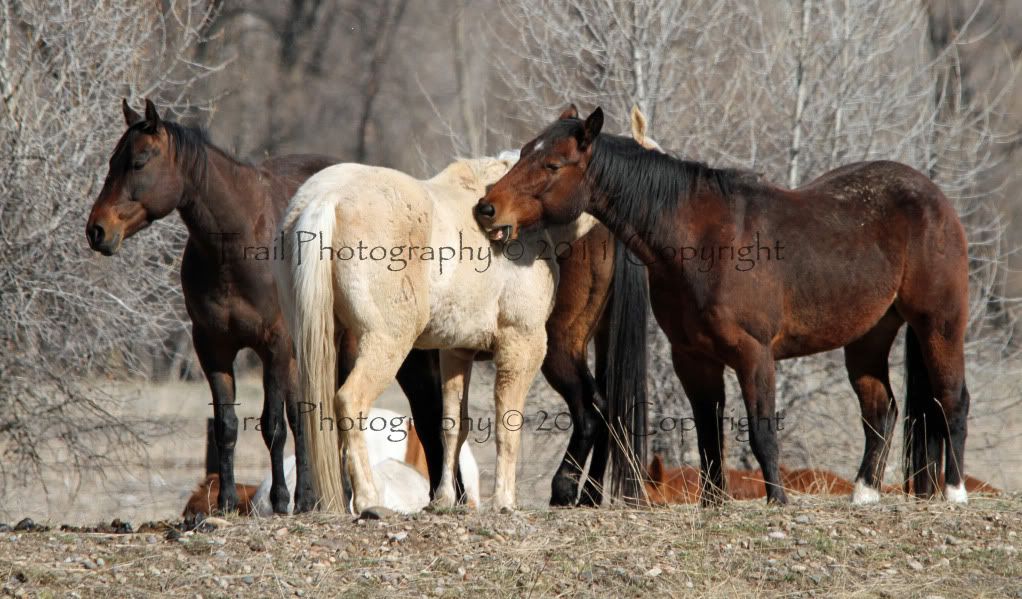 27. Working Out Some Kinks.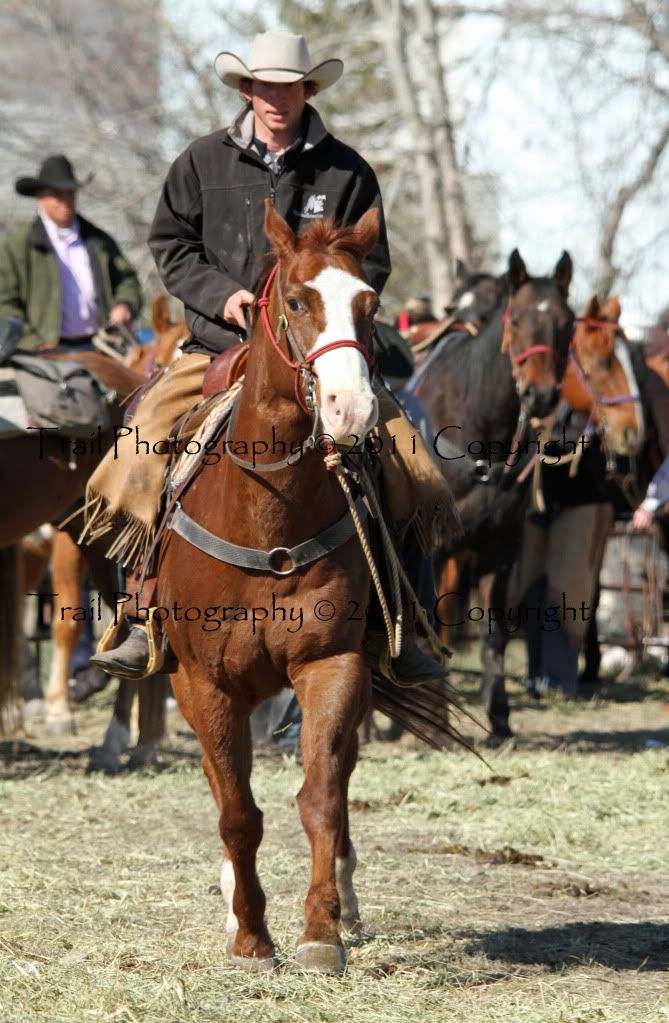 28.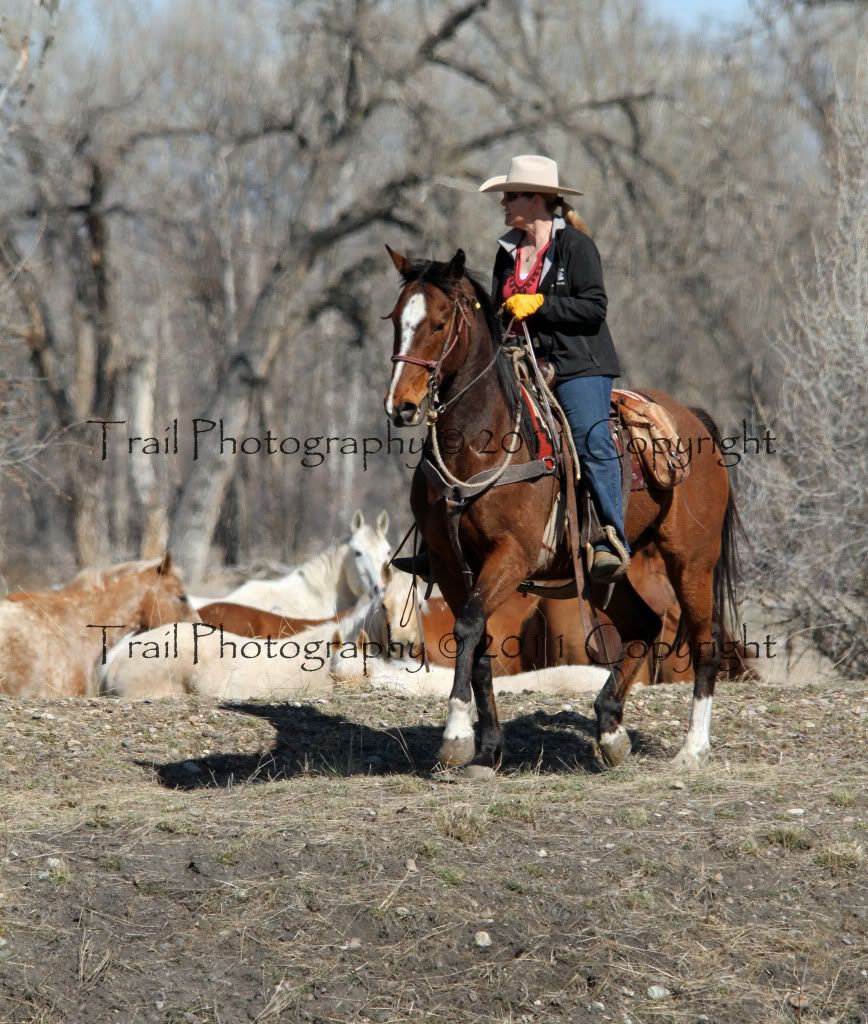 29. Watching The Riders Get Ready.
30. Headed Down The Road.
31. Coming Down The RailRoad Tracks.
32. Settling In At The Ranch.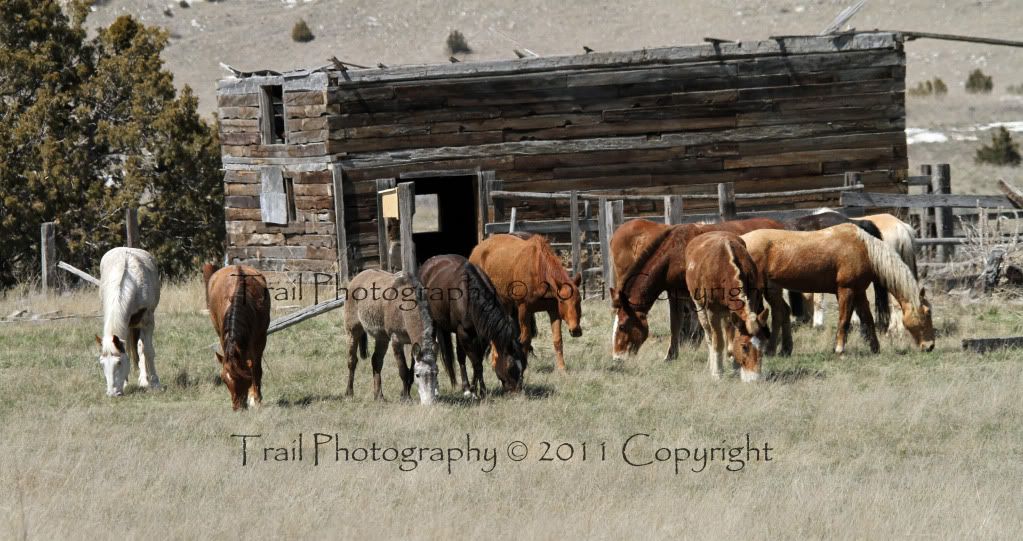 They are beautiful
---
Cross Country- The act of hurling yourself and your equine partner at a stationary object with poise and grace while attempting to survive...

Great shots!! My favs are 18, 21, 30, +31....but wow!! You took some fantastic photos! Looks like there were some nice horses there! Love the paints, and that Zonkey is very interesting looking!!
wow beautiful pictures!
---
You are never better than anyone. Every rider has skills they need to improve. The only one you must compare yourself with, is you.
Green Broke
Join Date: Jun 2009
Location: Was in Ocala, Fl Now In West Union SC!
Posts: 3,175
• Horses:
1
I love the bay mule with the "H" on his noes!
---
My name is now my horses on a dor not my horse sonador
Beautiful pictures. It looks like a fun round up/ride
---
Donna
Truth is meaningless in the absence of understanding.