Horse I went to Look at: OLIVER
---
I was thinking of buying another horse on account... my moms horse Dixie had to be put down. It happened September 2nd, so now that we've had time to heal we're looking. We want something to work with, its mostly for me since my mom is taking over Lucky kind of... its complicated. :)But I'm looking to trail and do games with so I need an active athletic horse. He's got a weird scar on his neck, I'm going to see him again in a little bit to ride him more and I'm taking more pictures and some video. I don't really want any critique since these pictures aren't square but if you see something positively wrong with his conformation or something that the pictures couldn't distort then point it out.
His names Oliver. He's a 6 year old buckskin quarter horse. I think he's appendix. He's broke, but still pretty green. I just wanted to share some pictures of him.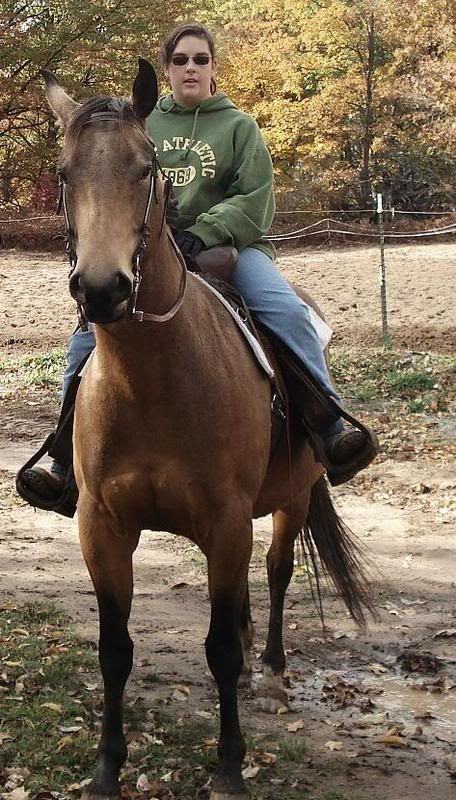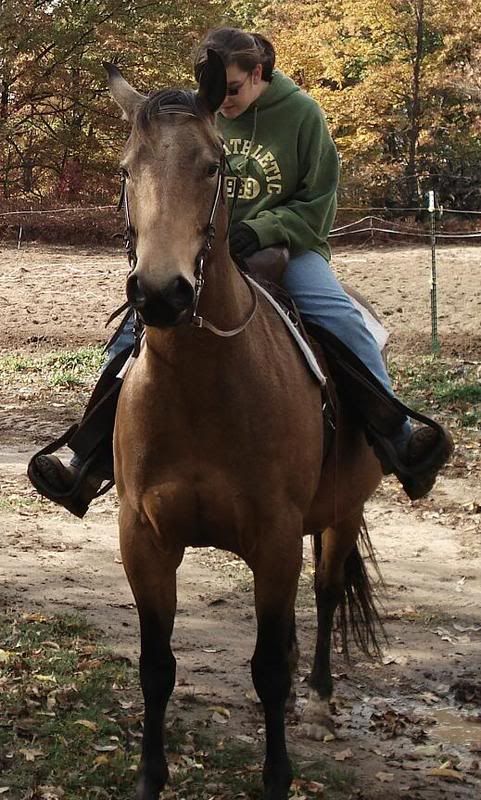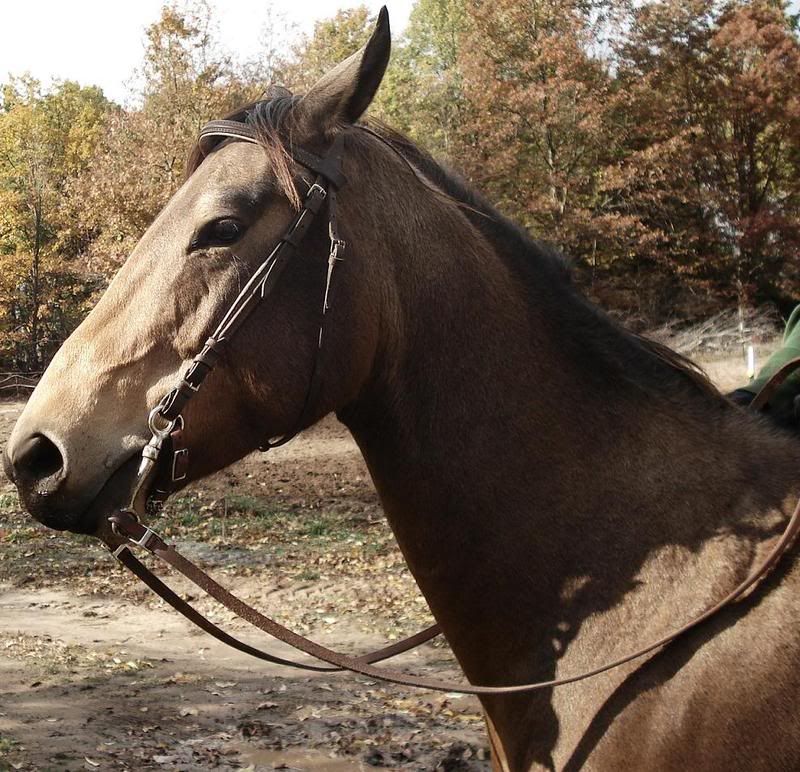 ---
Muddy Butt
----------------
Bareback Fanatic
---
Last edited by Abby; 10-26-2008 at

07:21 PM

. Reason: forgot stuff :S
He gorgeous, love his color. Good luck! :]
Thanks, he was a lot of fun to ride. He needs some work like a change in bit, and some gentle handling and he'll be a dream.
---
Muddy Butt
----------------
Bareback Fanatic
Weanling
Join Date: May 2008
Location: Jersey girl in Northern California
Posts: 508
• Horses:
1
Awesome! One of my good friends has a 6 year old buckskin QH and he is fabulous...so, I'm biased, but I think Oliver rocks
---
Horse whisperers don't whisper to the horse....they listen to the horses' whispers.
I like the look of him.
Montana has a scar on his neck (not sure how it got there). At first I was put off by it (it's an indentation really) but I just fell in love with him and overlooked it. He's an awesome horse.

Back on topic :)
He looks good. maybe see if you can do a trial (to see how he works in a new bit etc)
I don't think I can get Oliver now because of my health but he girl that's selling him is in a pinch so she might give him away
I might not be able to refuse that. I know a place where I can keep him for free but only for about three or four months until I find a place. It's like at the crotch of his neck, by his shoulder. The girl didn't really explain how he got it, she just said it doesn't bother him. I poked at it and he seemed annoyed but I can't tell if it was the other horses biting him through the fence or if it was me.
She said I can come back out an ride him again, so I am definitely going to.
---
Muddy Butt
----------------
Bareback Fanatic