Horse Kisses!
---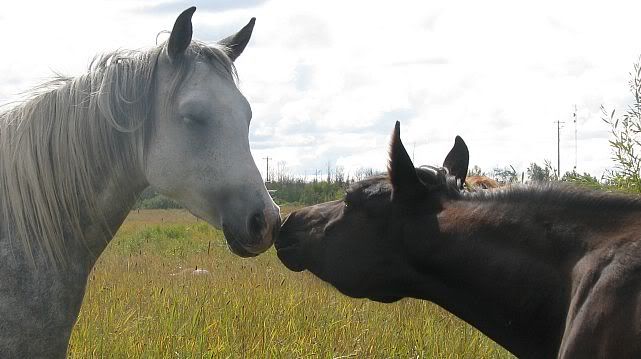 Awww they make a cute couple ;)
---
Send Prayers For Ted the Spider!
life without horses & chocolate just wouldn't be worth living!
RIP Maya 2001-May 2009
LOL
Never shall they breed, though!
Awww, how sweet! They are gorgeous!
I love those pictures, Rev thinks he's a ladies man! LOL
Green Broke
Join Date: Apr 2009
Location: Queensland, Australia.
Posts: 4,488
• Horses:
1
Cute! I love the pics
---
Sir Success. Eventer.
2000 - 2013,

Omg, how sweet! That was the perfect photo-op!
oh to be in love! cute pics!
---
12 days until Twiztid ( i get to see my Jamie) then two months until graduation.
Aww! Great pictures! They're so cute!
Aww how sweet! love birds :)