Horse Pull!!
---
I work at a summer camp, and every year we take the kids to the county fair to get a chance to experience different aspects of the horse world. My favorite is going to watch the horse pull. I love seeing these enormous horses doing what they love. They get so excited and anticipate being hooked up they sometimes take off before!
These are the pictures of the LIGHTWEIGHT division horses.
(Sorry they're so big! ...the pictures, not the horses!)
It is amazing how much horses like to pull things. I would never have guessed that until I tried having our horses pull tires. You can tell they enjoy it. We have a husky sled harness for our dog, all he pulls is the kid's plastic sled but he gets so excited about that too.
wow they are built like tanksssss gorgeous!!
Beautiful horses! There was one at the auction I went to where I got Dallas. She went for $200! Looked just like the first horse on the left. Drafts are so nice to look at.
o my gosh they are huge!
---
quarter horses.....simply the best
You got to love them (:
---
Noble House Hot Gossip
*17.01.2010**Warmblood Arabian**5YO*
They're massive :) And thats only the lightweight division?
Isn't amazing?!
I've never seen the heavy weight horses pull, but the light weights can have that sled almost 1/2 of cinder blocks.
Those men are really brave for standing right behind them like that. But from what I understand these horses are their livelihood, they actually work fields to keep them in shape and train hard to win. They once let me take a group of kids over to a pair who were waiting and talked to us about it, and he held up a foot and I was absolutely amazed at how huge it was.
Those horses are HUGE!
They are a lot bigger than the horses that they have do the horse pulls here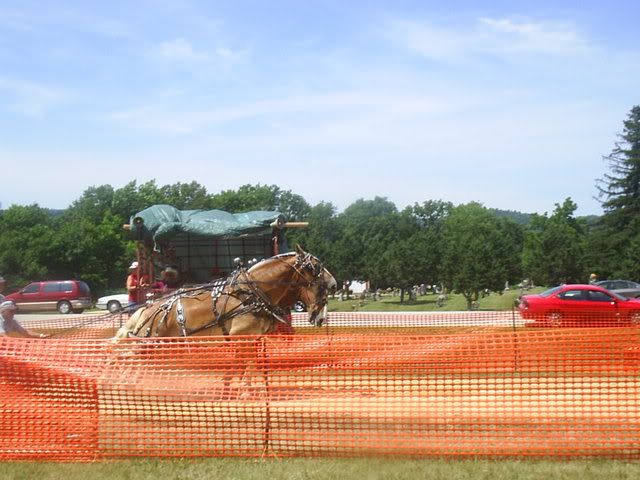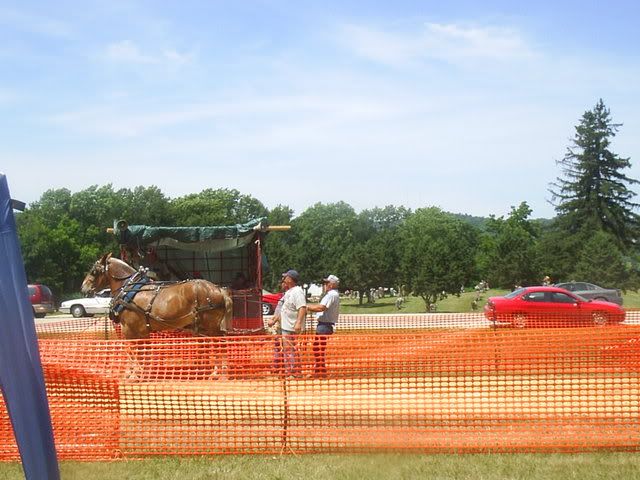 Sorry for taking over your thread!
Back on topic!
---
RIP Minnie, 1981-January 15, 2010
RIP Maggie Mae I miss you