Horse Racing Pictures (* PICTURE HEAVY *)
---
Hi everyone, I went to one of our fairs this past weekend. It was a blast. First time horse racing has been back since two thousand and three. That was the last time I went to a fair. In the two days the races were held two horses had to be put down.
The first day the track was sloppy nasty. The horse that day broke two legs. I wasnít there for that event but I was there for the one on Saturday. I was wondering why the jockey pulled up. After the other horses went around the jockey rolled off the back of the horse which was still scooting along rather fast. Iím sure it was the front left that was damaged. I took pictures but you couldnít really see anything.
I thought Iíd share some of the pictures.
Thank you for looking and your time.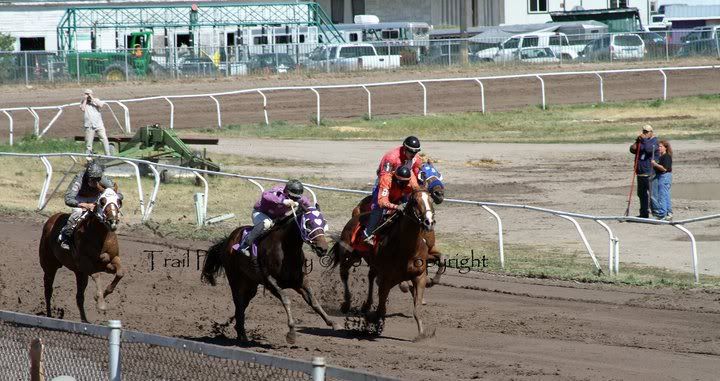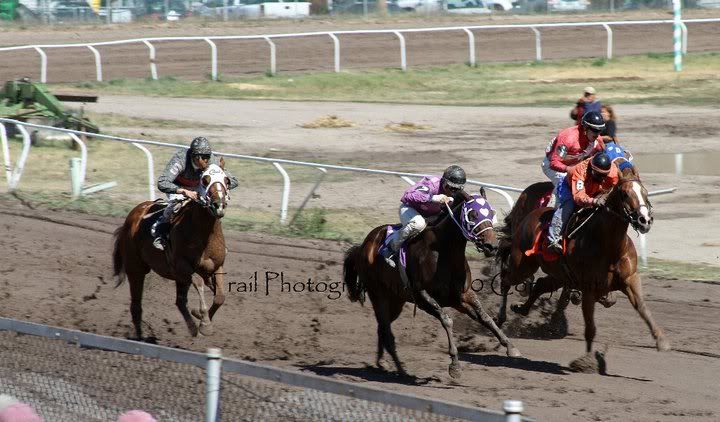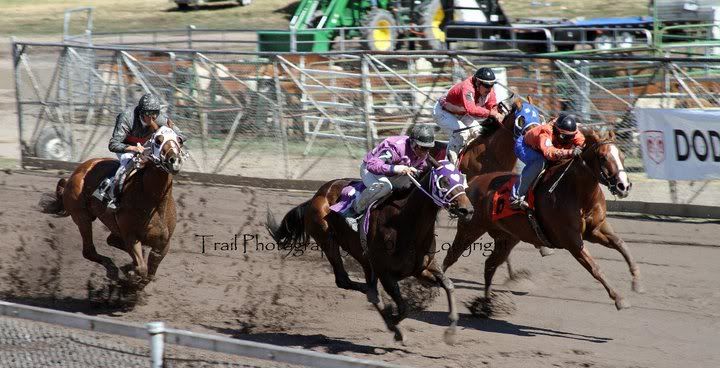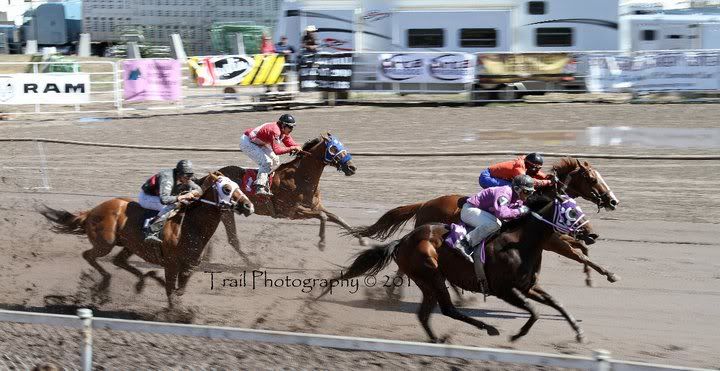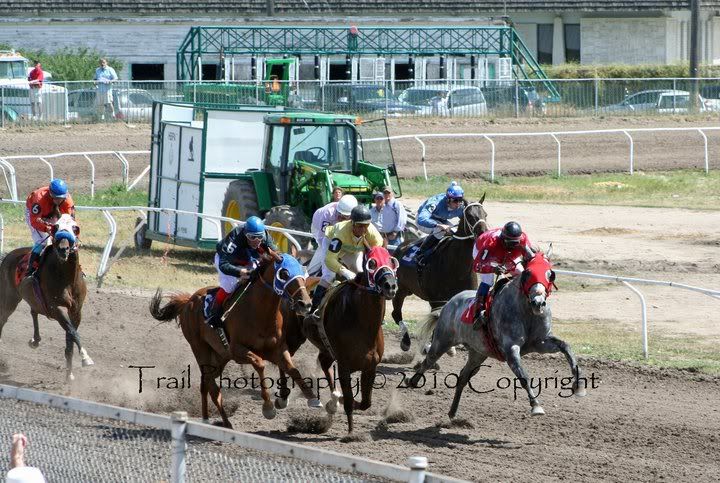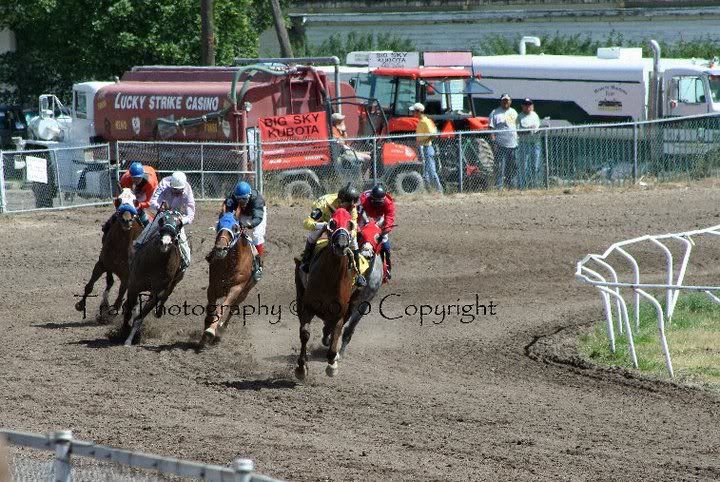 One Of My Favorite Horses There (Won Three Hundred Dollars On Him)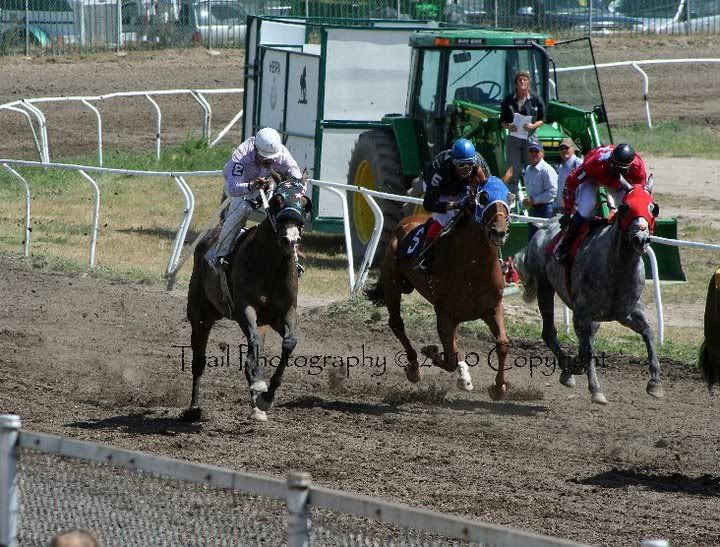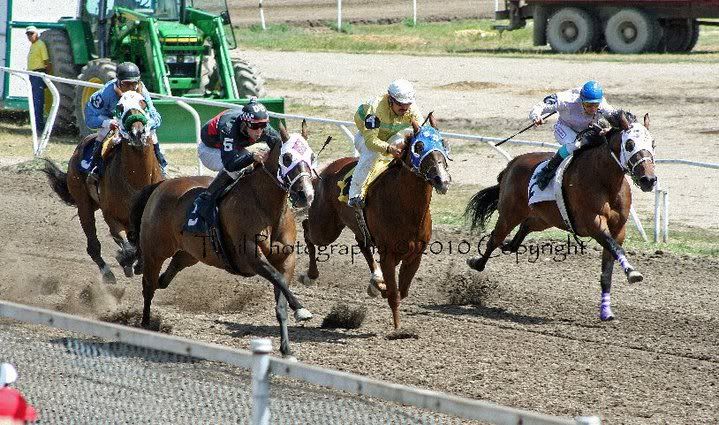 The Horse In Red Is One Of The Two That Broke Itís Leg.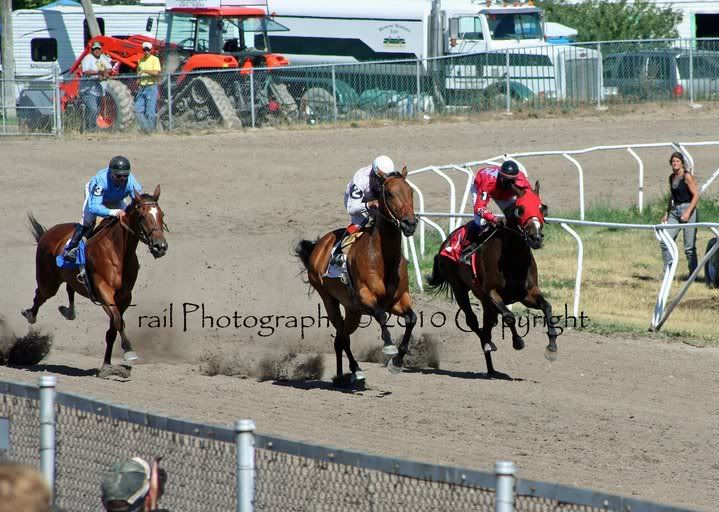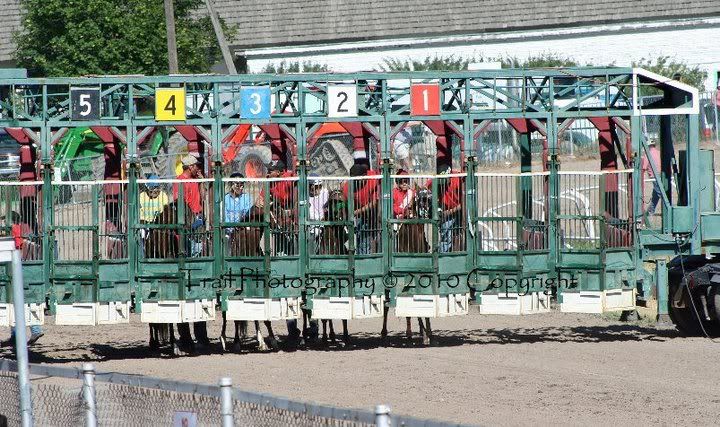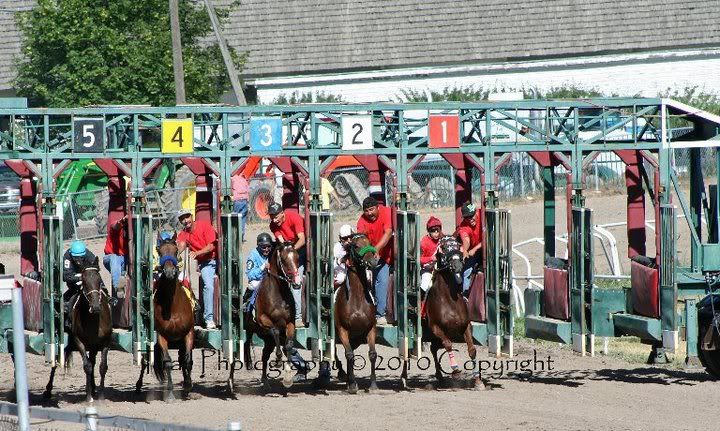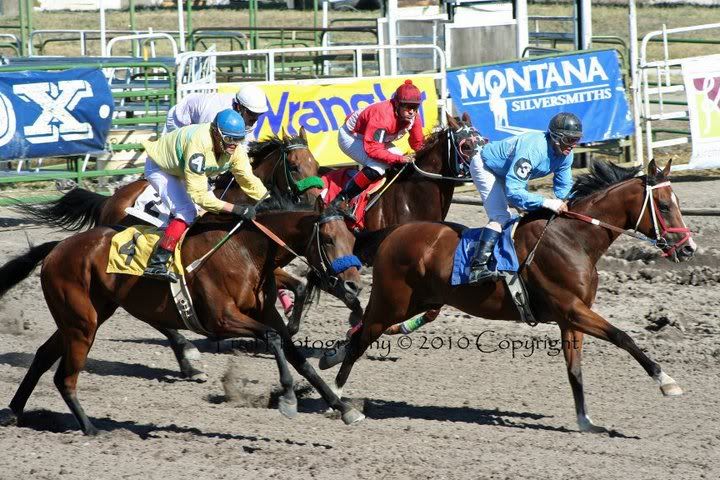 These are great. May I ask what kind of camera you have?
Thank you. I shoot a Canon 7D and Canon Rebel XT.

Yes its too bad about the two horses but I figure its a chance taken just like it is with cross country events.
Posted via Mobile Device
Green Broke
Join Date: Oct 2009
Location: Witbank, South Africa
Posts: 2,681
• Horses:
2
Amazing!!
---
Every girl wants their own LOVE STORY, I found mine... :)
Those are some great shots! I have a Rebel XT too
---
"The ideal horseman has the courage of a lion, the patience of a saint, and the hands of a woman..."
Some pics from Del Mar a few weeks ago.
Horse belonging to the owner of the ranch we board at:
Sadly, he came in dead last. =/
Another purdy horse that ran that day.