Horse show pics
---
Here is a couple of pics from our first horse show ever this last weekend. We took Reserve Champion for the weekend in our division!
Our Reserve Champ Ribbon: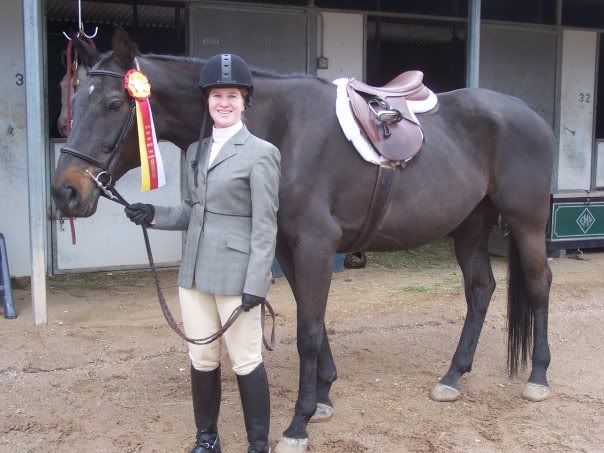 All of our ribbons for Sunday:
Our ribbons for the weekend:
I was really bummed, I found out that the pro photographer had missed my class both days because she was in the jumper ring. And because of where the hunter ring was, the lighting was very poor and pics with a normal camera are impossible. So none of the jumping pictures that my husband took turned out. So we still have no good jumping pics of my horse and I.
Very, very impressive! I'm just so jealous!
Congrat! You did very well. Too bad the pictures didn't turn out.
I know I am so bummed about the pictures.
Nice work, beautiful horse!
That's great, good job. Maybe pictures next time. :) Beauiful horse.
Thanks guys. I love her very much, we are a good team.