Horse show pictures
---
This is me and my pony at a horse show last summer.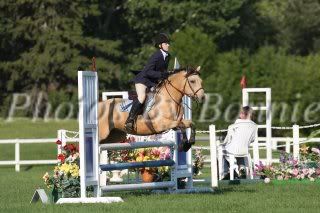 Gorgeous horse! And good riding too!
---
Every ride, good or bad, teaches you something new.

Ahh very pretty
!!! I love your pony. I love the saddle pad too! hehe and i love the jumps, i do hunter/jumper so i never see jumps so pretty :).
great pics! beautiful horse!
---
Humans are like Slinkies. Practically useless, but still fun to push down the stairs.