Horse soccer!!!
---
So the barn I board a horse at (Braveheart right now) had a pot luck dinner with a cowboy singer and then a demo by a horse soccer team made up of all kids :) After the demo they let us come out and try it! So I brought Harley for me and Calista for my friend Amanda to try it out. I have a friend Morgan who has been in love with Braveheart from photos. She wanted to meet and ride him, so she came. I told her it was up to her if she felt brave enough to try soccer, and she DID! And funny enough, Mister "I'm scared of the world" did the best lol!!!
First some photos I "took" from the videos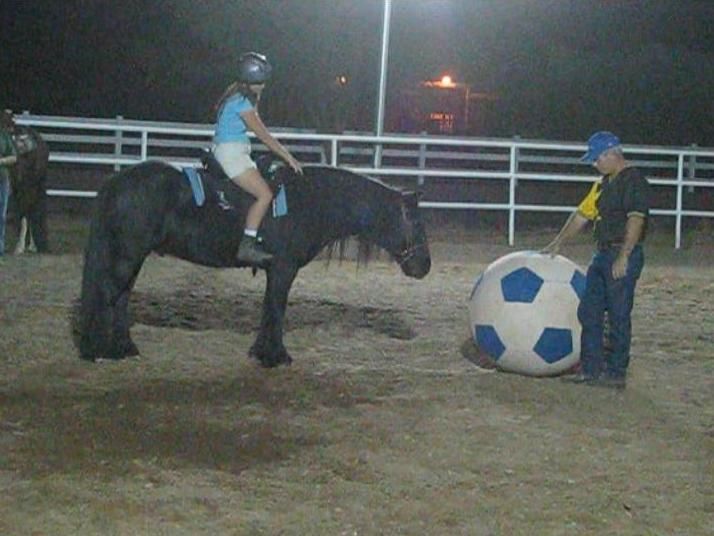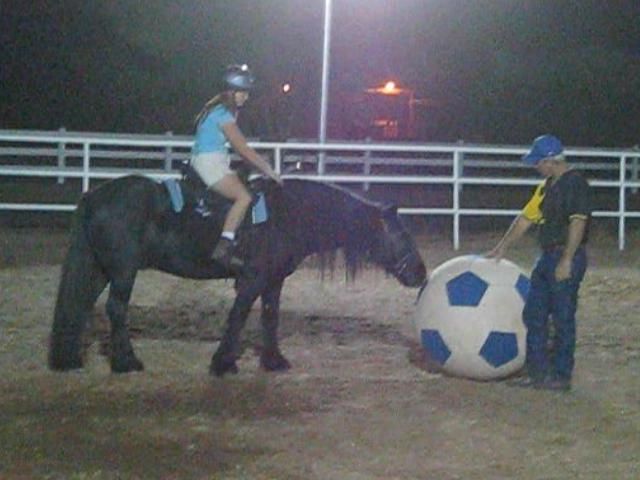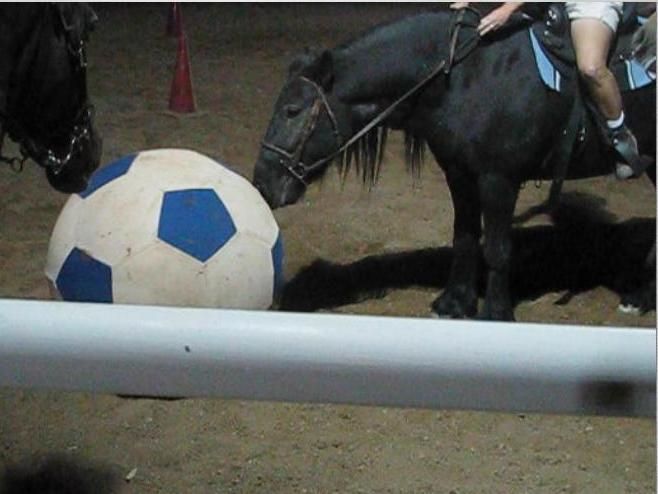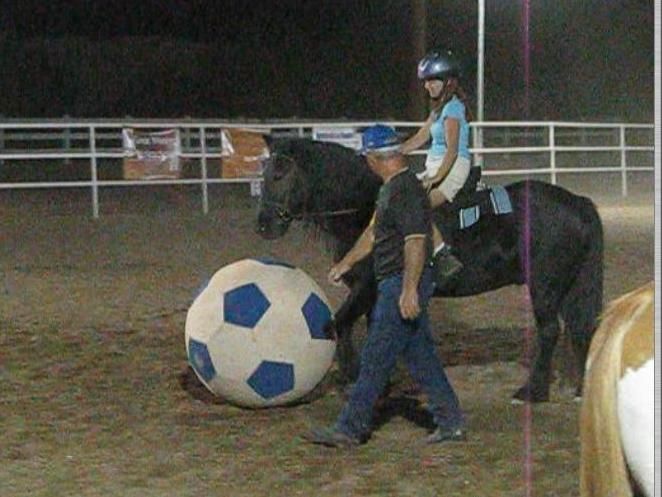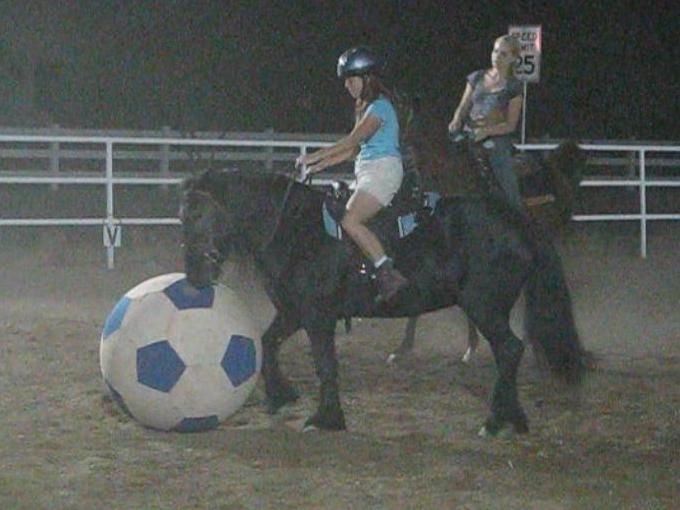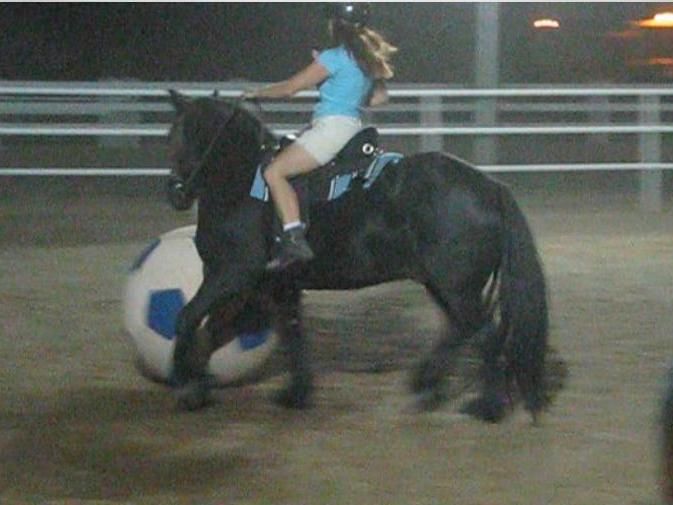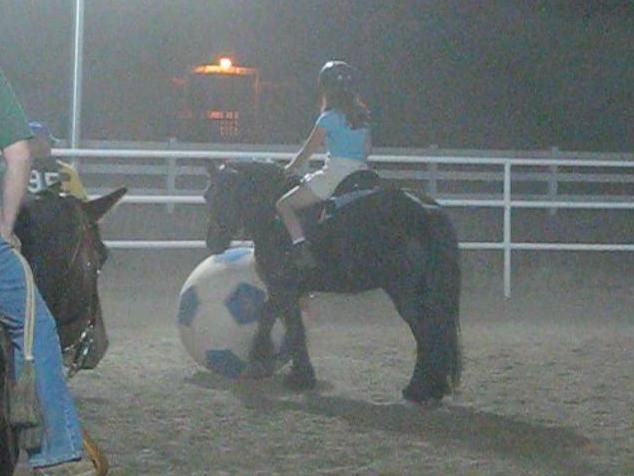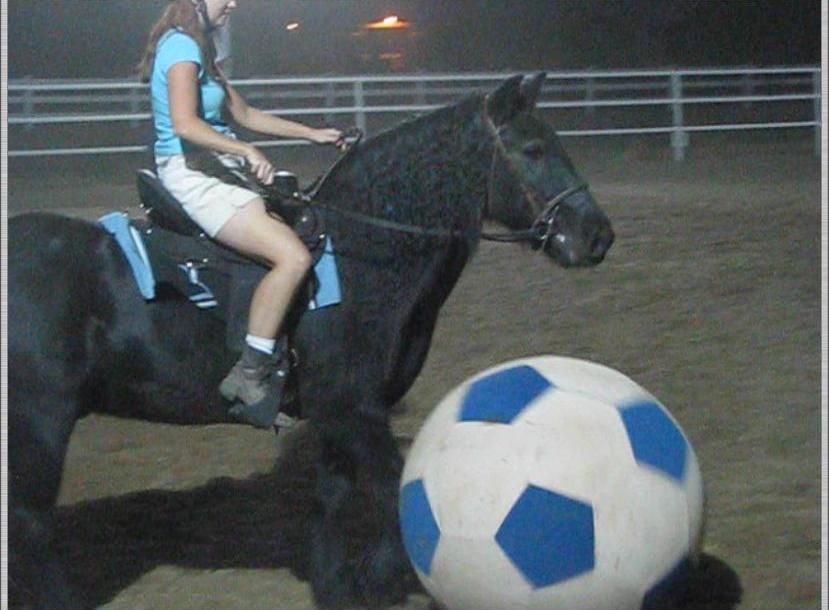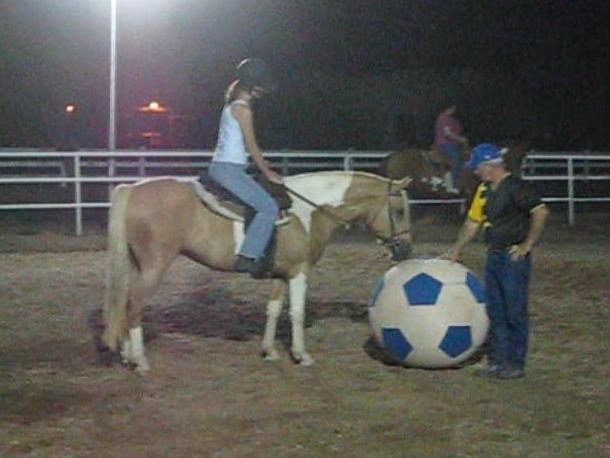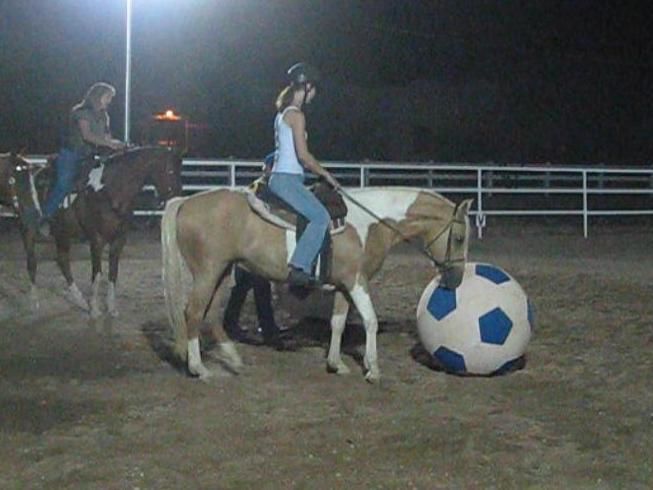 Videos...
I just had to say that looks like a ton of fun!!! Did it take a while for the horses to get comfortable with the soccer ball?
that looks so fun! My Bella would have loved to do something like that :)
---
♥ Gypsy gold does not chink and glitter. It gleams in the sun and neighs in the dark ♥
Hahahaha I love the end of the last video "Ah..." "What he do? Oh... Sorry"

LOL. And that black pony is like BAM! WOW! Chasin' that ball! Looks like so much fun! Congrats for holding a rear like that!
---
"I was eight years old, and I've never forgotten her face when she told me about watching you ride. She told me she saw you, and your horse was dancing in the moonlight."
-- A.C. Crispin's "Sylvester"
It was a lot of fun! :) In the first video, that was Braveheart's first time seeing the ball, then the next is Harley's first time, and then I forget which video it is, the third I think, is Calista's first time. So, that's how long it took lol :)

Yeah, Morgan did a great job staying on! I"m not sure I would've. But, I also wouldn't have been brave enough to try Braveheart that night! LOL I much prefer my calm ponies ;) (I'm riding the black Fell)
Ugh, I am so jealous. That looks like so much fun and I would absolutely die to get involved in a horse soccer league or something. It looks like ya'll had a ton of fun and I am completely in love with Harley, he is so gorgeous!!

"Have you ever had one just jump right up there and clobber it?" ROFLMAO!!
---
Always remember that feeling of looking at a big, open country over the ears of a good horse, seeing a new trail unwind ahead of you, and that ever-spectacular view from the top of the ridge!!! Follow my training blog:
http://robertsontraining.blogspot.com/