Horses in Costumes
---
Let's see pictures of your horses in costume class, 4th of July parades, Christmas, or just playing dress up! Donkeys and mules are acceptable as well!
This is my horse Terrie in our local 4th of July parade. She's a trooper!
047.jpg
Terry.jpg
This is Cutter at Christmas last year
Denim Peaches.jpg
I LOVE dressing up!!!!
So... apologies in advance for all the photos.
For fair this year we did Rainbow Brite (why I have the 80's clothes on)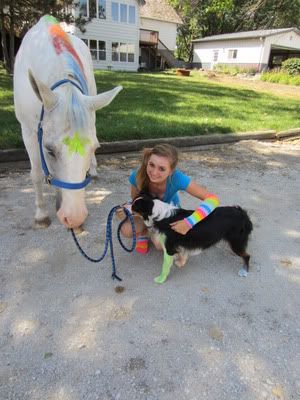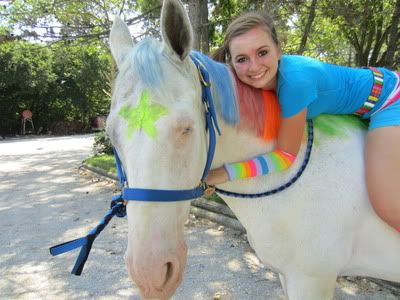 Even the dog got in on it :)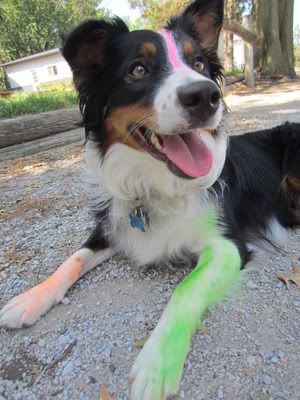 For Halloween this year we did Frankenstein and the mad scientist!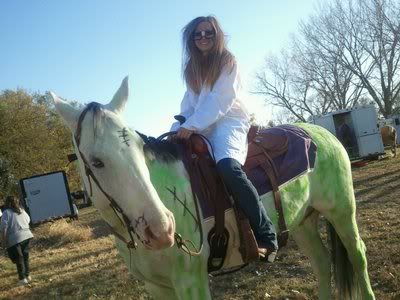 WAY earlier this year (possibly last year I'm thinking) my nieces and nephews used my horse as a giant doodle sheet! (You can't tell in the photos but he was also dyed a greenish blue on top of all that)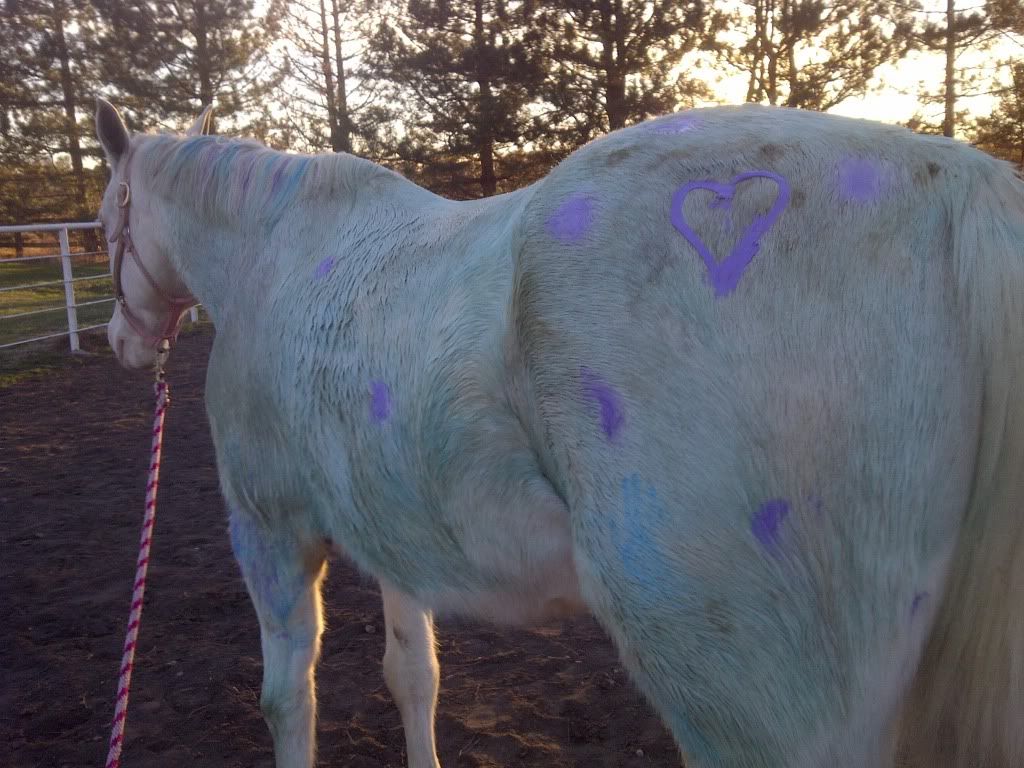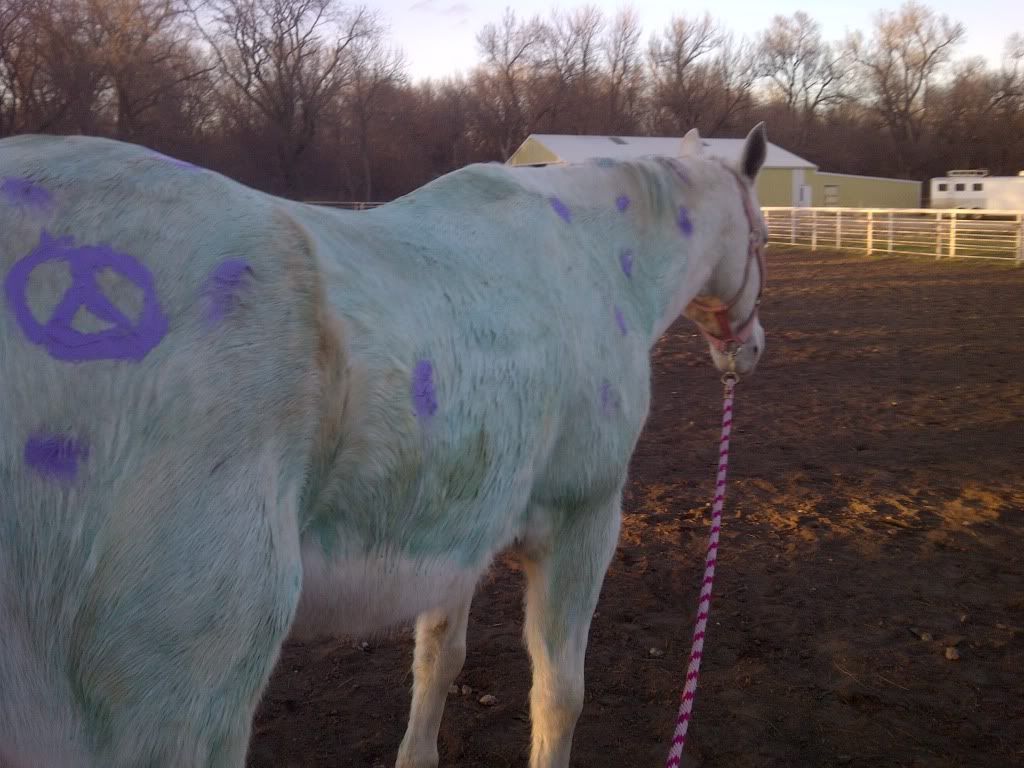 OK I could get more, but that's all that's on my photobucket so I'll stop there :)
---
Take a ride across the badlands
Feel that freedom on your face - Breathe in all that open space
You'll understand why God made -Those fly over states
Haha! I love the frankenstine! I would LOVE to have a white horse that I could paint on! She/he is adoreable!
Well here is my Dia De Los Muertos costume.
Here is our Pegasus costume. I made the wings myself.
I love the Pegasus costume the best
---
Country Woman


Gorgeous costumes!!
Posted via Mobile Device
Costume class at Fair last year, first place for bride and groom
Quote:
I love the Pegasus costume the best
Thanks. It was a lot of work. Bless Rommie too because I didn't have time to ride her with it before the class. We also had unexpected 35mph+ winds that day.
Rissa: What breed of horse is she? She is very pretty! What discipline do you ride her in?
Posted via Mobile Device
Quote:
Rissa: What breed of horse is she? She is very pretty! What discipline do you ride her in?
Posted via Mobile Device
She's a Friesian. Mostly we do expos and demos and parades but when I do show her I show her in open classes. I have a pretty decent rack of ribbons we've won together. :)
Similar Threads
Thread
Thread Starter
Forum
Replies
Last Post
Costumes!

FreeDestiny

Horse Shows

3

09-15-2011

04:40 AM

costumes!

Gus

Horse Pictures

5

11-27-2010

03:21 PM

Halloween Costumes!! :D

horseluver50

Horse Talk

2

10-30-2009

11:03 AM

Costumes!!!!????

ridergirl23

Horse Grooming

16

09-23-2009

07:53 PM

Costumes

Flyinghigh12

Horse Pictures

5

04-29-2009

09:27 PM