The Horses I Ride
---
Well I'm new to the forum so I thought I'd show some photo's of the horses I ride :) Enjoy. Btw, ignore my horrible position haha.
That is Prince my instructor's WB.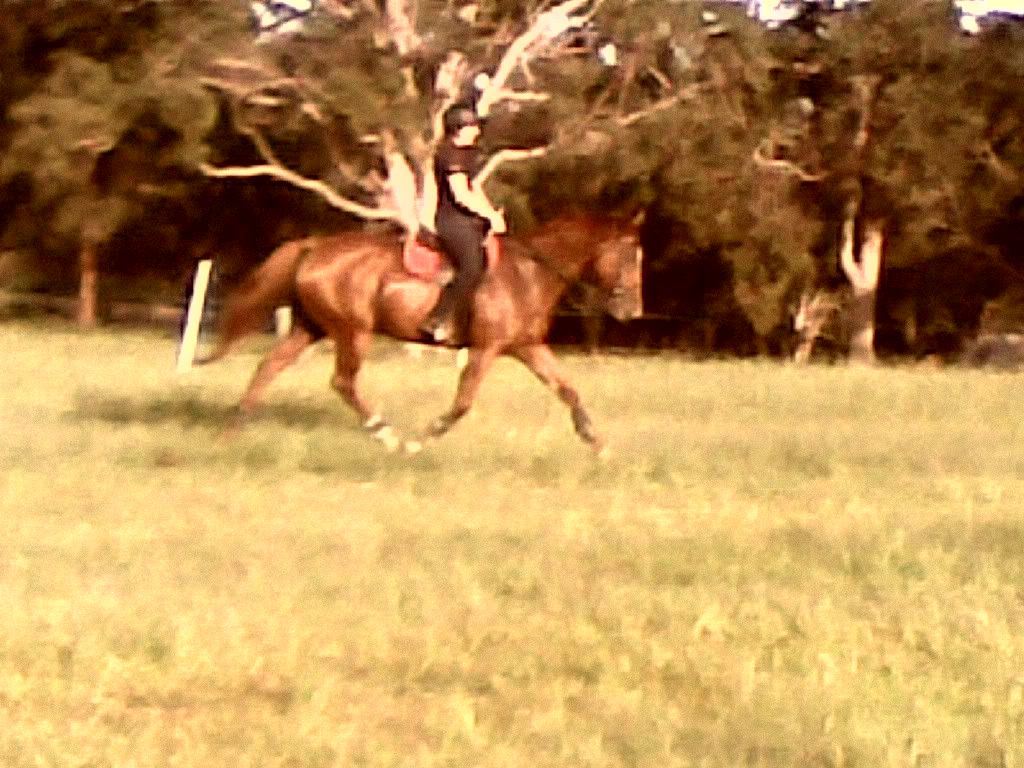 This is Ruby my friend's TB mare.
This is Harley my friend's TB gelding haha.
Mare I'm selling/ might be buying haha.
Well there's a couple :) Enjoy. Critique if you want haha.
Mare I'm selling/ might be buying haha.


im confused by this
---
~Erin~
~I'm an angel in Justin boots. I'm a devil in blue jeans. I'm every cowgirls nightmare. I'm every cowboys dream~
Haha, okay :) Welll my instructor has a friend who is a racehorse trainer. He wanted to buy some horses cheap get me to ride them and train them up then sell them for more as a profit. Anyway, I've trained these 2 mares up, the bigger one is quiet as and can be ridden by anyone. The little mare is still quite green and needs someone with more experience to ride her. A lady I work for has offered to buy the horse for me and use my wages to pay for it. However, I can still sell her. I'm trying to figure out if I want to sell her.. or buy her.. get it haha?
Started
Join Date: Sep 2009
Location: Port Orchard Washington State
Posts: 1,870
• Horses:
3
beautiful horses!
---
When life gives you lemons....chuck em at whoever is giving them to you!
I don't want lemons! I want cookies!