How to take off a halter
---
Here is how you take off a halter...if you're a horse.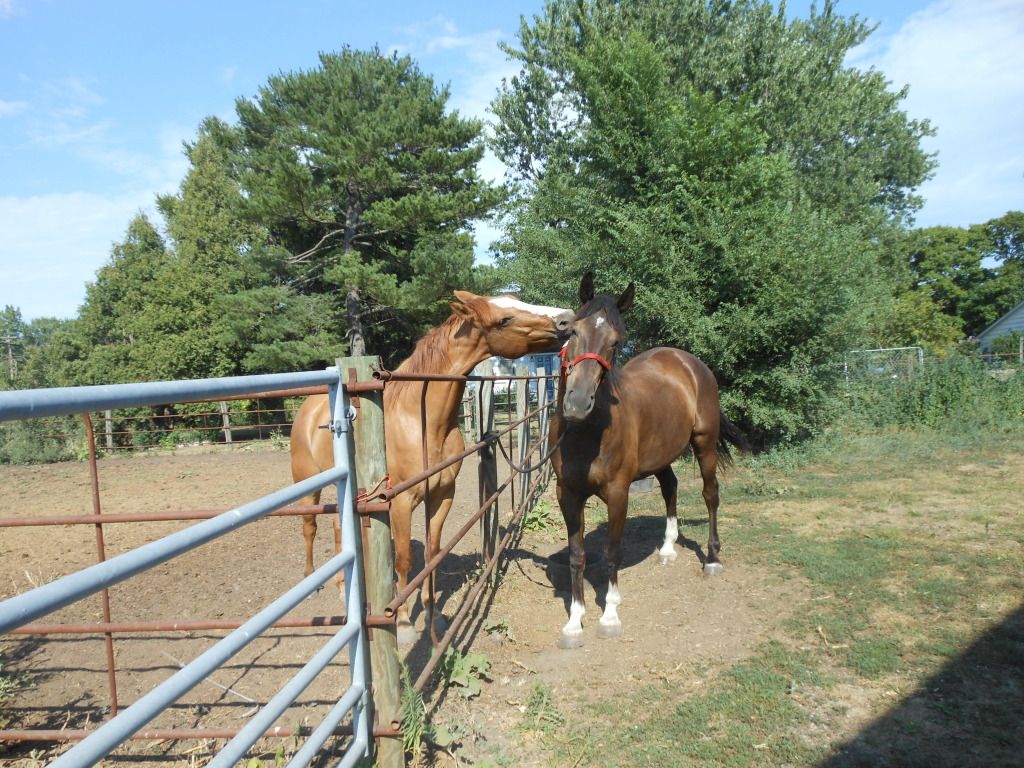 Well, the halter stayed put, so Buster untied Cup&Cakes' lead, instead. =b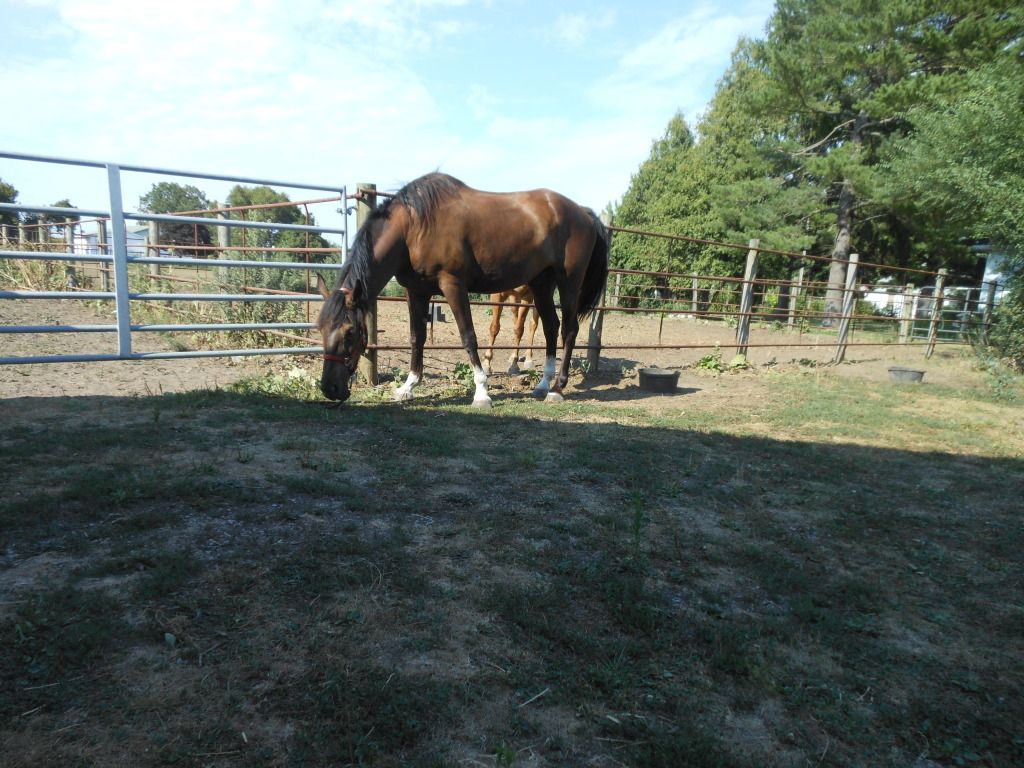 Too funny!
Posted via Mobile Device
Hey! That's what buddies are for! ;)
Bahahahaha!! Love it! Just wait til one of them works out that the d-clip on the lead can be undone with a few firm rubs on the fence. Do they do gate latches as well? Brock figured out three types of latch but thankfully can't undo the hooks on an electric fence gate (yet).
Posted via Mobile Device
Gotta love having good buddies! I have houdini's here too. You should see the door knob on the walk through door on the barn, it's dented badly in perfect horse teeth sized marks. It has to be locked or they very happily let themselves in.
---
Life is like a camera. Focus on what's important, Capture the good times, Develop from the negatives and if things don't work out, Take another shot.
Haha, way too funny ;P. Gotta love those houdini horses.
way too funny
---
Country Woman


Similar Threads
Thread
Thread Starter
Forum
Replies
Last Post
FS:Leather Show Halter, Pink Headstall, Pink zebra halter, Reins, Bits, Books, Dvd's

horselover9292

Tack and Equipment Classifieds

20

10-13-2012

04:45 AM

How do you get a halter horse back into halter shape??

shermanismybaby3006

Horse Training

9

03-06-2012

12:08 AM

Dressage Bridle, 74" Scrim, Leather Cob Halter, Sleazy, Tail Bag, Rope Halter FS

Curly_Horse_CMT

Tack and Equipment Classifieds

11

02-08-2012

09:49 AM

Synthetic halter? Showing in a nylon halter?

rocky pony

Horse Tack and Equipment

14

01-15-2012

01:16 AM

Rope Halter Vs. Leather Halter

Monty77

Horse Training

6

08-13-2011

04:18 PM