How tall is Shea?
---
Just curious as to what you guys think his height is. I know how tall he is, he was measured when the saddle-fitter came out, but i was told 2 very different heights by his previous owners and a lady who has track riding experience.
In summer: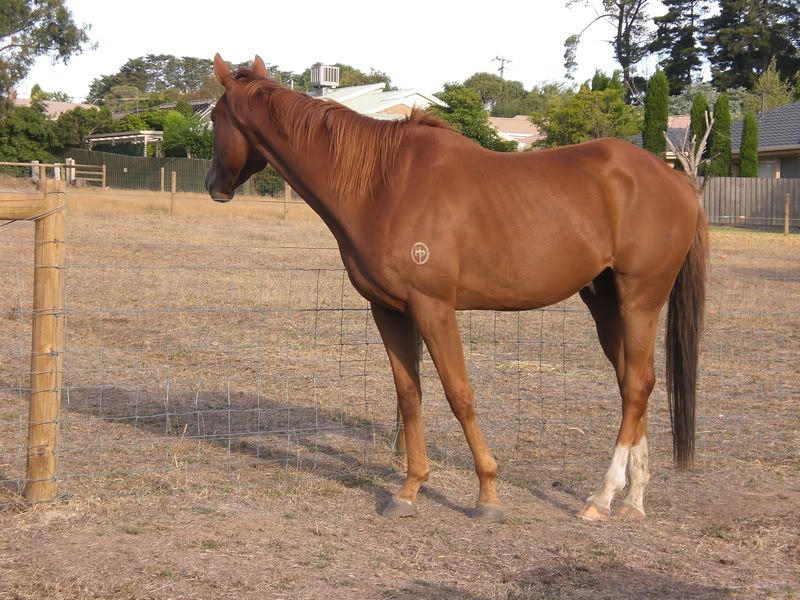 Winter (not a very attractive shot, but oh well):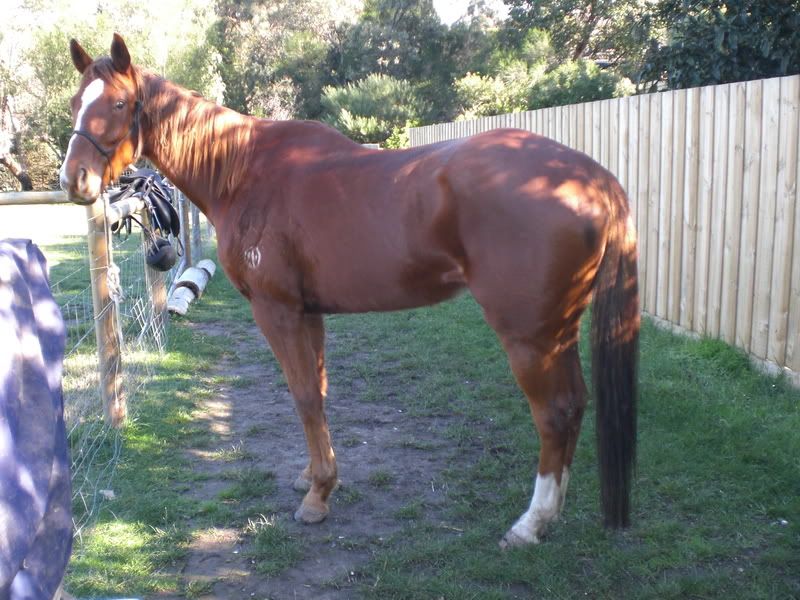 And some recent shots from when i was free lunging him.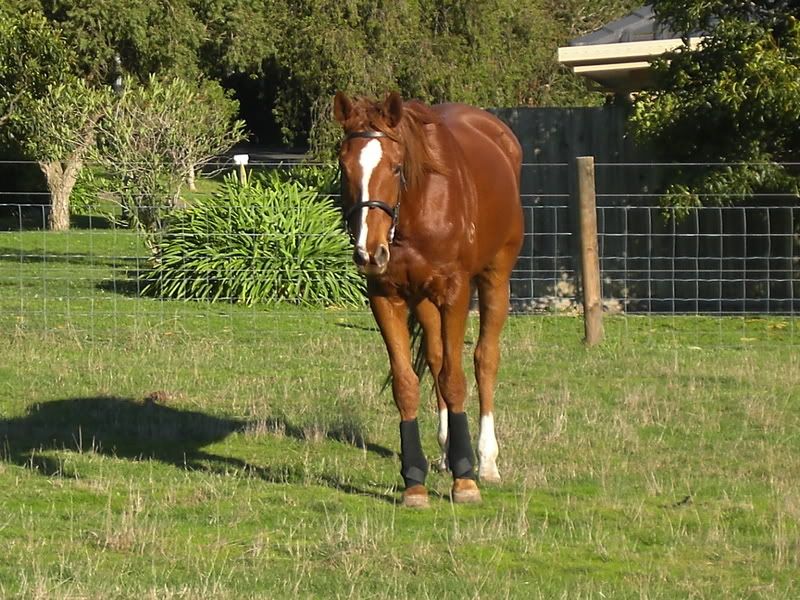 Shea: "Did I do good?"
um i dont know...maybe 15-16hh?
Just get a yard stick and measure him to his withers. Then divide how many inches he is by 4 and you'll get the approximate hand number.

He's absolutely stunning BTW!
Umm, I can't really tell. If there was someone in the photo and you told us how tall that person was, maybe we could give you an estimate.
---
Amber.
Opportunity is missed by most people because it is dressed in overalls and looks like work. ~Thomas Edison
Why not to measure him with the stick?
I'm going to guess.... 16-17 hands.. though i'm probably wayyy off.
16.1/16.2?
---
He's beautiful!
I agree, about 16hh.
---
Ride more, worry less.
Assuming that the fence posts are 48" He's about another foot taller than that. (using the first picture to guess from) so that would make him about 60" or so. I'm gonna guess 15.1-15.3 give or take. I would just get a measuring tape...we don't have any reference for height with those pictures.
He makes Boo look small IMO. Blu's 16.1hh
---
WHATS REALITY?