Hugger :)
---
Still new to the forum, Do not have a horse of my own but here is some pics of the horse i have been leasing for the past 6 months. I am on a break right now due to a accident that resulted in a broken ankle and torn ligament, hoping to be back in the saddle come the first of June. Hugger is 18 years old, 16.2 TB, has done second level dressage and eventing with his owner Anne who is also my instructor and good friend. I don't do any showing i mostly ride for therapeutic reasons and it has done wonders for my mind. I rode a lot as a kid but just recently started again :) Its been a lot of fun and hard work but so worth it.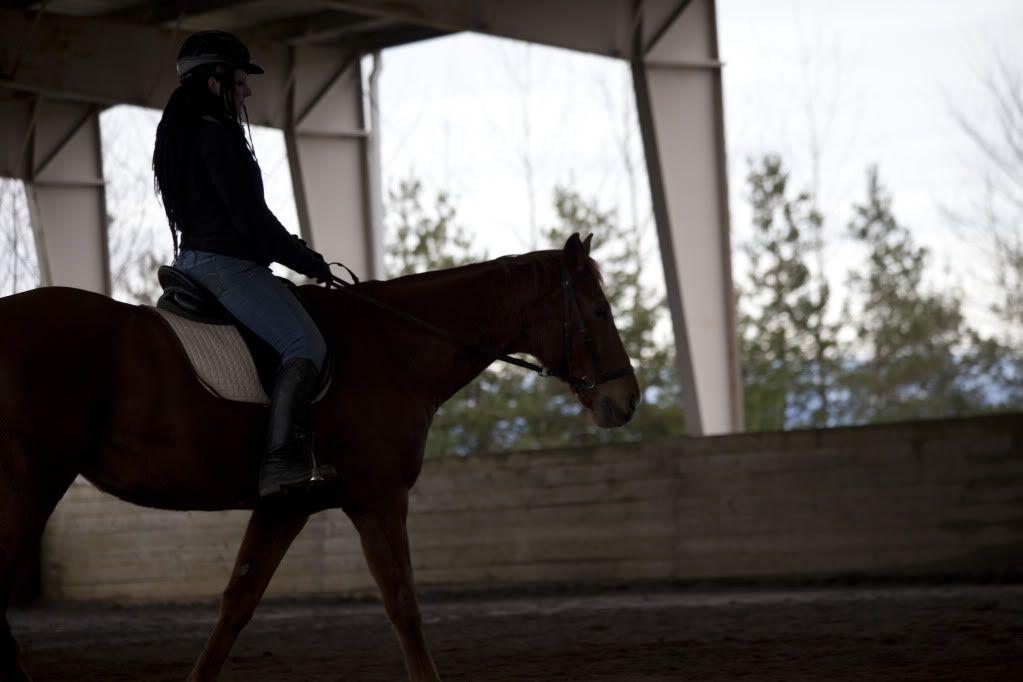 [/IMG]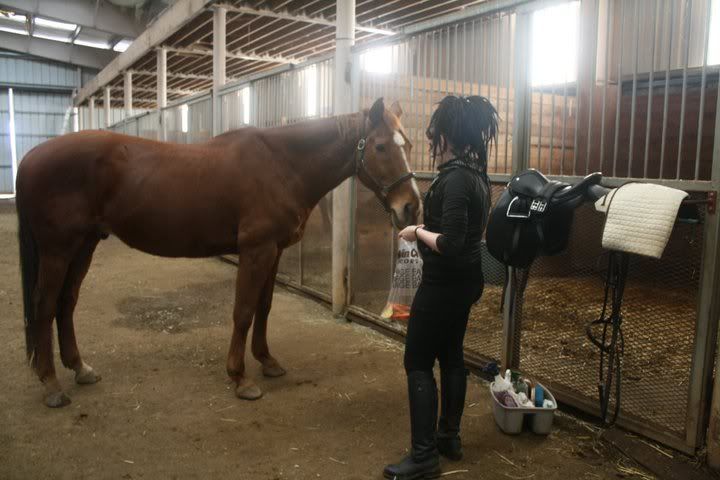 [/IMG]
---
Last edited by JessieleeZ; 05-05-2011 at

03:37 AM

. Reason: picture issues
can't see the pictures :(
Looks like you two get along pretty well! Cute hair btw!
JessieleeZ- Do you have dreads? I just took mine out after two years, it makes me miss them :(

Oh, I like the horse too lol.
yes i do ! down to my butt!
They look amazing! I'm so jealous! I got so sick of working on mine and was like, forget it I'm takin em out. Once they were out I was like OMG what did I do???!!! Lol I'm waiting for my hair to grow out again so I can redo them. Mine never got that long though, how long did it take?
lol i know that feeling, believe it or not these are extensions! ( which i make my self ) Had real ones in high school and haven't decided if i want them again.
I had hair down to my butt so me and my friend did my dreads the old fashion back-comb method. It took about 6 months for them to fully mature, and I didn't work on them enough during that time so they got pretty lumpy. I was able to colmb mine out, took about a month and 3 friends lol, so my hairs still pretty long but really thin now. But now that I know its possible to get them out without cutting my hair off I would do them again in a heartbeat!

Lol sorry for making this so off topic.
only two of the pictures worked for me. But beautiful horse! you seem to get along well. and I love your hair :)