Hugo the paddock ornament
---
Nothing too exciting, just a few happy snaps of my boy enjoying his *hopefully* temporary retirement. For those who don't know, he was diagnosed with a bone spur in his hock, along with arthritic changes in the same joint. He then contracted a nasty joint infection from the nerve block he was given into the joint as part of the diagnosis, swelling his leg to over twice the normal size and absolutely crippling him. He's got until January for the joint to fuse, in which time he'll go back in for more xrays. If they haven't fused, we'll be talking about having him PTS as it's not fair on him having him sore even in the paddock, and he's the type of horse that loves and needs to work. Poor fellow is only 8 and was going great guns under saddle, was almost ready to go out for a few prelim tests and I was hoping to have him ready to go out prelim/novice at the next state championships next year.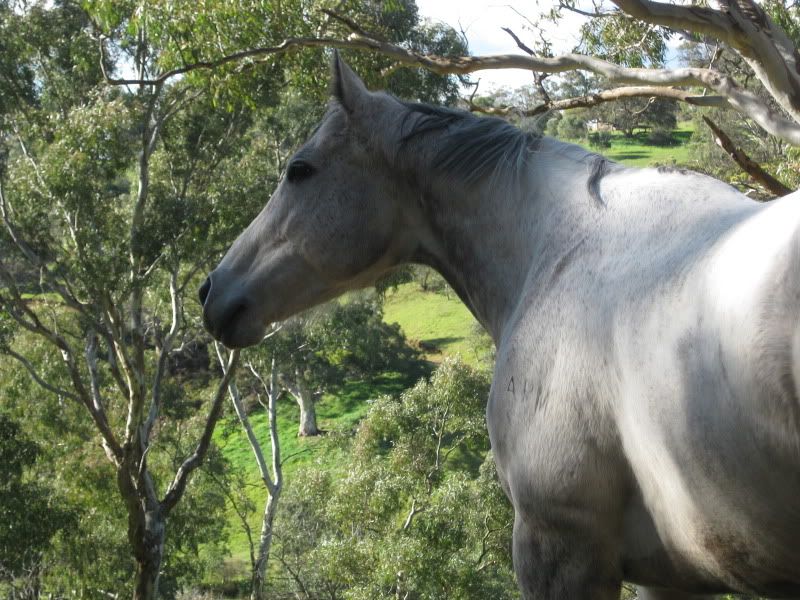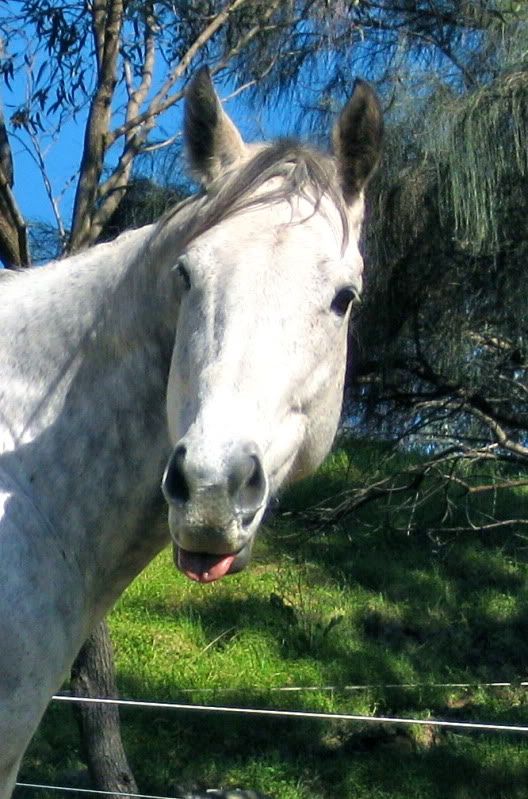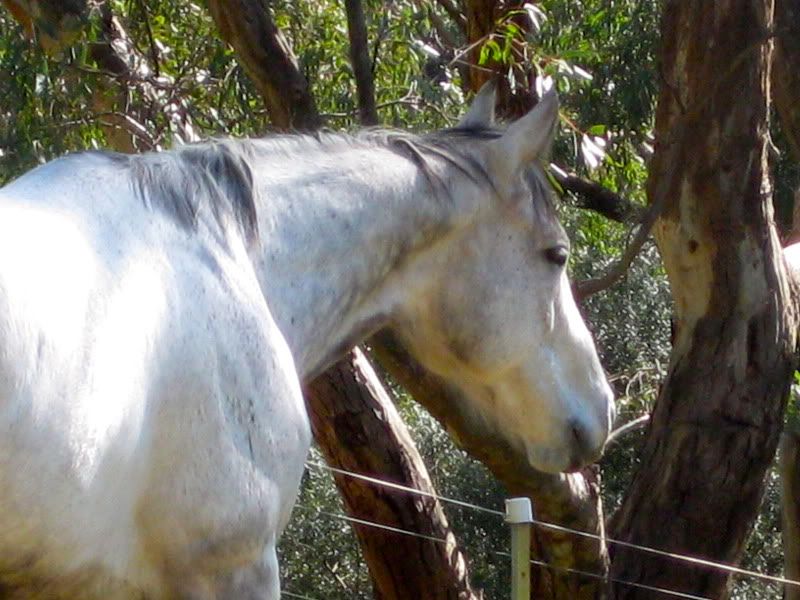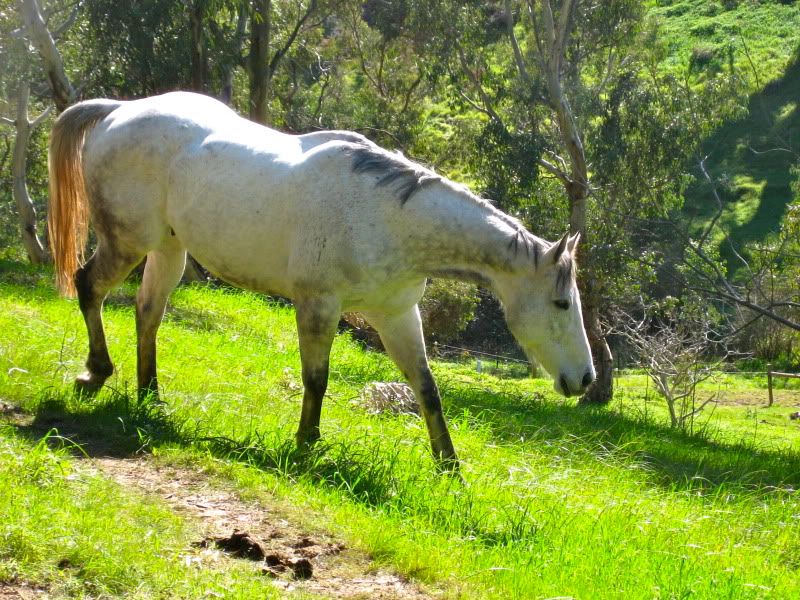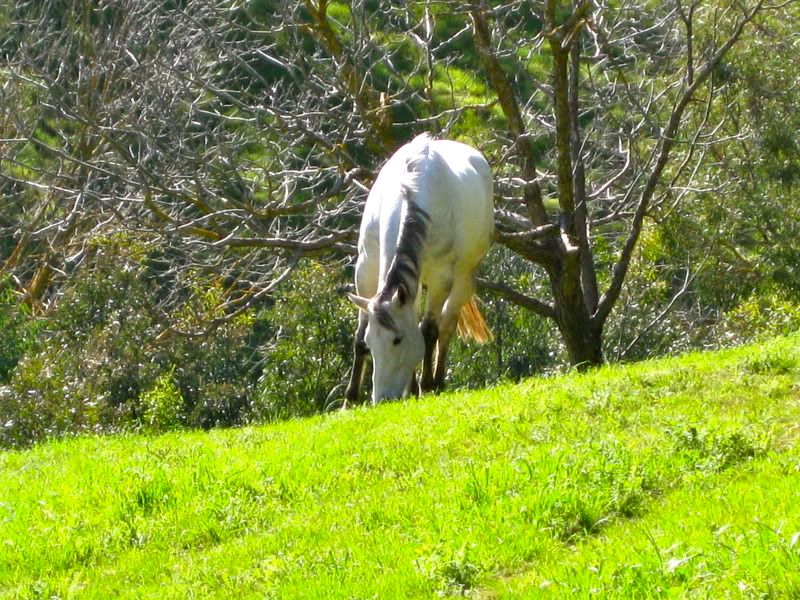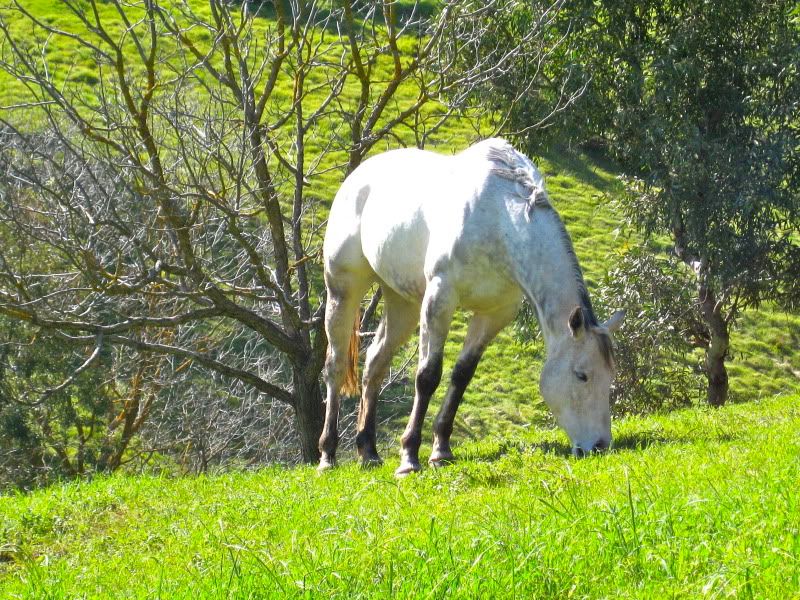 I'm sorry to hear about his injury, he really is a beauty. I'll have my fingers crossed for his recovery!
Ahhhhhhhh he is so cute...my favorite picture is the one where his tounge is sticking out. Poor boy. He kinda reminds me of that horse "Mistress" from Gullivers Travels...one of my favorite movies.