Hurray my Paint Finally has Spots lol
---
Oh wait now he looks more like a appaloosa...... Well crud people already think he looks like an appaloosa cause of his black skin mottling. Darn it Pepper try again!!!!
You can't keep 98% white paint clean its impossible!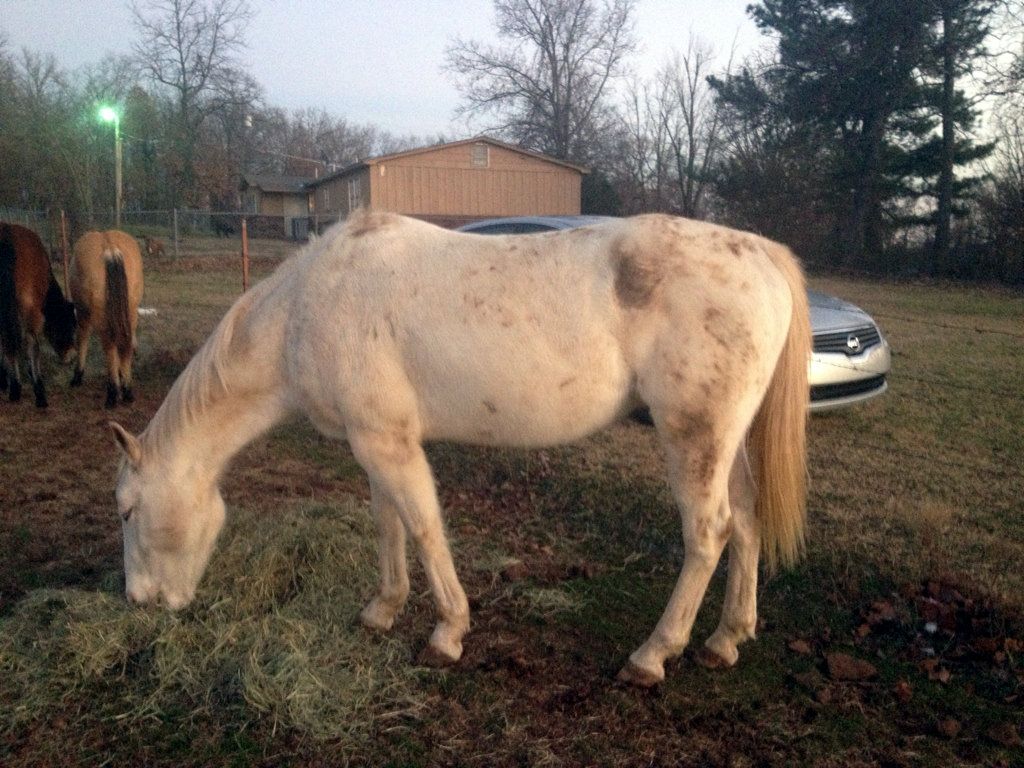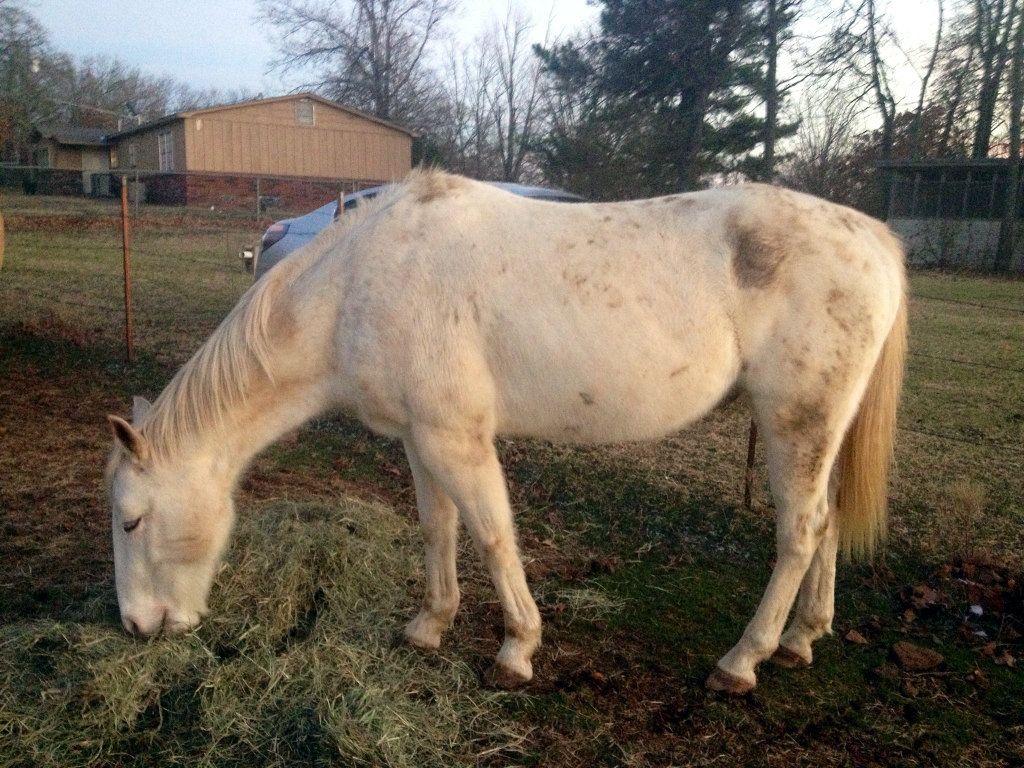 This is Pepper's Mom please quit taking pictures of me I'm trying to eat my hay face lol.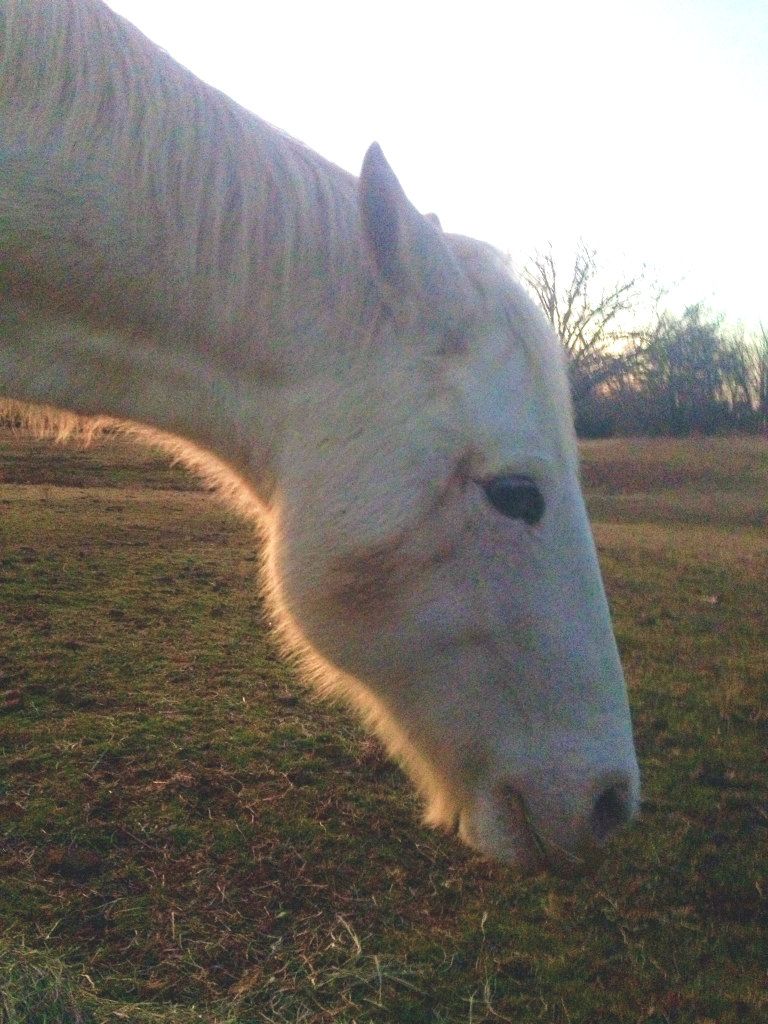 And a cute picture of Jackpot I took as well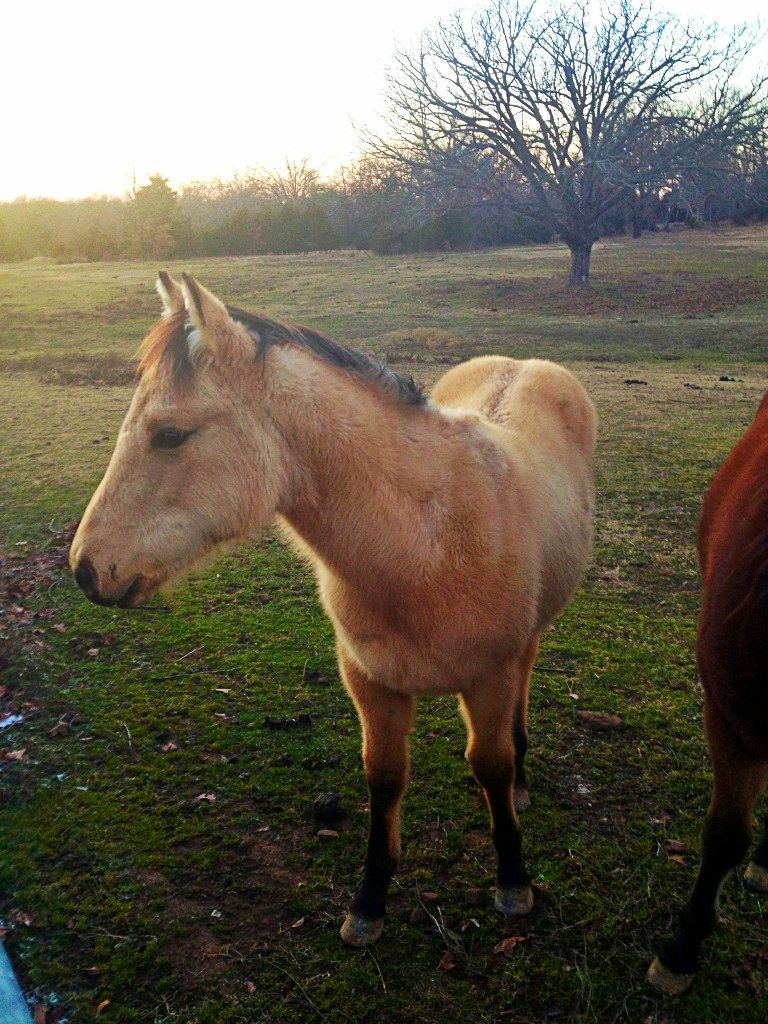 ---
Noey's Herd
Aww! Jackpot! He is cute! Gotta love those light colored horses! I had a very light roan/paint once... Pain in the... to keep clean!
---
I figure if a girl wants to be a LEGEND, she should just go ahead and be one. ~Calamity Jane
Thanks! Yeah I don't even try to keep him clean anymore.
Posted via Mobile Device
I have a paint mare that is probably 40% white, she is IMPOSSIBLE to keep clean. Dirtiest darned horse I ever did meet!
he needs muddier pen to get the bigger spots
Yeah your right I should get the hose out and make a mUd hole for him lol. Then we shot shoot for big paint spots! Lol.
Posted via Mobile Device