I found a baby picture!!
---
Haha poor Rowan, his mother always embarrassing him. I was looking for his registration papers and along the way found this gem: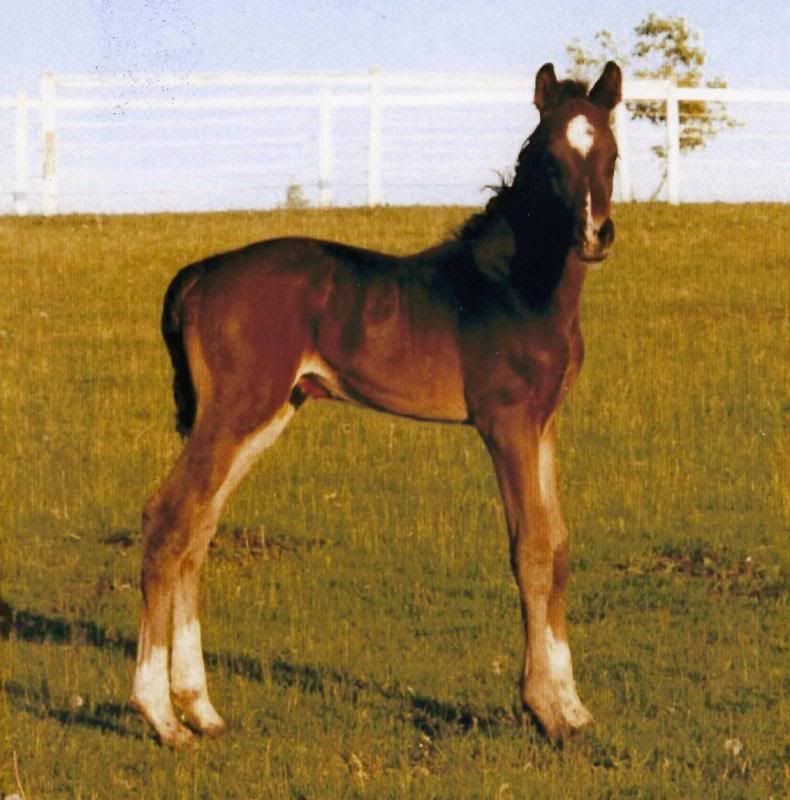 Awww =P he looks handsome and confident even as a foal.
What a cutie =)
Woot woo!! Look at the legs on him.
He sure does look regal! What a looker!
Awww! What a doll Anebel! He is sure handsom now, just as he was then!
---
I'm responding to this so I don't forget to look when I get home. I can't see it on my work computer for some reason...
---
"Be a best friend, tell the truth, and overuse I love you
Go to work, do your best, don't outsmart your common sense
Never let your prayin knees get lazy
And love like crazy"
aww he looks all bandy!
---
Keep your feet on the ground when your head's in the clouds.
Aw he looks like a handsome little giraffe! What a cutie and I bet hes quite the looker now!
---
There is something about the outside of a horse that is good for the inside of a man. ~Winston Churchill