I got my filly yesterday
---
Here is my new filly, Bailey. She is 20 months old. AQHA. I got her yesterday!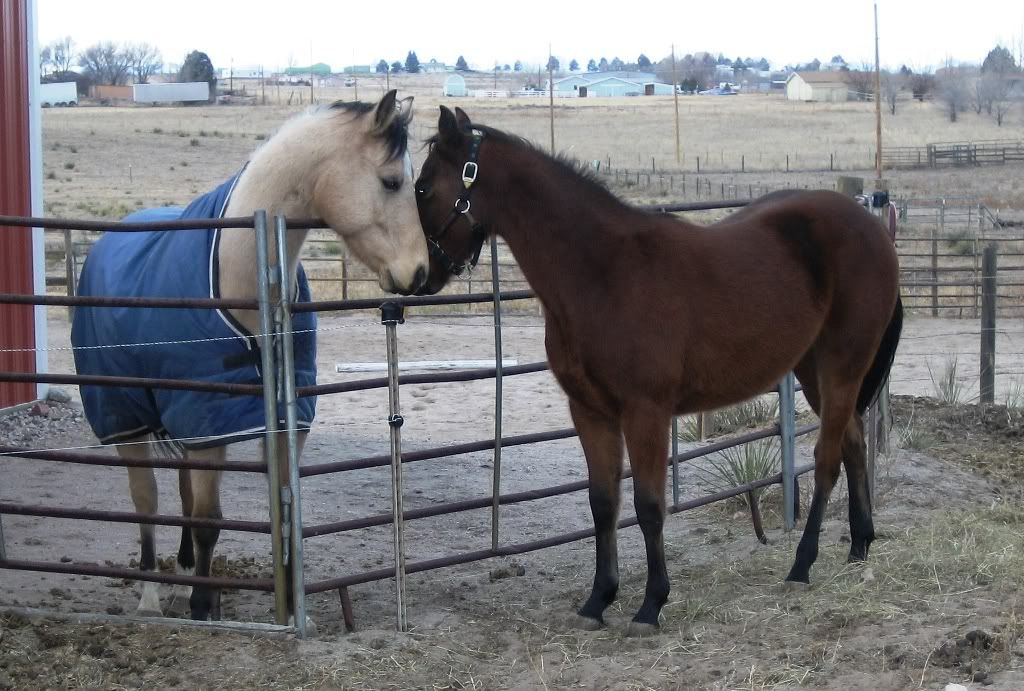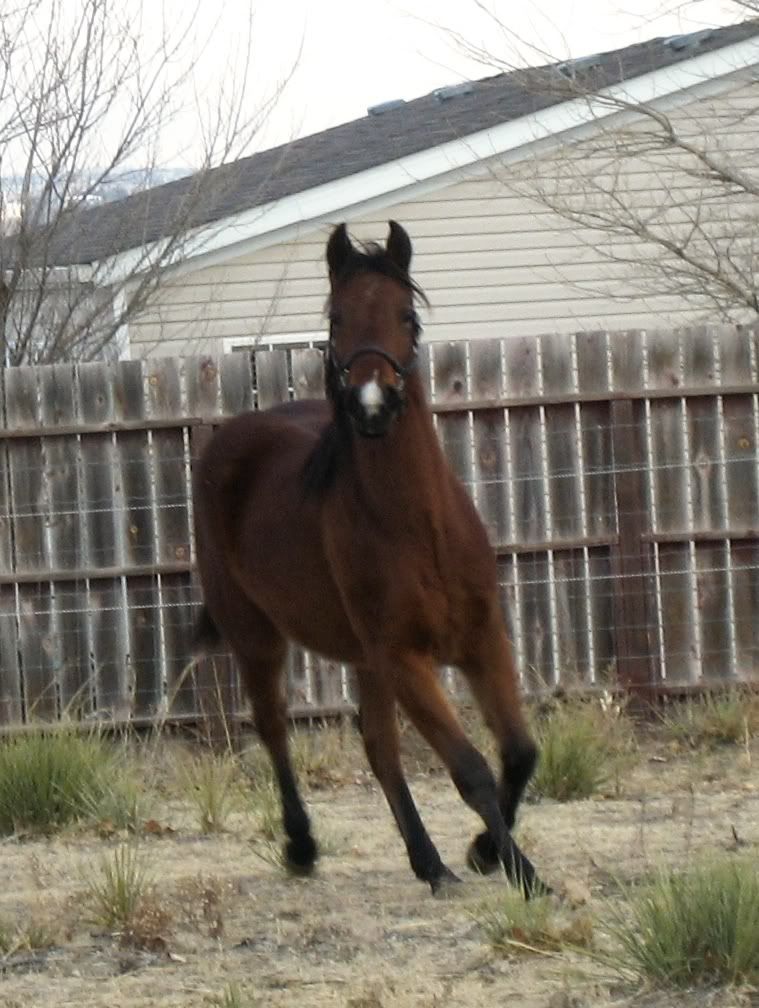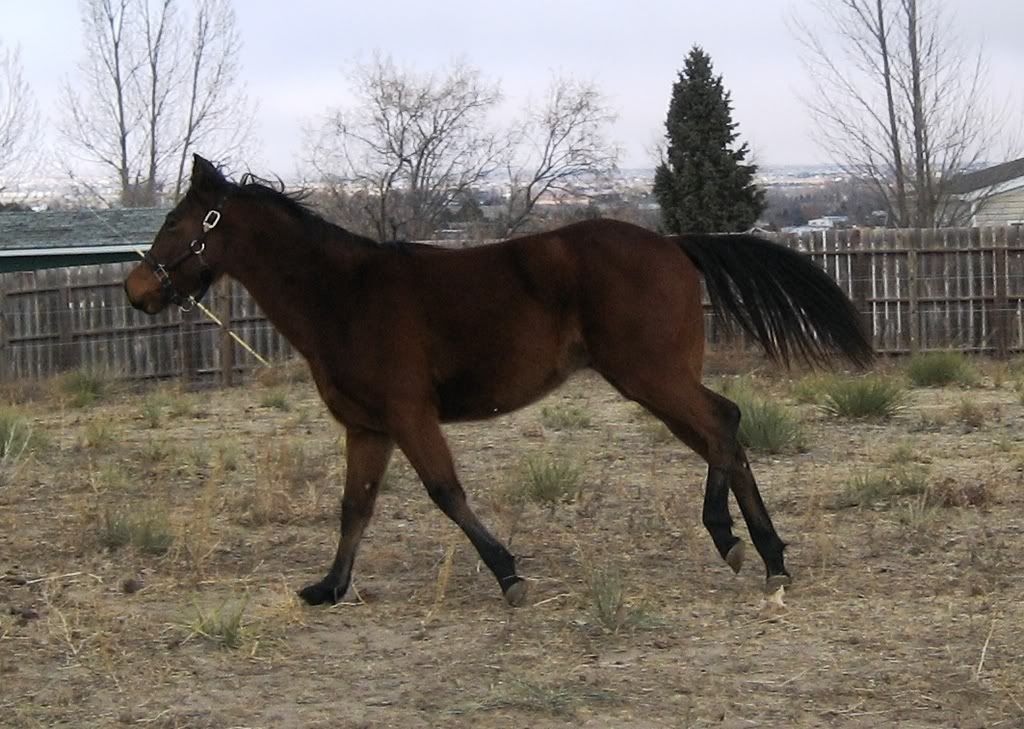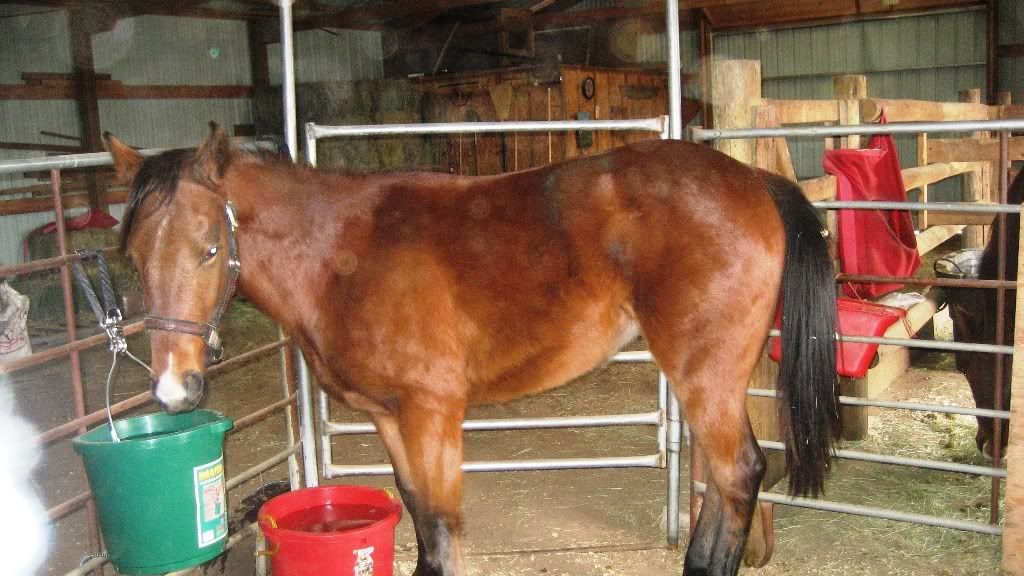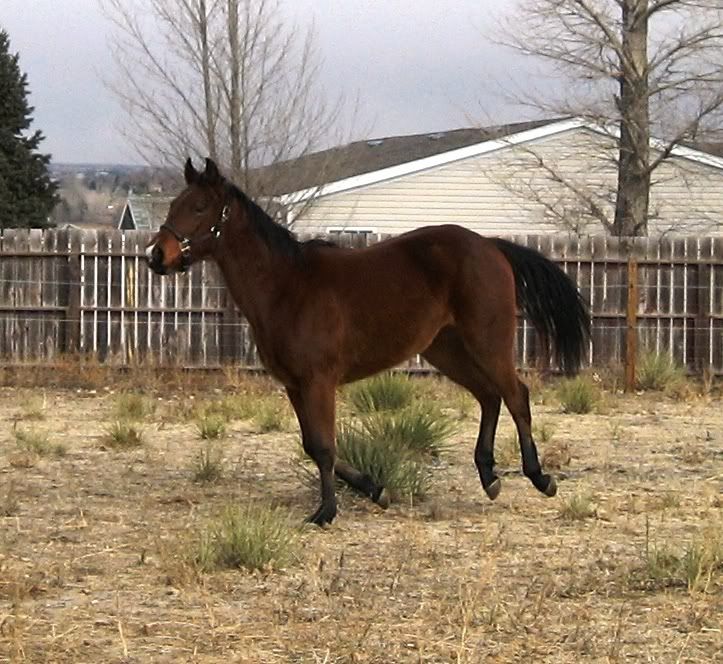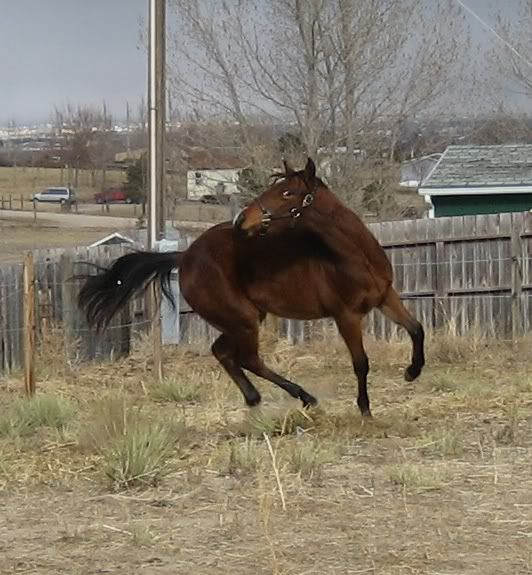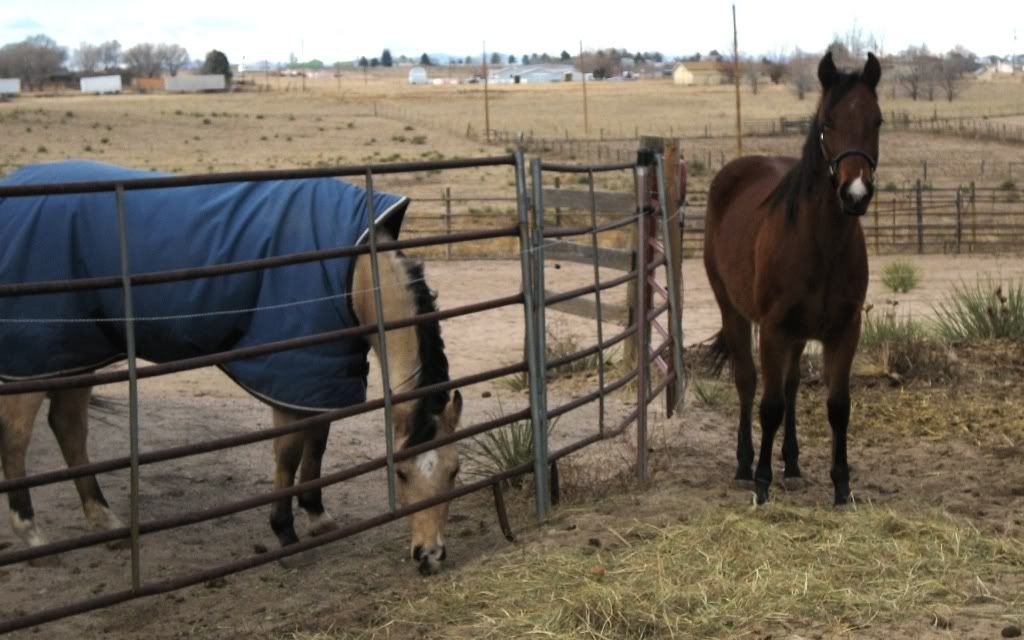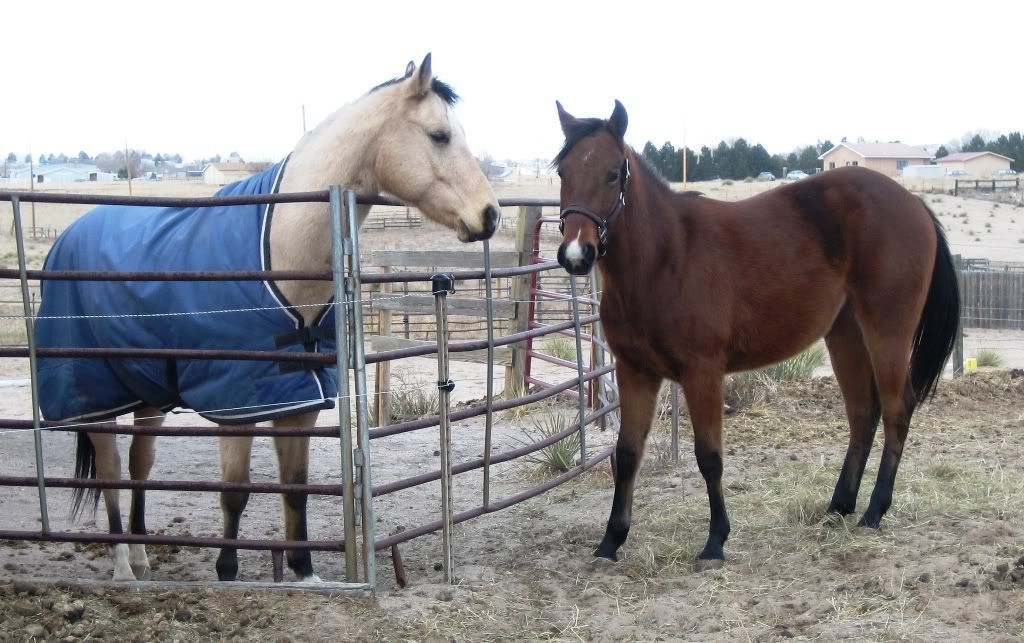 She is very cute!
How tall is she??? Whats her bloodlines?
Thank you! She's about 13.3 hh right now.
Her pedigree can be seen here:
Docs Fantasy Flirt Quarter Horse
She is a Doc Bar great granddaughter. I think Poco Bueno can be found on her papers four times. Her mom is registered AQHA and FQHR and has Great Pine in her papers. Further back, you can also find Otoe, Skipper W, Hollywood Gold, Leo, King, and Wimpy.
She's very pretty! Love her coloring and she looks like she has an intelligent, kind eye, having fun running around but not crazy! What are you planning to do with her?
---
Dana
Riverside, CA
I'd like to send her to a barrel trainer when she's about 4 and she if she has barrel racing in her.
shes adorable every wells pit together love her snip on her nose too congrats
---
The daughter who won't lift a finger in the house is the same child who cycles madly off in the pouring rain to spend all morning mucking out a stable. ~Samantha Armstrong

Yearling
Join Date: Feb 2007
Location: In the Phantomof the Opera's lair beneath the Opera Garnier
Posts: 1,112
• Horses:
3
Aww very cute. I likw the dun/buckskin
shes so pretty!enjoy her, she looks like fun!
Congrats!
She is beautiful!! Lucky you!
---
Ride more, worry less.
Thanks everyone! I love her!