I have the best horse!
---
Hello All,
I just thought I'd share how much I love my new horse Mozart. A little about him first; he is 5 years old. OTTB. He raced last in October of 2012 and he hasn't done anything since he raced but sit in a pasture. I bought him because he has the best temperament I have ever seen.
The first pictures are from a mini photoshoot my friends and I put on. My intention was to just take pictures on the ground, since he had never been ridden bareback, and he had never been ridden in the outdoor arena where the pictures were taken.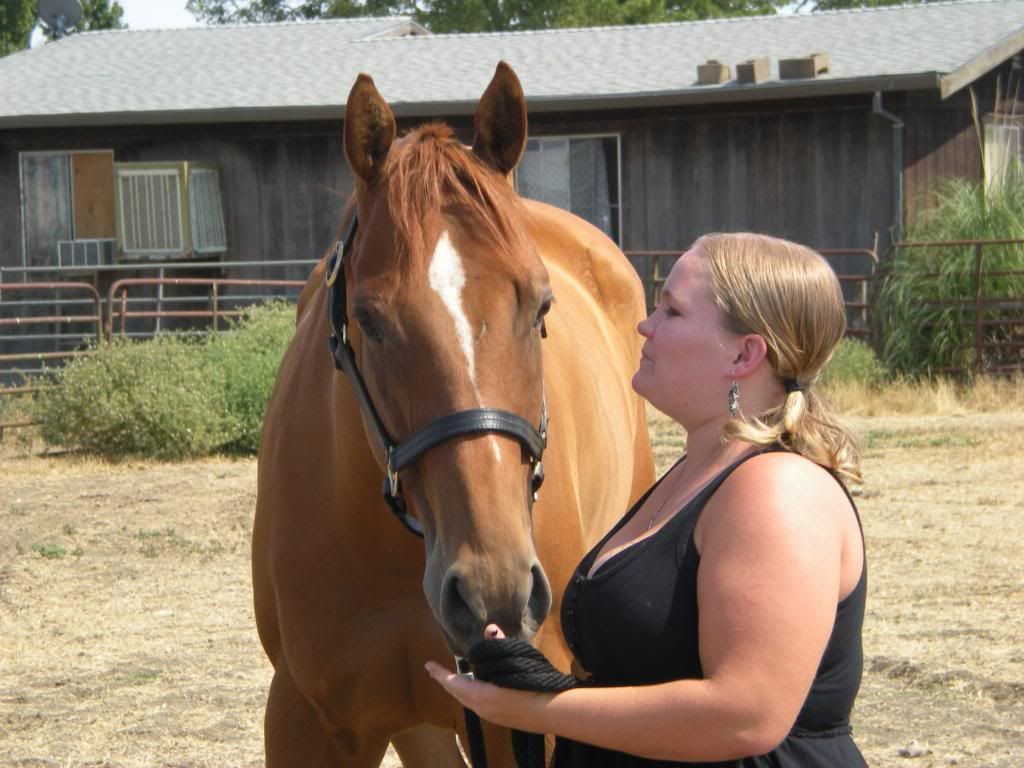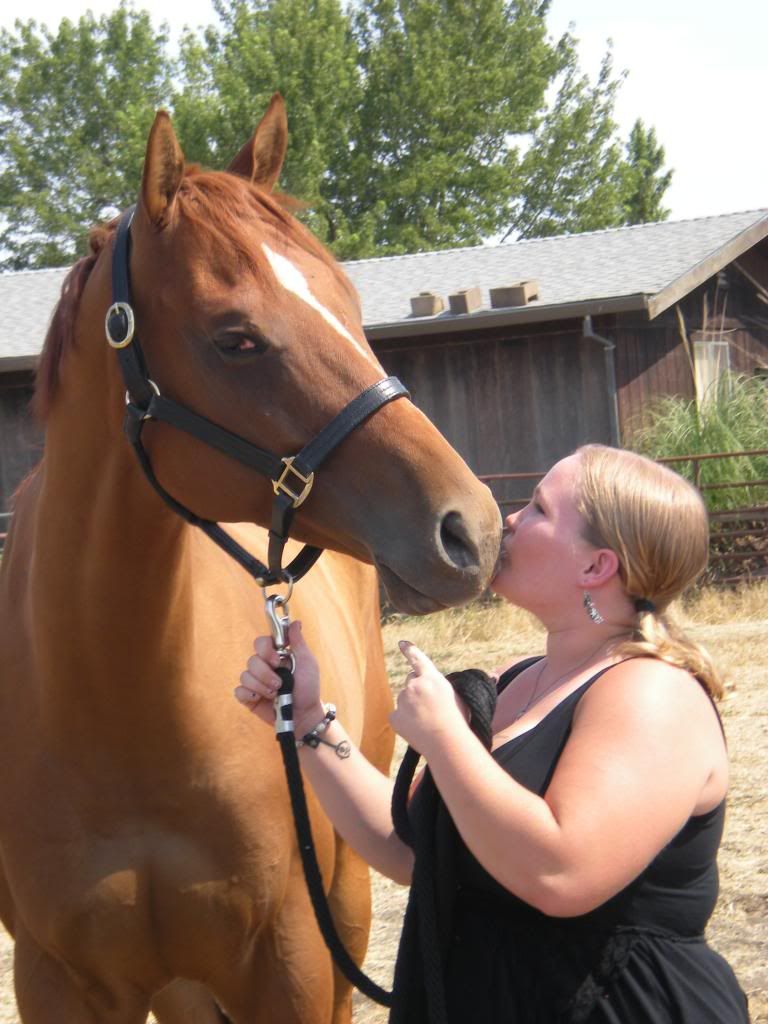 But then my friends decided to convince me to sit on him for a few pictures.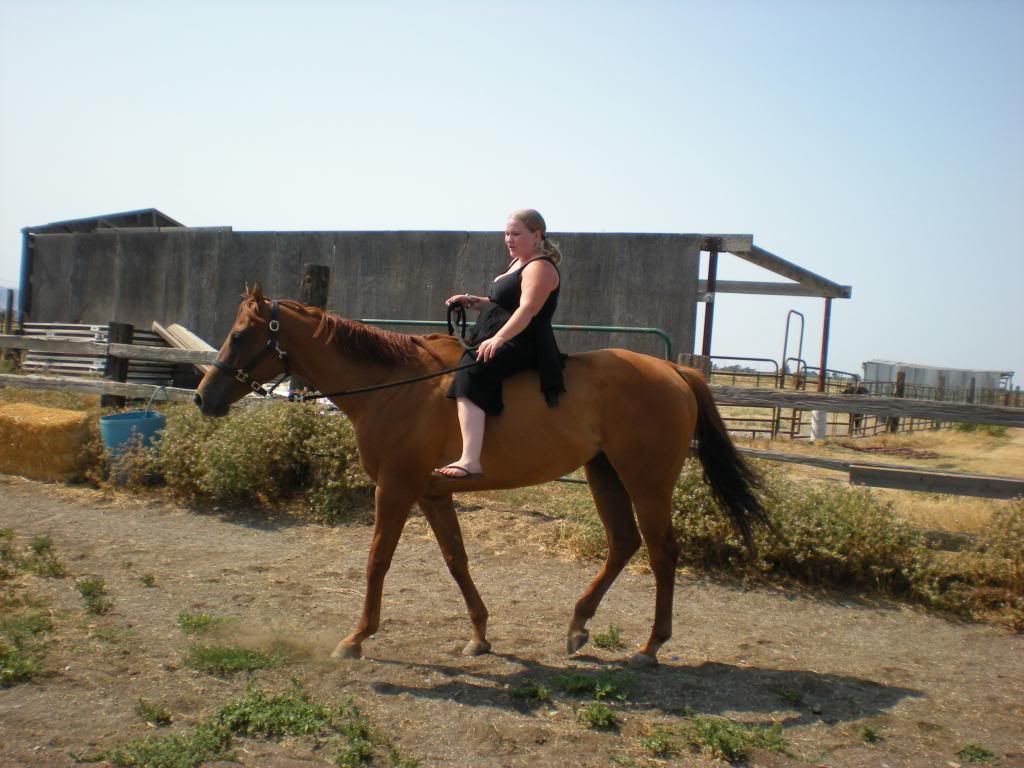 So not only was it his first time bareback, but also his first time in the new arena. But I also successfully rode him in a halter with no reins. Now I already got the lecture about how stupid this was, and with no helmet non the less. So no need to comment about that.
But then I decided to see how he would do on the trail. I had been taking him for hand walks so he had already been where I trail rode him. But I went bareback, in a bosell (which is also new to him). All I can say is that this horse never ceases to amaze me.
PS: I did wear a helmet for the trail ride
---
"Horses are the best medicine for the soul"
!~*~Horses4Healing~*~!
Wonderful horse!!
Reminds me of my OTTB "Buddy" looks like him too.
You and your horse are beautiful!!! Nice photos!
---
🔫 Don't Tread On Me 🐍
,.-~*'¨¯¨'*·~-.¸·,.-~*'¨¯¨'*·~-.¸
beautiful pictures... lucky girl and horse:)
Posted via Mobile Device
Showing
Join Date: Jun 2011
Location: Cariboo, British Columbia
Posts: 11,954
• Horses:
3
Awesome pics, I love to see threads about how a person enjoys their new horse! Wishing you many years of happy trails with him.
Posted via Mobile Device
great pictures :) and what a beautiful horse!!! and amazing how laid back he is! i can see why you love him :) how tall he is? looks like a monstrous boy! mind you my boy is only 14.3hh so sometimes i get bad at guessing LOL
---
Beauty is not diminished by those who refuse to see, hear,feel or in any way sense it. If you refuse to see beauty its you who is weakened.
Thanks guys! And he is 16hh. I look small next to him cuz I'm only 5ft.
---
"Horses are the best medicine for the soul"
!~*~Horses4Healing~*~!
Great photos! great to see you already doing well with your new guy. Looking forwards to new photos.
I had to check out this thread because when I saw the title I thought maybe you stole my horses. ;)

In all seriousness tho, he is a very pretty boy! He looks so mellow!