I know it's a little late..
---
..but I finally got around to taking pictures of Abby with her antlers on. I couldn't before Christmas because my autofocus died and I had to send my camera off for 3 weeks to get fixed. I got it back yesterday so I brought it to the barn tonight.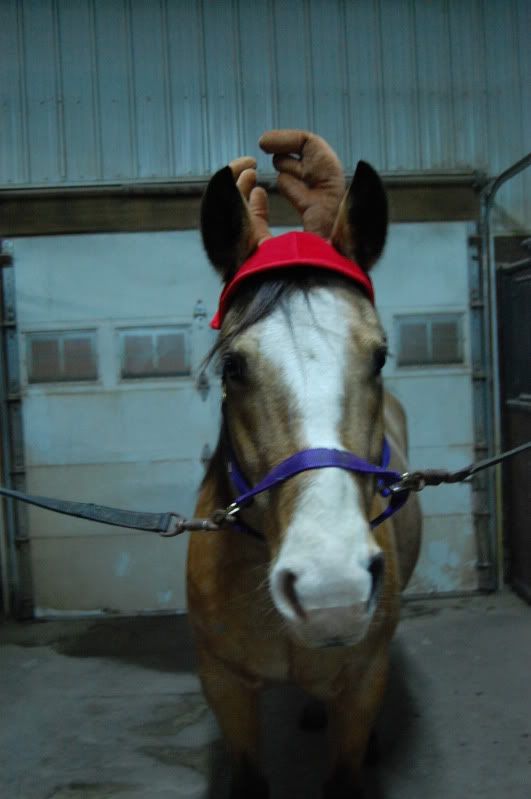 All cute.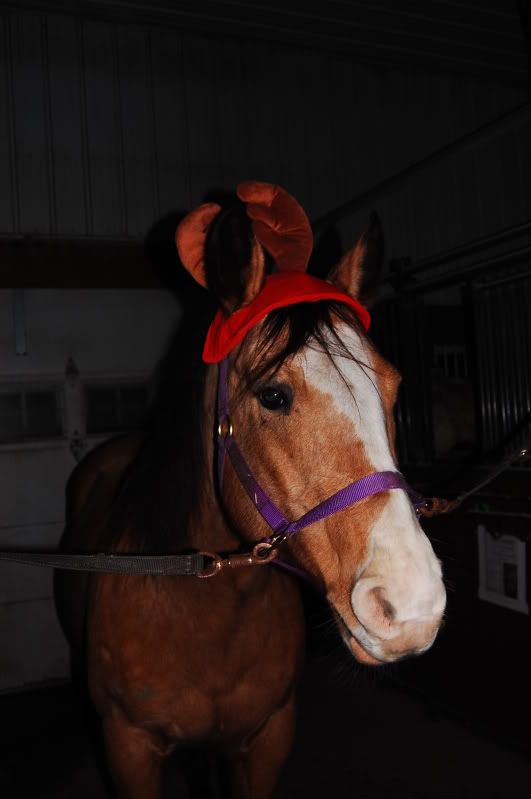 I forgot I had my circular polarizer on, so this ended up really dark. But look at that sweet and innocent face all posed pretty for a picture. Ha. Right.
Overexposed from me messing with settings, but still looking like a mild-mannered animal.
Losing interest and getting annoyed..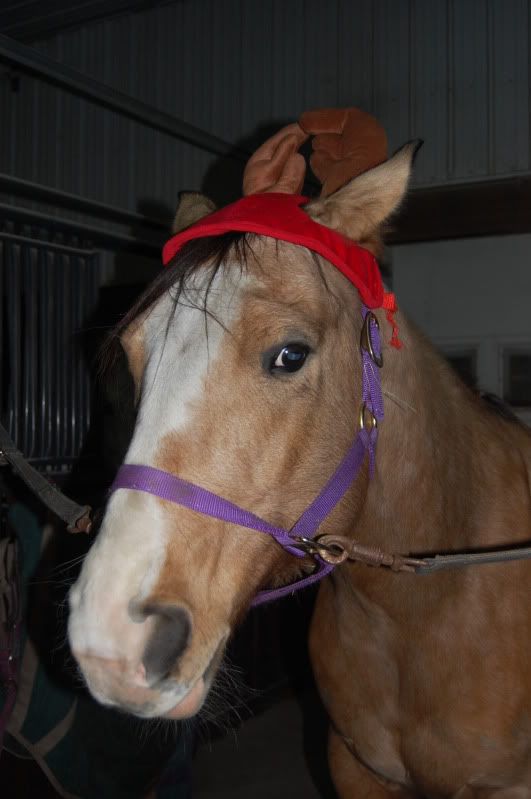 "You are done."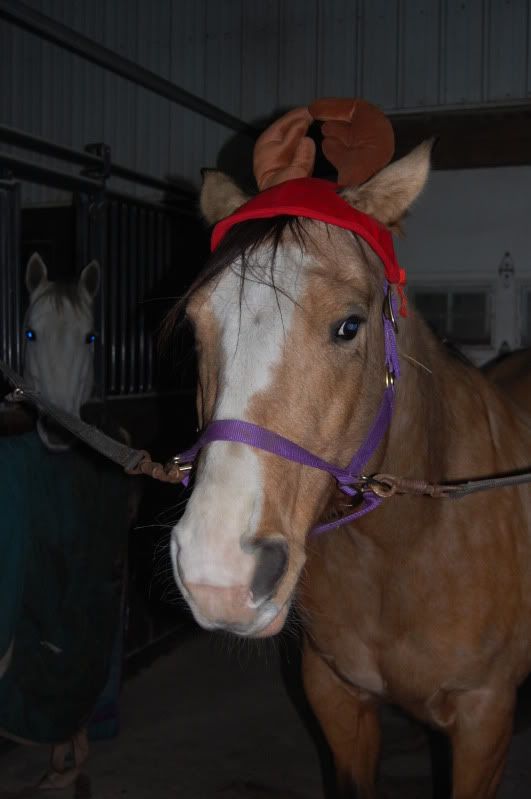 "Srsly. Knock it off. "
Poor Abby lives such a hard life.
---
Last edited by Poseidon; 12-29-2011 at

11:56 PM

.
Showing
Join Date: Jun 2011
Location: Cariboo, British Columbia
Posts: 11,930
• Horses:
3
LOL, she looks right in the Christmas spirit!!!
I'm totes sure that Abby is the cutest angry poneh in the entire world.
---
Fabio - 13 year old Arabian/Lipizzan gelding

~
Rest peacefully, Lacey.

She's such a crabby pants.
And that white horse in the background is all like "Oh hai!! I will love you! Put a hat on MEEEEE, best friend!!!!"
---
Fabio - 13 year old Arabian/Lipizzan gelding

~
Rest peacefully, Lacey.

Bahaha. Her name is Macy. She used to be Abby's bff when they were penned together. She's very "meh" about life.
She is adorable!!!! At least she went along with it for a few pics!! LOL
LOL, love her expressions, from Ho Ho to Humbug in a few short steps
Hehe, too cute! :) May I ask, where did you get the antlers?
Jeffers Equine last winter. I got them after Christmas so they only cost me a couple bucks.

GH, she's extremely expressive with her face. She gave me a dirty look when she saw the antlers in my hands and then had an exasperated look when I was putting them on. Bahaha.