I love how the way the clouds look can just "make" a photo :)
---
I took this picture twop days ago of one of the horses "Micheal" at my barn. i really like it but i have a feeling that if the sky had been clear and blue, it wouldnt have turned out as nice. what do you think?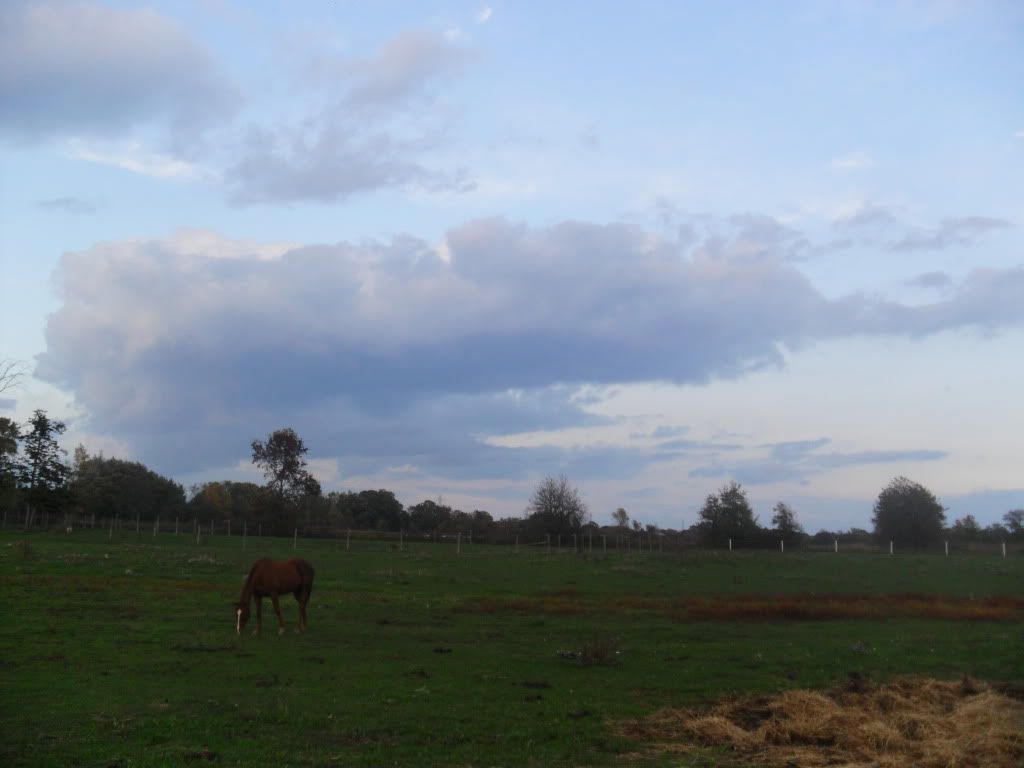 or this one (taken from my cell a few weeks ago)
my horse Cody grazing by the pond beside the arena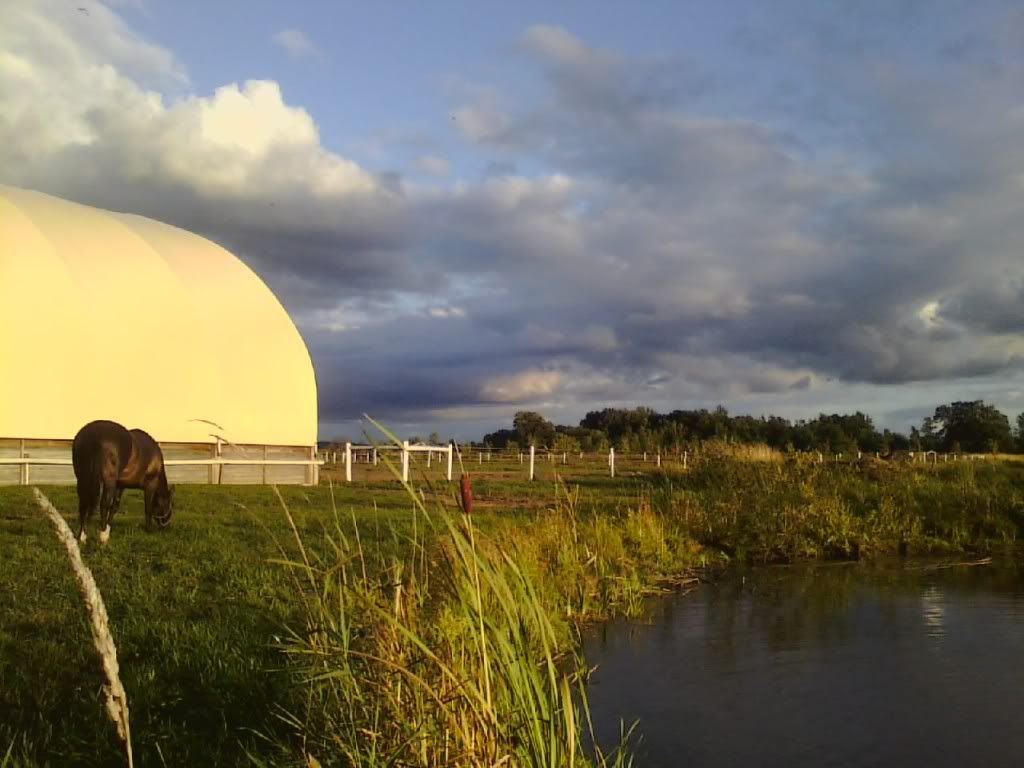 ---
Beauty is not diminished by those who refuse to see, hear,feel or in any way sense it. If you refuse to see beauty its you who is weakened.
I agree. The cloudy days make the colors of the horse's coat and the grass just pop, and the clouds add interest that isn't there in the sunny photos! Great pics!
Great pics!
---
Life is like a camera. Focus on what's important, Capture the good times, Develop from the negatives and if things don't work out, Take another shot.
Love the second one, beautiful lighting
Great pics! For me, I think the clouds, and the sky have a lot to do with it....I dont think it would look as nice without them, IMO....not just in your pics though, in a lot of pics.

I love both pics though!!! Great job!!