I love this picture
---
The other day I was grooming my horse and my daughter was hanging out with me. My wife caught these pics and they are great.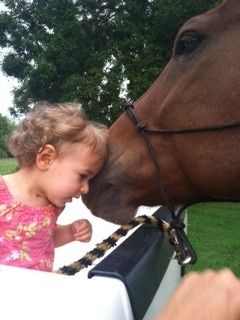 and my favorite
Awww. So cute. The horse looks like a saint.
Posted via Mobile Device
Showing
Join Date: Jun 2011
Location: Cariboo, British Columbia
Posts: 11,777
• Horses:
3
I like that picture too, very cute!
Those pics are great! Those two are adorable!!
Very cute! Love these pics :)
...and another little girl discovers the love of horses :)
Great pics!