I roached it!
---
I broke the cardinal arab rule of "never cut the mane" and roached Lacey's mane! I've been wanting to do that for the last forever but I've never been able to convince myself to do it. Well, today I did it!
Her mane was having issues anyway, it was really uneven and the top half was super thick while the bottom was really thin.
I was pretty sure she'd look good but I think she surpassed how good I figured she'd look! Her neck is definitely the kind that was made for roaching.
Hecks to the yeah.
Before brushing it or anything:
after brushing:
See? It just wasn't so attractive.
After!
(she's holding her neck weird...)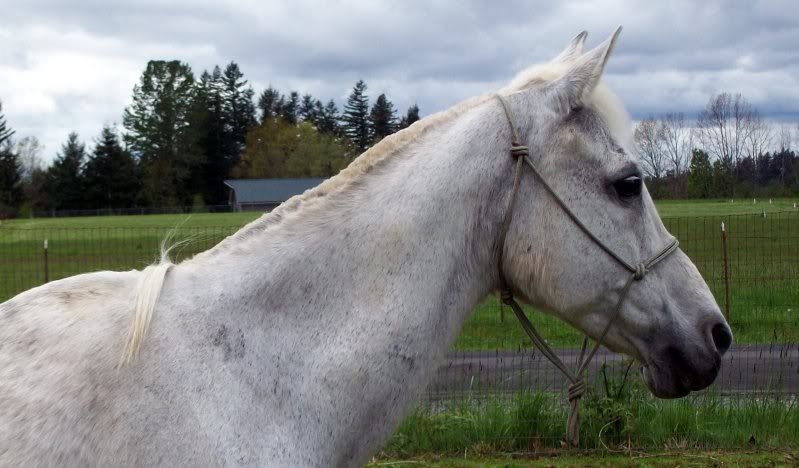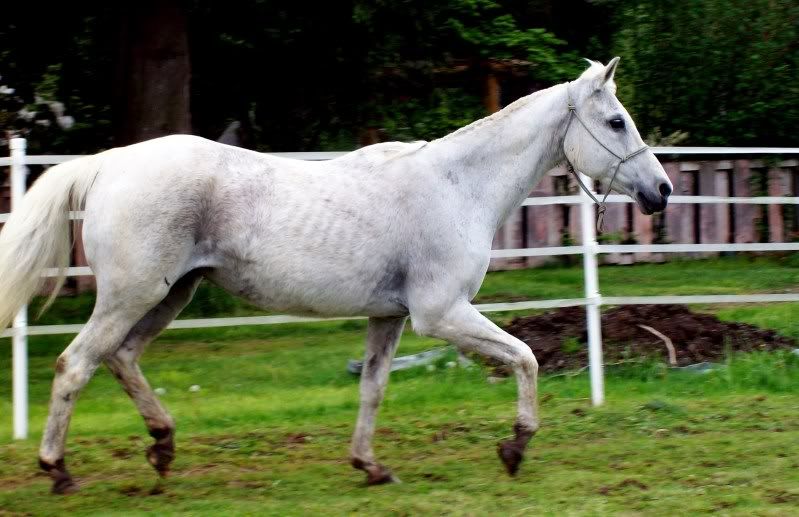 (I left an "oh shoot" handle down by her withers for when I'm riding bareback, hahaha)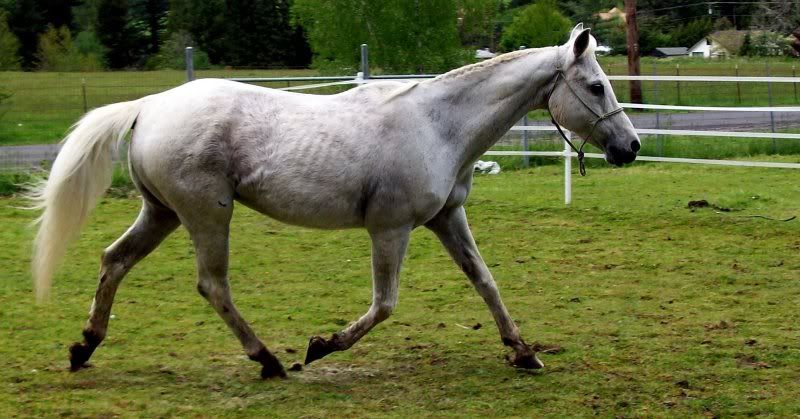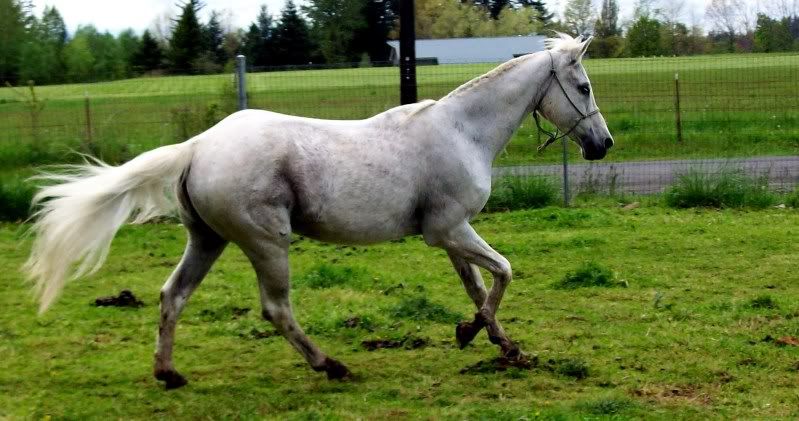 Doesn't she look good? I think it really enhances the minimal arch she has in her neck.
---
Fabio - 13 year old Arabian/Lipizzan gelding

~
Rest peacefully, Lacey.

She really looks good! You did a great job on her mane and it does enhance the arch in her neck. I love it! Great Job!!
---
Fleur De Lys <3
She looks pretty darn good, especially considering her age. I have to agree that her mane before looked a little dinky. LOL.
Rules, schmules, she looks great! I'm proud of you for taking the leap. Now just wait until it grows out a little and she gots a mohawk! =D
---
"Great spirits have always encountered violent opposition from mediocre minds."

I LOVE it! She is such a pretty girl!
Arab rule breaker!! I shall report you to the Arabian Association Rule Breakers Club.
LOL!
I think Lacey is going to look freakin' adorable no matter what you do to her.
Looks good! Once I get tired of Zeus' long mane I'm gonna do the same.
Probably won't be until it becomes a nuisance because he has a nice thick mane and I'm excited to see how long it'll get.
I love Lacy, she's so adorable!
---
I give myself very good advice, But I very seldom follow it
Pfft, Arabs look awesome with roached manes - I roached Wildey's all the tme and he looked awesome :]

She's such a spunky girl.
---
Thanks everyone!
Hopefully, the people at my barn won't tease me toooo much because she looks way better with a roached mane. They seem to think it's funny that I dote on her and mess around with her so much, but hey, she deserves it!
I kinda feel like she looks younger without all that hair... I dunno, but looking at my various other pictures of her having a mane, she just kinda looked older to me. Whatever, maybe I'm on crack. Just kiddin' about the crack part. Haha
Quote:
Arab rule breaker!! I shall report you to the Arabian Association Rule Breakers Club.
LOL!
Oh noes! I'm so scared!
Wild_Spot- Yknow what? As I was cutting it, I was definitely helping myself not over think the weight of what I was doing by saying "Wildey has his mane roached and he's an Arab and he looks good!"
He gave me confidence!
Riccilove- I can't wait for it to be a little mowhawk either! Or when it gets be be a few inches long and all fluffy? Oh man, she is gonna look SO cute! I don't even know how I'll be able to leave her at night. On the plus side, I'll be spending basically every waking moment with her so I'll be able to pinch her little cheeks as much as possible. haha
Smrobs- LOL! I know what you mean! It was just awkward looking. And next to impossible to braid which was my main reason for keeping it long.
Gillian- Zues would probably look SO cute with a roached mane! I can just imagine him looking like "the nerdy kid" with a little mowhawk. Too hilarious! But he also looks good with a long one, so many choices! haha
---
Fabio - 13 year old Arabian/Lipizzan gelding

~
Rest peacefully, Lacey.