I said SMILE for the camera.........
---
I let DD jump on board for a little bareback riding in the snow today (I remember that was one of my favorite things when I was the kid) - and caught this great pose by Aero: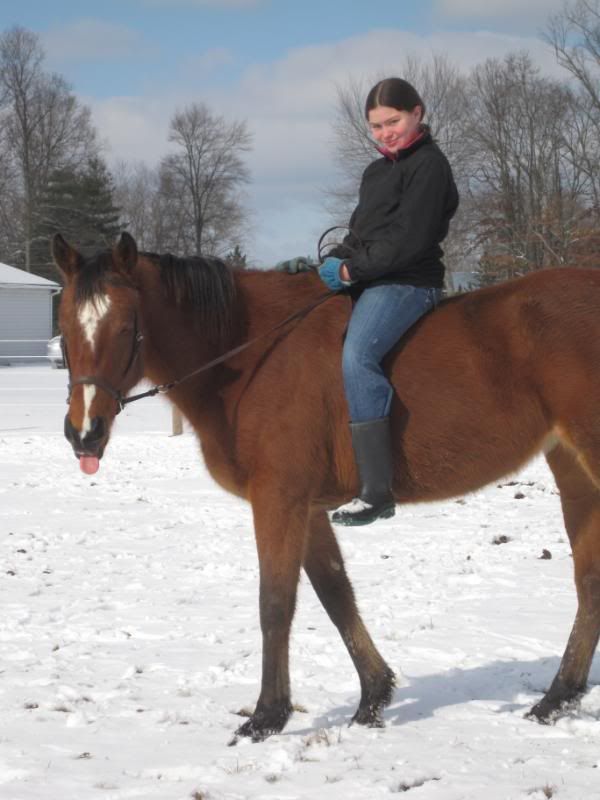 These are the best kind of pictures! So Cute! It looks like it was a fun afternoon in the snow!
That's adorable! And hilarious. Heeheehee
---
Fabio - 13 year old Arabian/Lipizzan gelding

~
Rest peacefully, Lacey.

Hehe that is so cute! Beautiful/funny picture!
---
RIP Minnie, 1981-January 15, 2010
RIP Maggie Mae I miss you
lol..love the title of your thread, it made me giggle. Great picture!
Hahaha adorable picture!
---
passion is when you put more energy into something than is required to do it. it is more than just enthusiasm or excitement, passion is ambition that is materialized into action to put as much heart, mind, body and soul into something as is possible. // <3 starlite - dream - lady - georgia
Similar Threads
Thread
Thread Starter
Forum
Replies
Last Post
Smile, Artie :D

equiniphile

Horse Pictures

5

08-30-2009

09:19 PM

Need a smile? Cute *pic

Sliding4ever

General Off Topic Discussion

11

06-23-2009

12:45 PM

SMILE!

whitetrashwarmblood

Horse Pictures

16

09-03-2008

05:26 AM