I swear he was clean just a second ago!
---
This is too funny not to share with you guys!
After my ride yesterday I rinsed Ollie off cause its just so hot out this week and then turned him back out and put his halter on the hook and looked back at him to see this...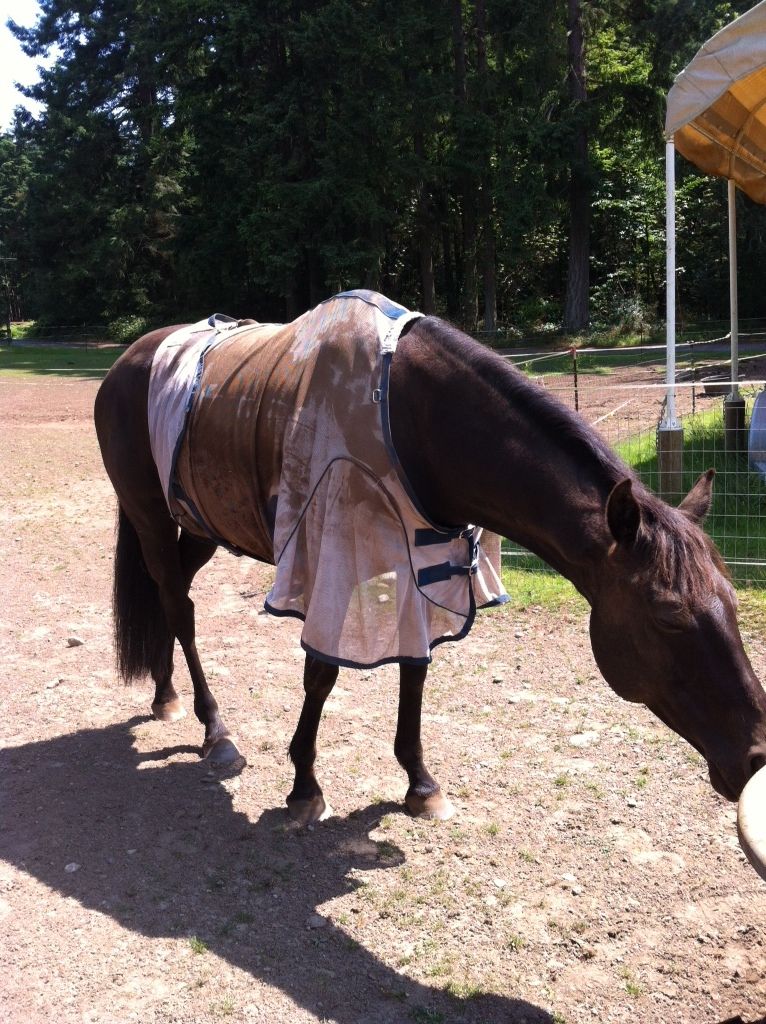 I couldn't stop laughing!
Just like a horse ;D
Posted via Mobile Device
You went & put a pink sheet on him, for pete's sake, what's a guy to do? In Ollie's case, he made it brown, lol!
That's not pink..it was originally white and blue. Lol I'd never put pink on him! Lol
Well it's brown now, lol!
LOL ahahaha

"Hey mom, I know this is supposed to be white but the sun makes it look pink and I know if my pasture mates see me I'm going to be laughed at. I'm a BIG BOY.. big boys don't rock pink. So now it's brown. Deal with it"

:P
---
"Strength is the ability to use a muscle without tension"

I should've took a pic of Scotty after I hosed him down & put him away. He rolled a dozen times & then came to get his token nibbles....he didn't look like no Paint I tell ya! All brown except around his eyes, at least these horses are comfy, let them roll.