yes I do too
I love his face

he looks so gentle
I would love an Arab gelding some day
---
Country Woman


He is a sweet boy :) very gentle, although he is very aware of his job when it comes time to breed and tease mares.

He is so much fun to ride as well!

Kristine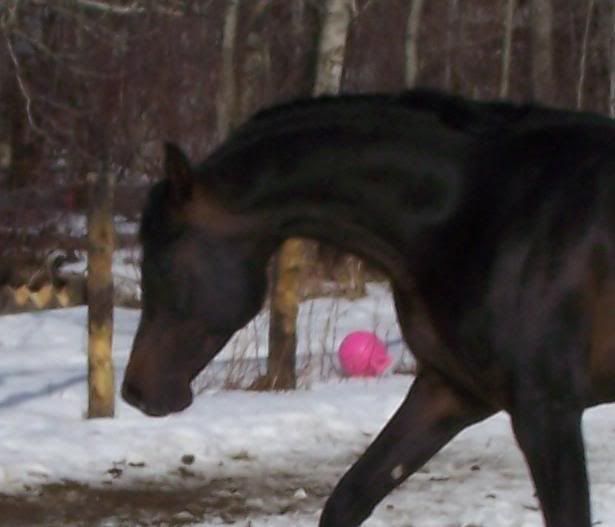 :)
Too bad this one is so out of focus
K
I'm horrible at photo's too!
He is looking fabulous. :)
Do you plan on showing this coming year?
Not sure yet

might show one of his kids :) I showed pretty heavy for a lot of years, have been enjoying the time off of showing, also with running two barns it's gets pretty busy during breeding season. but, never say never :)

I will be doing quite a bit of riding this year on him though :)

Kristine
Gorgeous boy :). I really love all the photos in your second post.
Very elegant. I love his stride.
---
So in lies the madness, the pursuit of the impossible in the face of the complete assurance that you will fail, and yet still you chase.
I love him, he makes me smile everyday!

Kristine
I love those pictures of the Arab stallion
---
Country Woman


Hes so purty :P
---
Cross Country- The act of hurling yourself and your equine partner at a stationary object with poise and grace while attempting to survive...