I wanna see your horse!
---
im bored. im REALLY bored.
Im interested to see your horses, add pictures? <3
Heres my main girls;
Ok sure I like your girls very cute! Mine in order are Apache, Sammy and Pepper. Two geldings and a mare (Pepper being the mare)
---
My two horse Apache and Sammy are my world
along with our dogs Patch and Bear.
But I will always love you Jimmy R.I.P
Big Bay - Sophie
Big Chestnut - Maverick
Little Chestnut - Blokie
---
Noble House Hot Gossip
*17.01.2010**Warmblood Arabian**5YO*
Here's my favorite pair:
Baby Girl, tacked up and ready to ride.
And Rascal, hanging out and looking cool.
Hey, apachewhitesox I see you have an Emirates Park horse
Ok here's my ponies that I have with me in the Northern Territory of Australia. I have a few others but they're down in south east Australia, no plans to bring them up here at the moment as we can't get a vet out here for 5 months of the year and I just couldn't do it to them. Very hard environment for horses.
Kenoath - 16.1hh 10 year old Thoroughbred Gelding.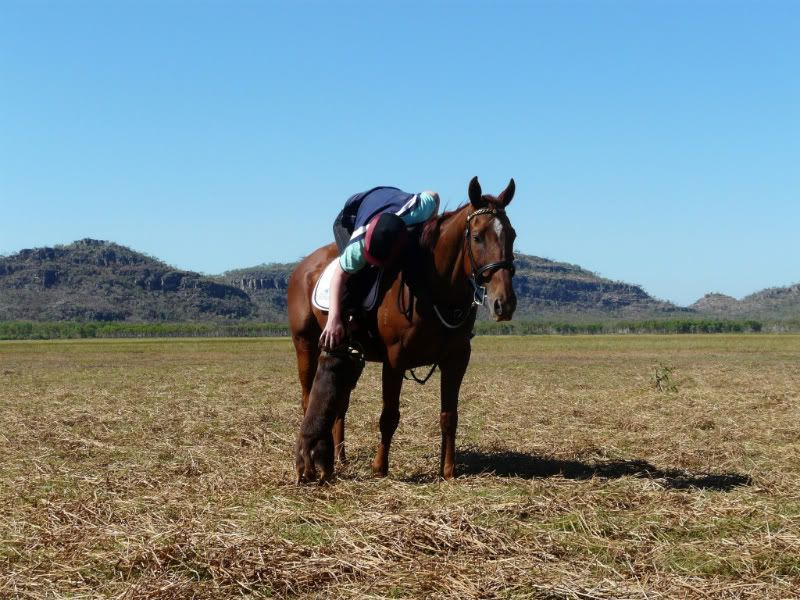 And Snorty Pony - 14.1hh 4 year old barely handled project pony I'm leasing. She's station bred (aka tough as nails and a bit feral) out of an Australian Stock Horse mare and by a QH x Arab stallion. She's been ridden a few times but I'm slowly having to restart her in cos there's no way known I'm getting on her while she's still bug eyed and nervy!
in the yards at the station.
Out on the flood plains one arvo for a graze.
This is Rodeo, he is a 16 month old Paint/TB cross. I got him when he was 10months old, and I couldnt be any happier with the decision I made with purchasing him!!!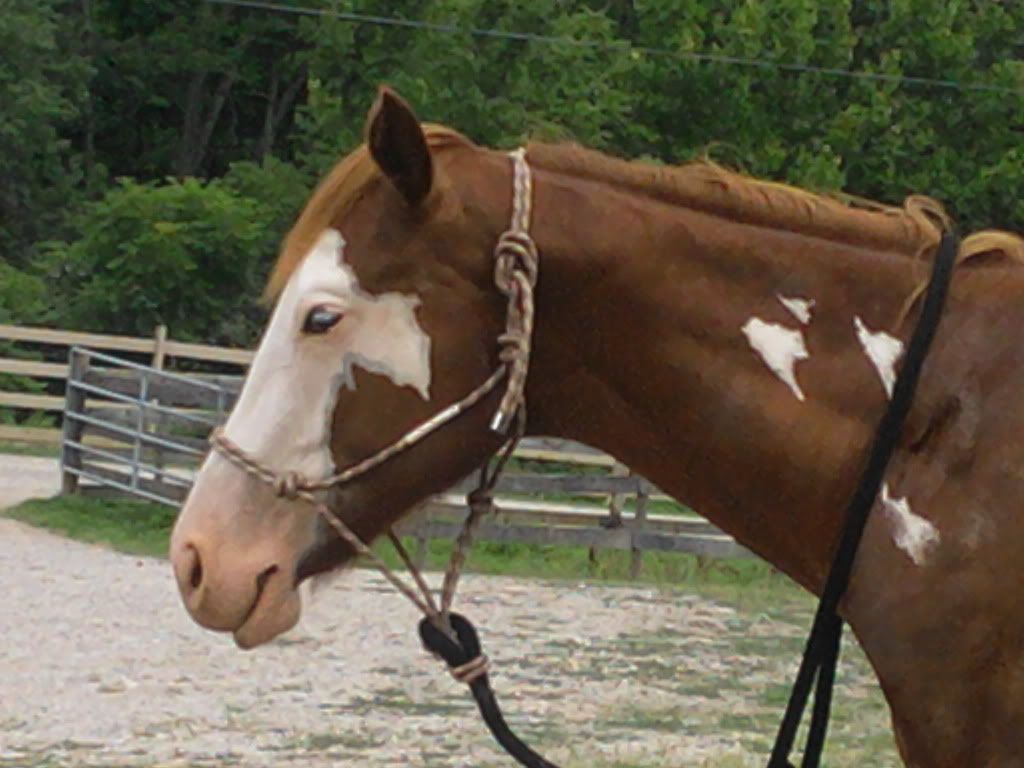 The buckskin is my Satin, part Arab yearling filly (horses' birthday here is August 1, she was a Dec 2010 foal, so she is officially a yearling now). She should hopefully mature into a lovely eventer/showjumper but if not I might dabble in polo or polocrosse with her, because she is a pushy little thing and if she wants something out of the way she'll shove it with her shoulders so she's sure got the temperament for it.

The bay is Monty, 16yo Anglo Arab gelding. He is an eventer/showjumper/show hack/dressage horse (real English allrounder in other words). Excuse my position. That saddle really didn't do much for it - I don't ride in it any more because it's not the right saddle for either of us.
Here are my boys: Cooper (paint gelding) and Aidan (Connemara gelding)
Hugo - 16.1hh TB gelding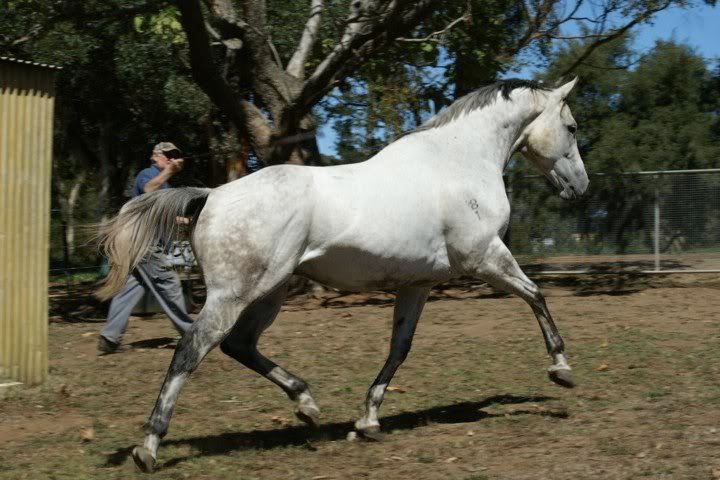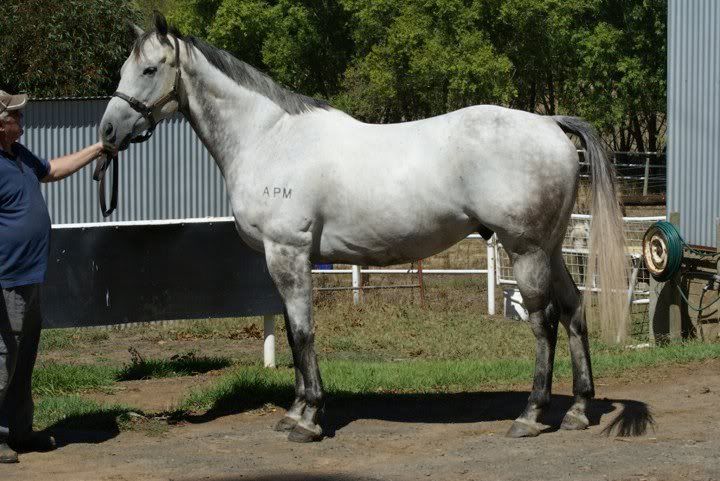 Billy - weanling hannoverian x tb colt by Fishermans Friend out of an elite classified tb mare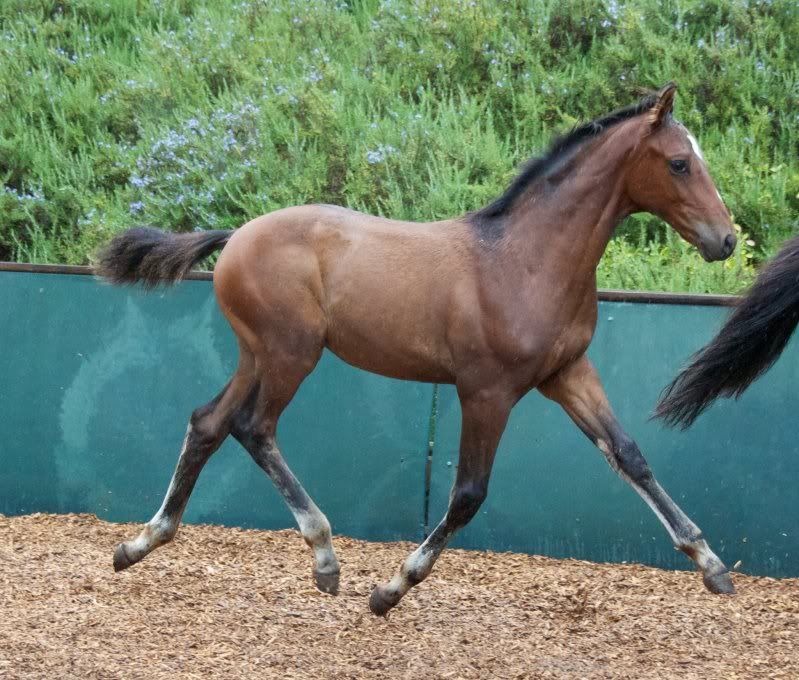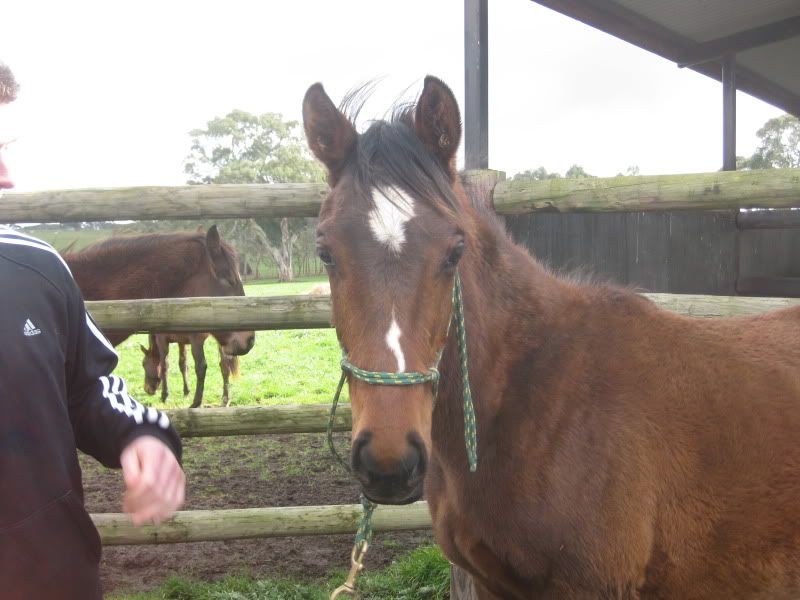 This is my girl Sable, she is an all natural 3 yr old Tennessee Walking Horse :)