I guess I'll post my favorite photos of my Babies
I say favorite photos because I tend to overload the forum with pictures if I don't stick to my favorites xD
My First Horse, First Love, Sweetheart. She is a 9-year old (16 March 2002) Quarter Horse x (Tennessee Walking Horse x Morgan) Mare. Saved her from an old family friend whom was neglecting her(the other horses were well-cared for :/) Saved her June 2004. I was the only one whom could touch her at the time of sale because I was the only one she knew whom was nice to her EVERY time we were in contact. I love her to PIECES, even when she is stubborn xD I trained her and she trained me
Think she's posing in this? Taken the day after her birthday.
Her and I in 2010
Ok, Silly story on this one. Candy (Owner of the stable) was loading hay into here. She had hay in the trough off to the side and Candy came around and saw her. She didn't want to startle her so she whispered to her "You're not supposed to be up here." So she turned around and stepped down like it was 2 inches off the ground xD it's 2 feet.
My next horse is our Old Gelding. He turned 20-years old in May this year. He is a Half-Arabian and I wish I knew the secret to his hair growth xD lol
2010
2011
2009
Then I got Trader, My little handsome Miniature Stallion
2011
And then I got *Pawnee, My American Bashkir Curly filly. Bought her November 2010. She'll be 2 on August 30th. She is Smokey Black in color
Day she arrived 13 November 2010
In her Winter "Curls" (Didn't get cold enough her in this part of Texas for her to get much)
Day After Christmas 2010
January 2011
May 2011
She accepted all the tack very easily. Thought it would take longer than a day to get her accustomed to the tack xD
July 2011
Ok, I probably overloaded still, but not near as much as I could have xD lol
---
Life is like a camera. Focus on what's important, Capture the good times, Develop from the negatives and if things don't work out, Take another shot.
Here's my lovely companion. Kaliif - 3.5 year old gelding.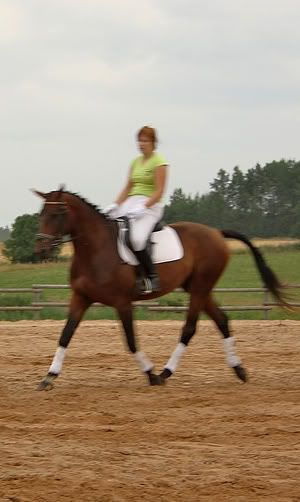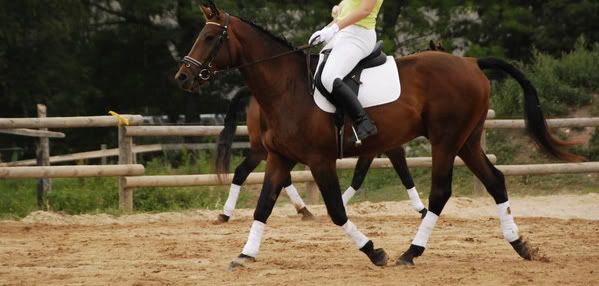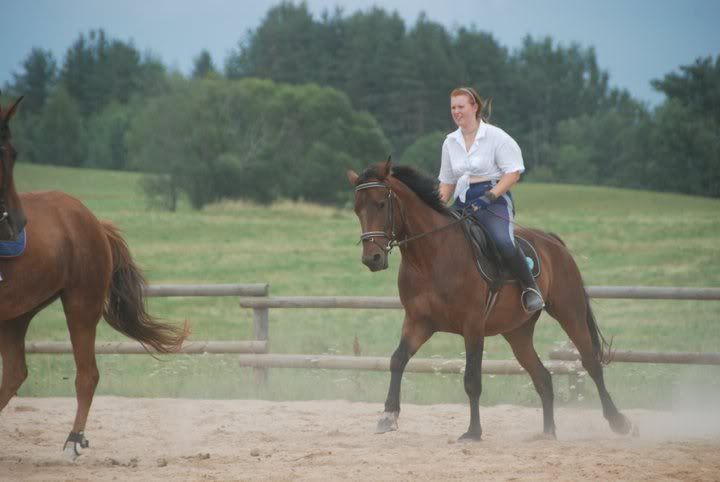 this is my mare Jubee basically a mutt paint :] believe shes from 10-12
---
just a small town girl with a big town dream :]
Quote:
Hey, apachewhitesox I see you have an Emirates Park horse
Yeah I have had a lot of people see him lately and make that comment. I looked it up but I didn't know the place was that well known
. They always say he must have good breeding. Then I stand there with a dumb look on my face and go well I don't know off the top of my head. My old instructor lost his papers so now you have to look it up on the internet to see. I know there is fair bit of the american horses in there something dancer somewhere lol I don't know.
Quote:
Originally Posted by
MHFoundation Quarters
View Post
He is so handsome I wish I could see him in person.
---
My two horse Apache and Sammy are my world
along with our dogs Patch and Bear.
But I will always love you Jimmy R.I.P
apachewhitesox: awe, Theyre so beautiful, i love Pepper especially :)
thanks everyone loves pepper
---
My two horse Apache and Sammy are my world
along with our dogs Patch and Bear.
But I will always love you Jimmy R.I.P
brighteyes; theyre Cute :)