I'd love to share some pics of my APHA mare Lollipop
---
I've posted about her in some threads, but haven't done a picture share yet. Lolli is a 5 yo APHA tobiano paint mare. Her little wheels are always turning and she's quite fond of my 5 yo daughter, Reagan, because she knows she is giving with the treats.
I like her expressive eyes in the above pic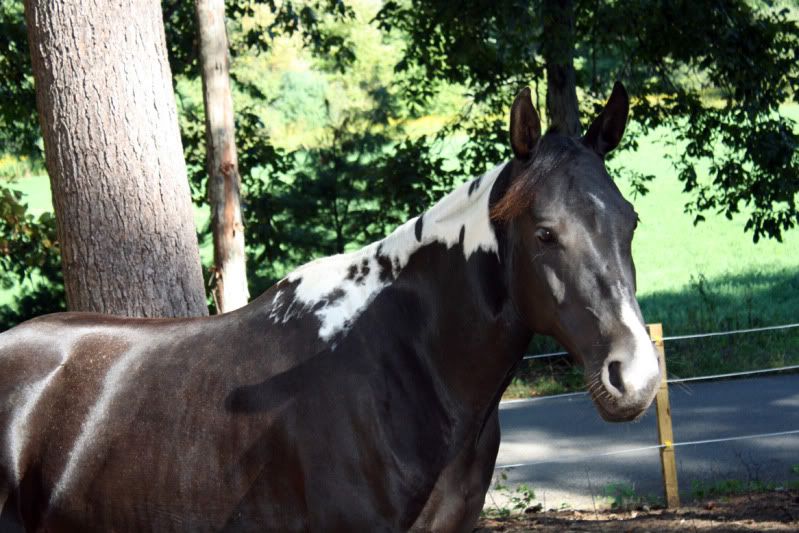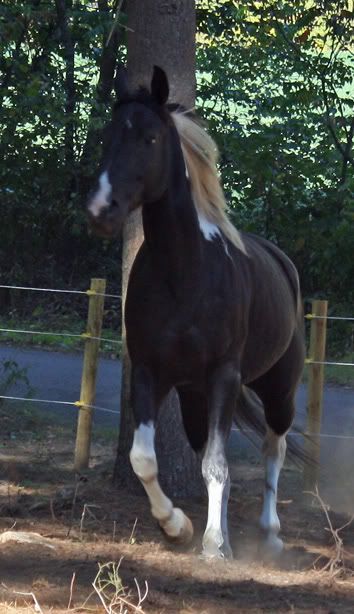 This would have been a cute pic if it had been in focus!
trot, trot, trot
I like this one, even though she's resting her leg in it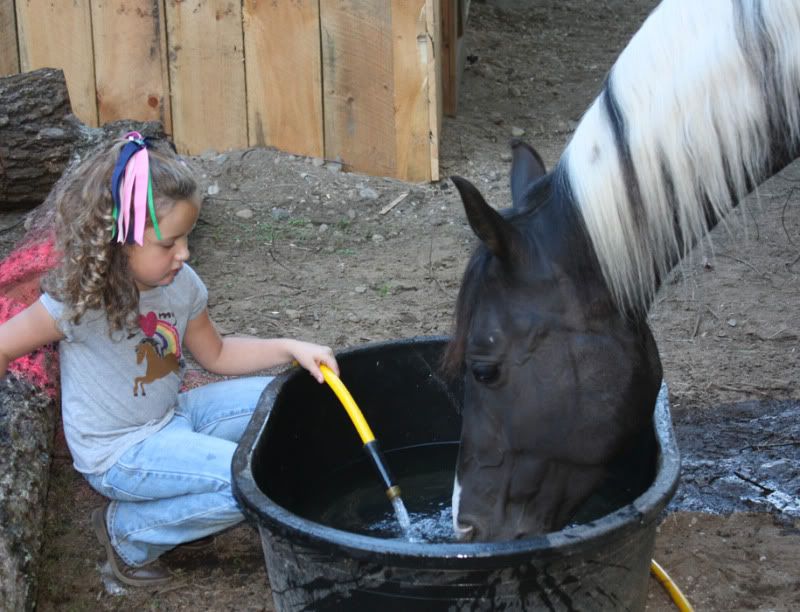 Thanks for looking! :)
---
Nicole
Green Broke
Join Date: Mar 2009
Location: Kansas in the summer, Kentucky most of the time
Posts: 3,028
• Horses:
3
what a GORGEOUS horse! Wow!

If she ever goes missing, she is most definitely NOT with me...
---
Look like a SUPERSTAR, Ride like a FOUR STAR, Win like a ROCKSTAR
Eventers: Making BAD Dressage look GOOD!
She's a beauty. Your daughter is cute. Where did you find that shirt? I want one : )
Wow, she is cute. I'm not a big fan of black and white paints, but your girl there is a beauty. You should post some confo shots some time. :)
Oh wow she is such a looker! Her markings are so unique, just beautiful!
---
-Horse racing is my passion-
Athena:15y Palomino QH & Shirley's Brittney:8y Bay OTTB
Started
Join Date: Sep 2009
Location: Port Orchard Washington State
Posts: 1,870
• Horses:
3
She's beautiful! I love the spots
---
When life gives you lemons....chuck em at whoever is giving them to you!
I don't want lemons! I want cookies!
She is beautiful! She reminds me of my boy with her unique blaze (sorry to hijack
)
*Be still my heart!* She is BEAUTIFUL!
---
*Dreams are within reach, you just have to go that extra mile to catch them*