If you give a major a cookie...
---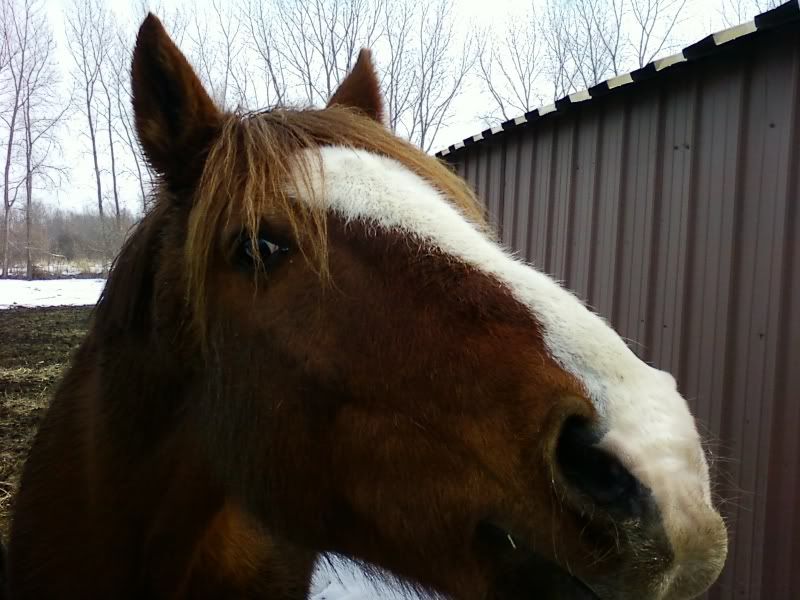 Major wants a cookie...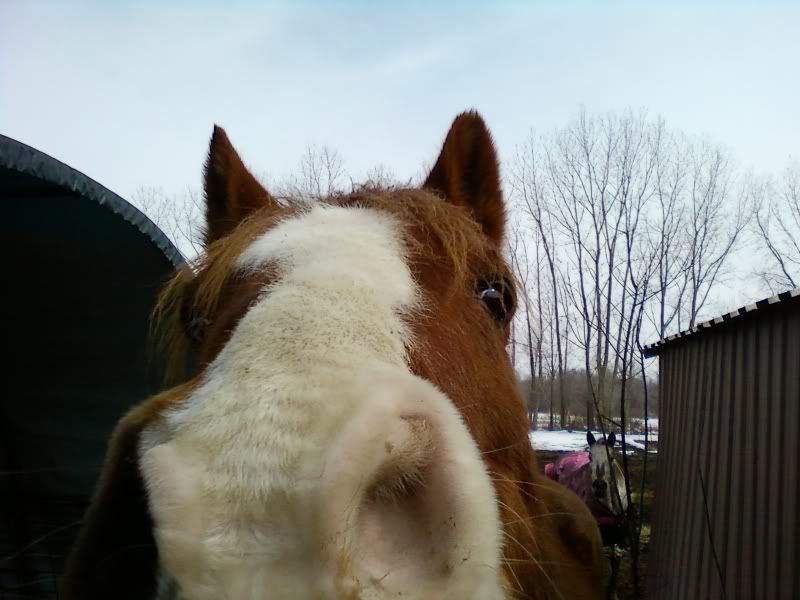 And if you give a Major a cookie...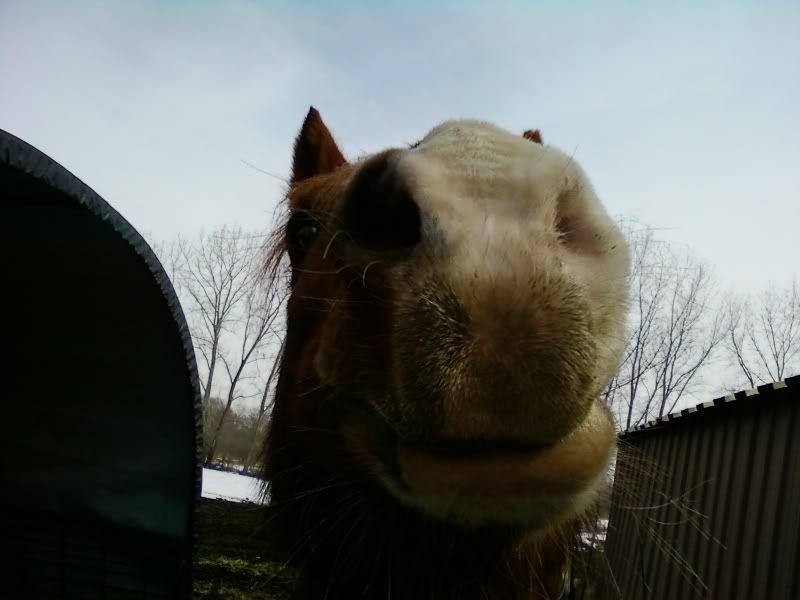 He is going to want more than one!
---
RH Queen O Anywhere "Sydney"
2009 Sugarbush draft
lol! Cute!! And I know that book, lol. I read it when I was little :)
He is fuzzy and covered from head to toe in mud! But I forgot my muck boots and he would not come up to the gate, but finally came up to the fence when I was getting ready to leave, go figure.
---
RH Queen O Anywhere "Sydney"
2009 Sugarbush draft
Hahaha, love the pics! I've got a couple like that of my filly, make me laugh all the time! I hate mud - prepared early though and already have her tail braided up for spring. There are no bugs and I redo it once a week - totally saves her tail. Was there nobody with boots around to help catch him for you? Better luck next time! LOL
---
Never ride faster than your guardian angel can fly