I'm a mummy :D
---
I couldn't help myself _ I've been intending on buying a youngster for some time now, and thought I'd go and have a look at a few local studs to see what's available in this state, and for what sort of prices. I was expecting to have to go interstate to buy for the quality of horse I wanted for my budget.
First stud I looked at and I fell in love!! This weanling exactly fits my criteria... so I've had a think about it, made a cheeky offer and got it accepted - so now I'm a mum!!
Introducing "RL Forrester"
Sire: Fisherman's Friend (imp)
Dam: Emerald Lass xx
- that makes him a hannoverian x thoroughbred
Once he matures, he'll be my next dressage horse!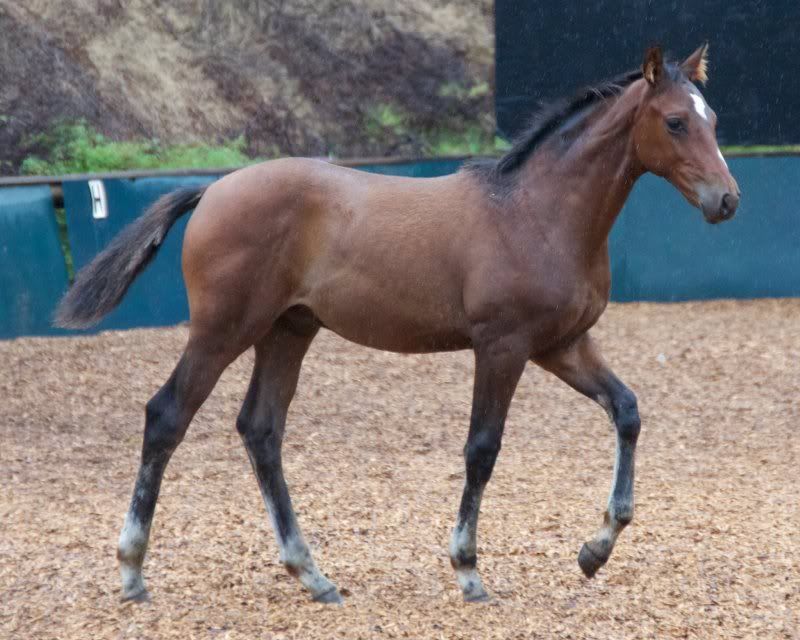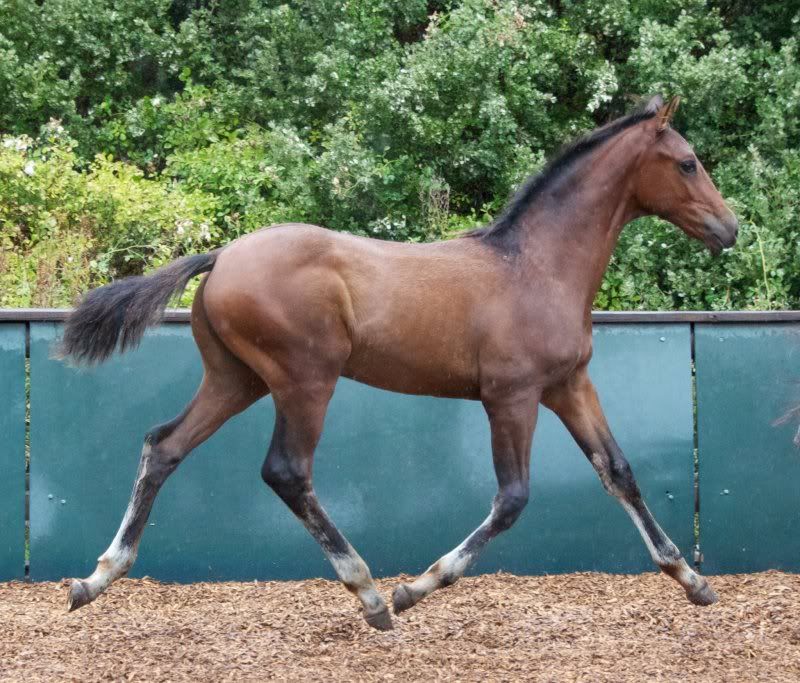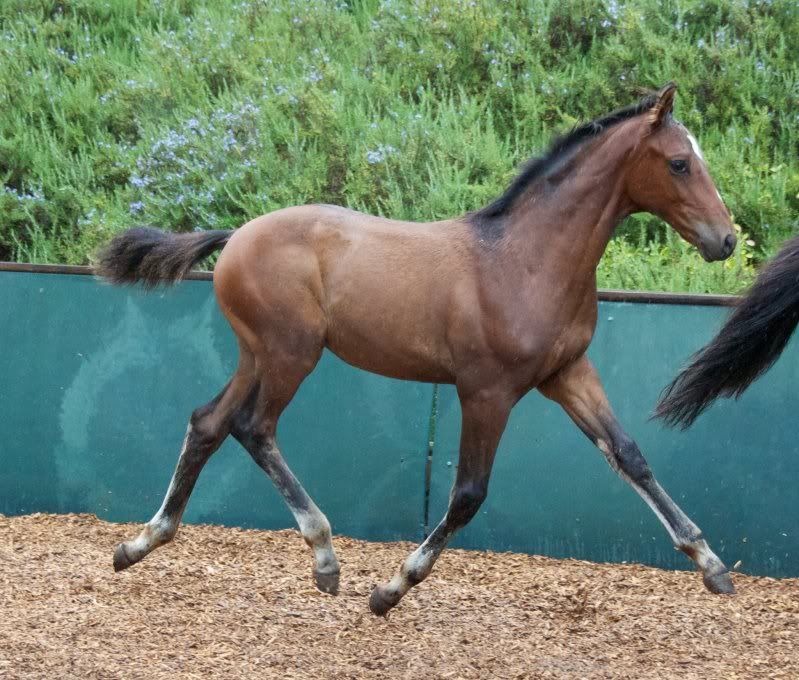 ---
Last edited by Kayty; 03-23-2013 at

07:38 PM

.
Congrats he looks like a gorgeous little boy. I am excited to see how he progresses with you!!
---
My two horse Apache and Sammy are my world
along with our dogs Patch and Bear.
But I will always love you Jimmy R.I.P
Congarts!! what an adorable wee one
He's lovely, Kayty!
---
Flirt-Hugo-Phoenix-Romance-Fanta-Nippa-Shiloh

Trojan 09.11.02 - 26.10.10 // Kody 01.09.89-25.06.12 // Rex 05.11.95-21.12.12

Lovely Kayty! Are you sure you bought a horse though? He seems to be flying.
---
All horses deserve, at least once in their lives, to be loved by a little girl.
Video of him at 3 months on his hannoverian classification day


Thanks guys, I'm pretty taken by him. I'll hopefully get some up to date photo's in the next couple of weeks, he's 8 months at the moment and being the middle of a very wet and cold winter here, he looks like a shrunken down mammoth with all of that fluff!
wow! he's beautiful! congratulations!
---
No whisper of lover, no trilling of bird, can stir me as hooves of horses have stirred.
Wit beyond measure is man's greatest treasure!
Oh my, that will be one good looking horse
---
-Kelsey
Horseless currently. Hoping someday that will change.
Started
Join Date: Mar 2009
Location: Middle-of-Nowhere, Illinois
Posts: 2,225
• Horses:
1
What a beauty! He'll make a wonderful dressage horse.
---
"A musician must make music, an artist must paint, a poet must write, if he is ultimately to be at peace with himself.
What a man can be, he must be." Abraham Maslow, 1968

Green Broke
Join Date: May 2009
Location: Winnipeg, Manitoba, Canada
Posts: 4,510
• Horses:
2
Holy moses that is one jaw dropping heckuva breathtaking colt! Huge congrats, he looks like he couldn't possibly be anything BUT stunning as an adult!
---
Quote:
I hope God tells her to smash her computer with a sledgehammer.