i'm new, here's my horsie!
---
Hello fellow horse people! I am new to the site and thought I'd put some pics of my horse on here. She is a 20 year old shire that I bought three or so months ago. I bought her from a bad situation from a lady who had way too many mouths to feed and not enough money, room or love. She was severly underweight when I got her and had some trust issues, but now she's gaining weight very nicely and has a lot of trust in me now. click on the last one, its a video. for some reason, a bunch of my pics got deleted on photobucket, so i'll have to get some new ones that are more updated to show ya
first day I had her
her in october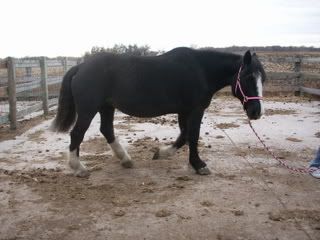 going for a run in the snow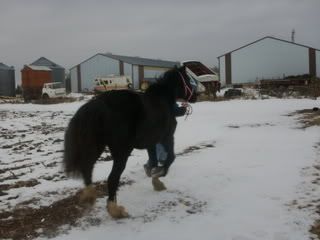 she's cute! Great job of rescueing her! :P
Thats so cool! I am glad you rescued her!
its great that you saved her x) shes lovely