Introducing Dyllon
---
Only 10 days late, but here's my parents new horse! He's a 17.1 hh warmblood cross, 14 years old. He was a four foot jumper at one point, and he was a WT lesson horse before coming to my trainer's barn to see if she wanted him as a lesson horse (or if she could sell him). My parents really liked him, so they got him! They say his flat work is pretty bad, but he's a very honest jumper and just loves it.
Enough rambling, here's some pictures!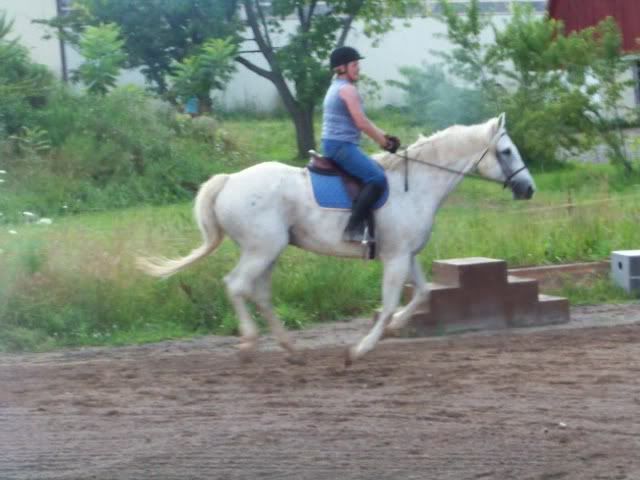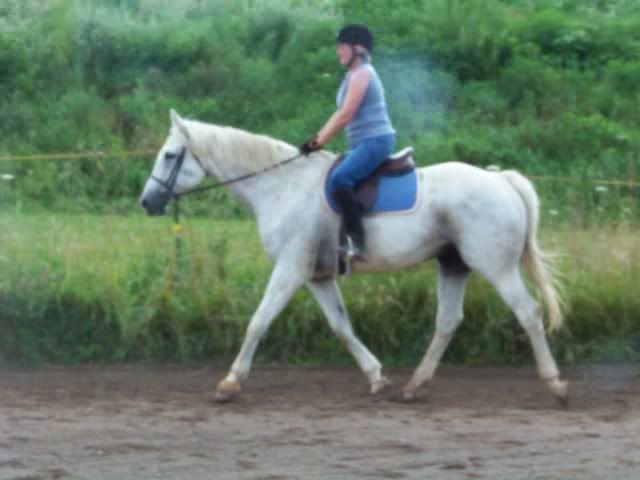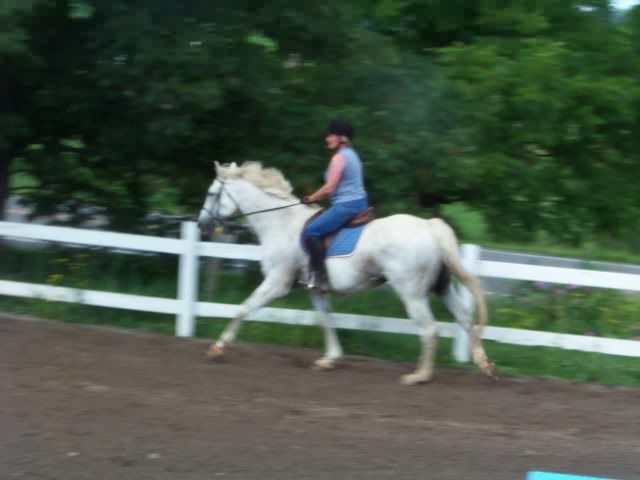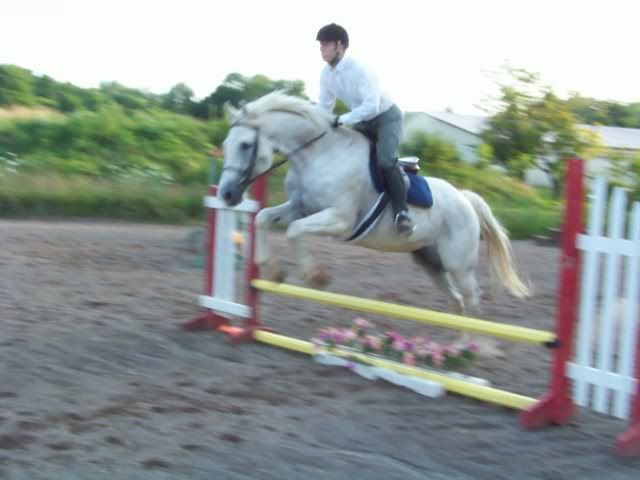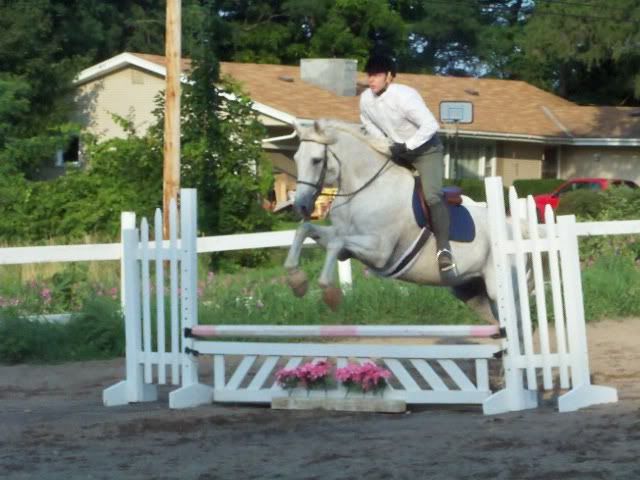 Aw what a pretty dude! I love greys. Why'd he stop jumping?
Congratulations to your family for their new addition. He is beautiful!

I have a gelding who is far from that tall...but your handsome fellow reminds me of my handsome dude!
---
A dog looks up to a man, a cat looks down on a man, but a patient horse looks a man in the eye and sees him as an equal.
Kathyryn, I'm not sure. He's completely healthy, I think he was just good for lessons so they used him for lessons. He loves to jump though
Green Broke
Join Date: Apr 2009
Location: Queensland, Australia.
Posts: 4,488
• Horses:
1
What a sweety!

He is stunning
---
Sir Success. Eventer.
2000 - 2013,

ohh, he is gorgeus!! keep up with the flatwork and jumping
---
There is one principle that should never be abandoned, namely, that the rider must first learn to control himself before he can control his horse. This is the basic, most important principle to be preserved in equitation - Alois Podhajsky
He is gorgeous!
---
Left to love horses from afar