Introducing Four Seasons
---
Four Seasons aka Four is a 3 year old KWPN stallion. I bred im out of my flea bitten grey mare, who sadly had to be put to sleep in March
. I ridden him three times so far and he really tries his heart out!
Four's daddy is Vivaldi (Sire: Krack C, Damsire: Jazz). A pic for y'all
This is Four's beautiful mummy, Ruby.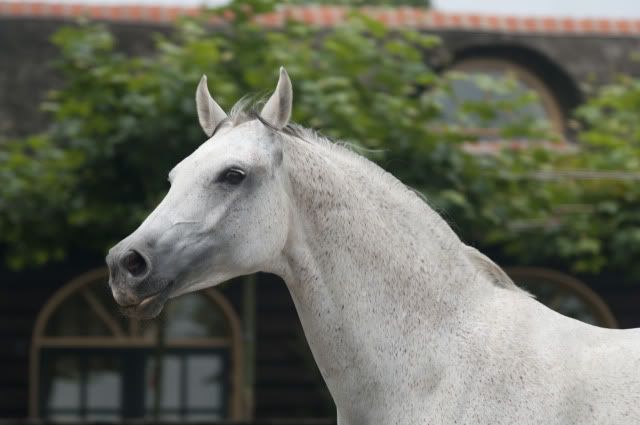 And the man himself, Four! (pics with logo are posted with special permission and may not be used by anyone else!!!)
Stallions.....
Umbrella-proof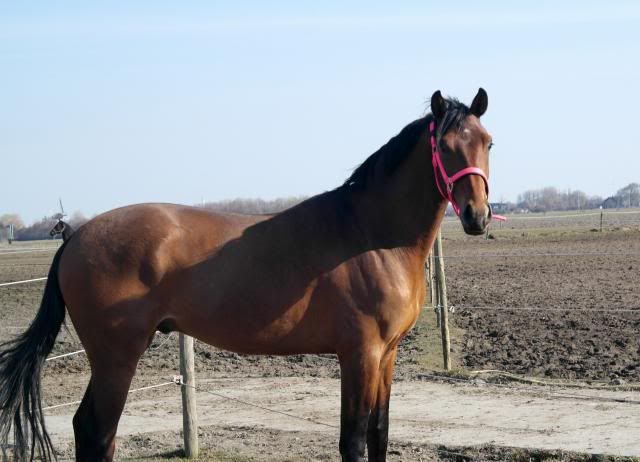 Mister Four chasing a plastic bag... he is supposed to run away from it, but no, he fights it!
He is very bouncy, luckily not when I'm on his back
Just thrown in some pics, most recent one of him is this one
:
Beautiful! What a handsome fella. That last photo cracks me up - what a cheeseball.