Introducing Khal
---
We are booking one of are mares to this amazing stallion!! his owners are super nice and let me take lots of pics of him and a few of his foals!
he is a super nice horse and i hope to take more pictures of him on june 6th when we drop out mare off!! cant wait for the foal!! i took about 500 photo's while i was out there, they wanted to bring out more horses but my sister was hot and wanted to go home... i have more pics of him so if u guys want to see more just say so!! he is owned by Inland Farms.
Inland Farms Arabians Pintos National Show Horses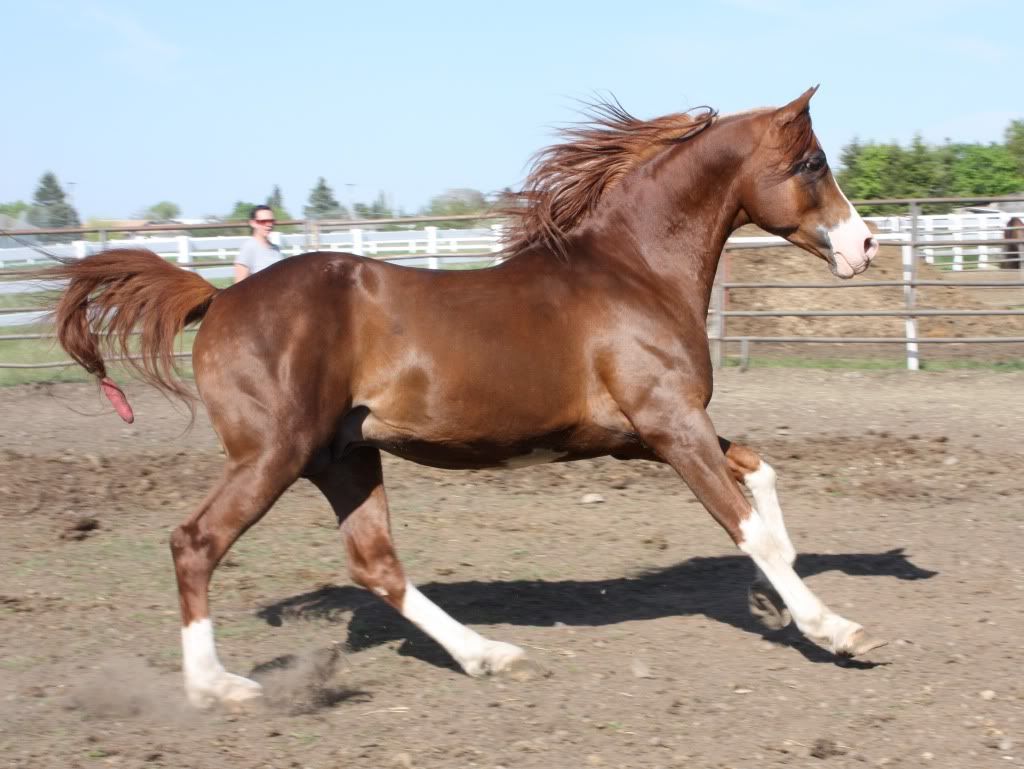 ---
Last edited by Twilight Arabians; 05-24-2009 at

04:10 AM

.
Absolutely beautiful!! I love the coloring and how elegant he is! What a looker!
Wow, he's breath taking!
---
It is not enough for a man to know how to ride; he must know how to fall.
Wow =o
---
I was a dreamer
Before you went and let me down.
Wow, he's stunning...gotta love that Arab movement. Who's the lucky mare? ;)
Wow, he's a looker! Great photos too!

Just had to giggle though - they put grease on his face but didn't take his tail out? hehehe
---
The lovely images above provided by CVLC Photography cvlphotography.com
Gorgeous!
What a lovely boy! :)
---
What a hottie! And those were great action shots!