Introducing... Magic
---
This is Magic, a 6 year old welsh cob (we think) mare. My coach just got her about 2 months ago, and I get to be the lucky one to work with her and get her ready for the school! she has come so far already, going from afraid of the mounting block, poles on the ground, and flowers to standing quietly for all three - even the big scary yellow one - mounting blocks, jumping a little x (or I should say trotting over it) and today we even managed a blue and white striped pole! She doesnt even mind the flowers in the dressage arena now, mostly she just wants to eat them.
These pics are from when she first came, she had been off for about a year and has lost some weight and gained some muscle; I keep forgetting my camera to get new pics, when I go Friday I will remember for sure, haha.
So without further ado, here she is!
Black Magic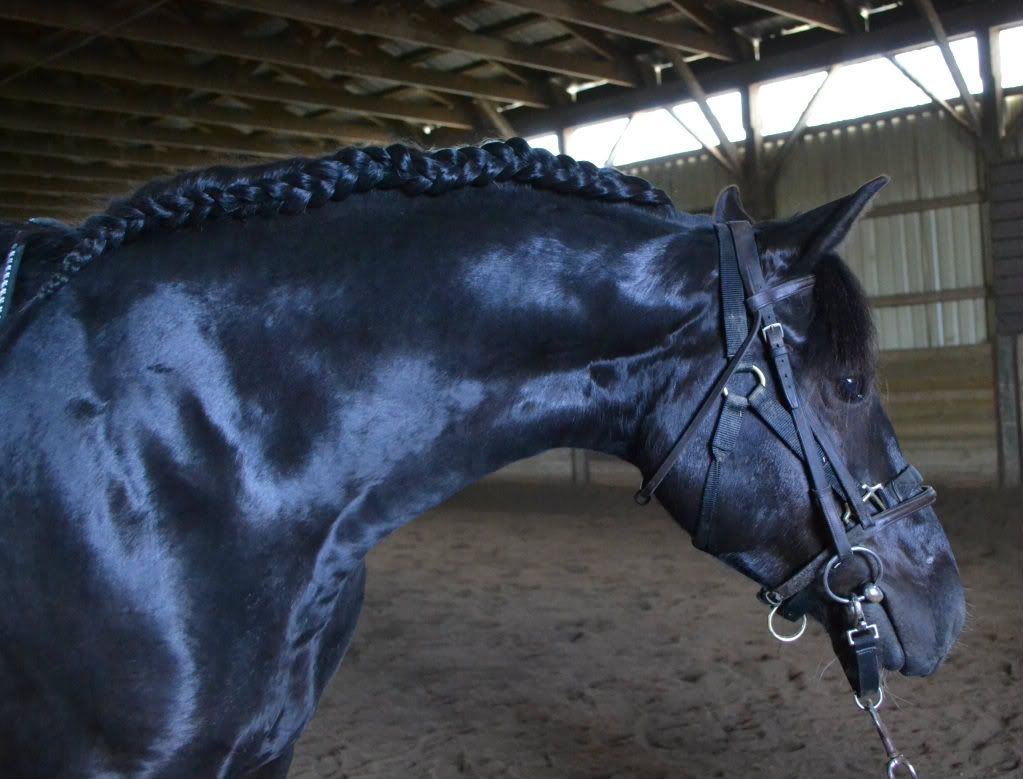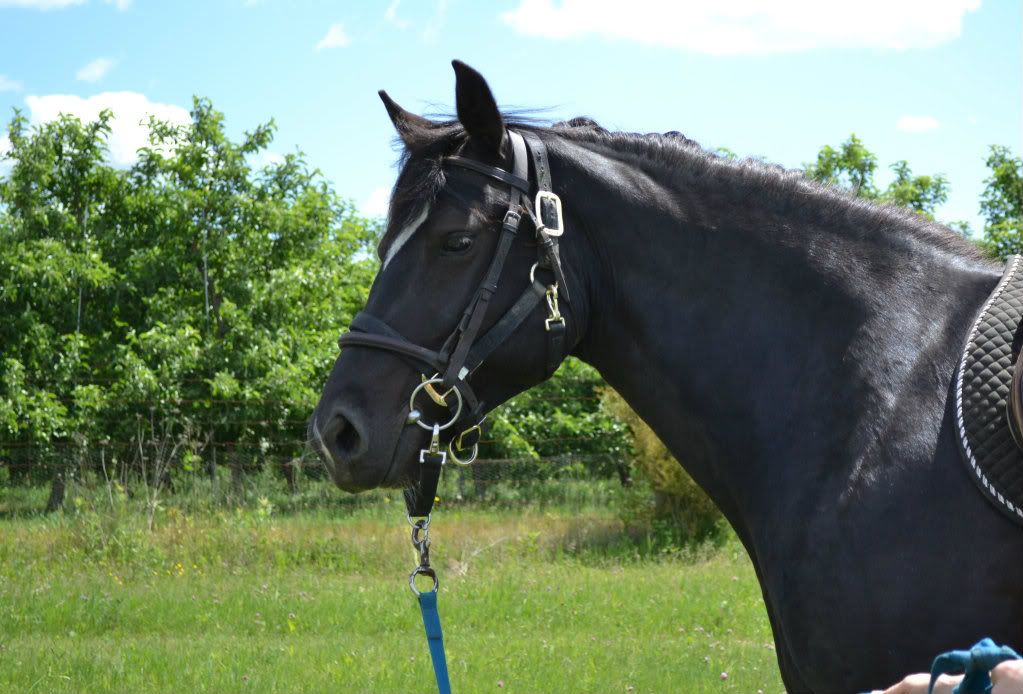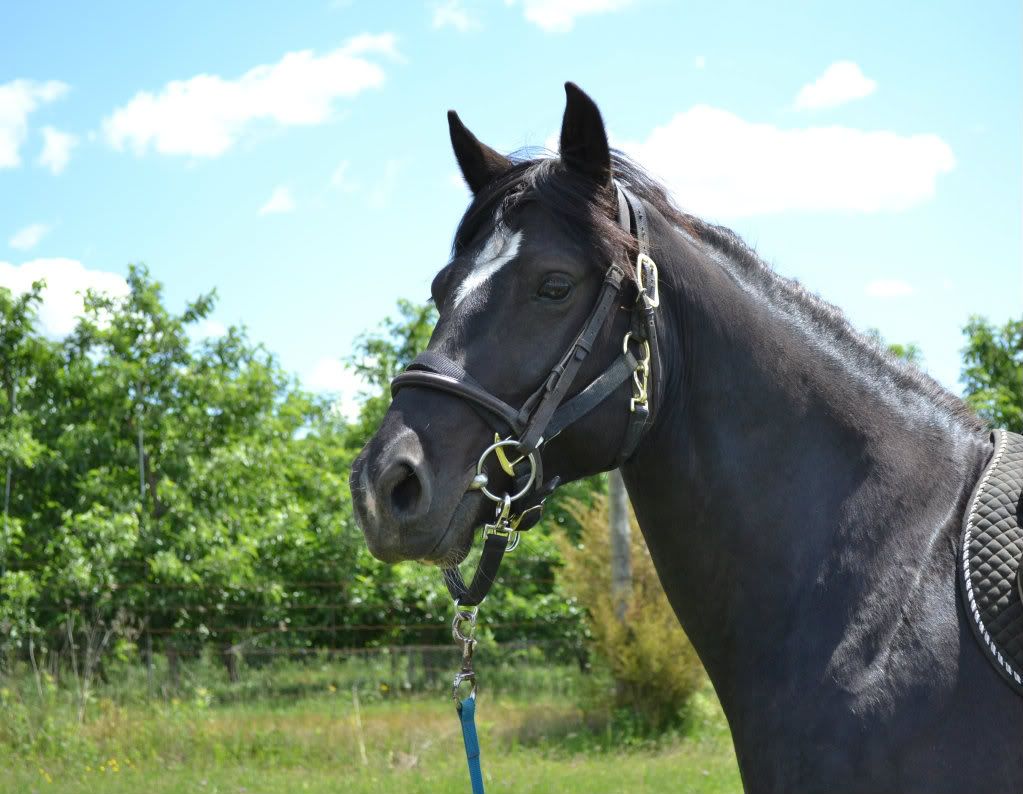 Thanks for looking!
She's cute! Good luck in working with her and make sure to keep us updated!
---
Ooo i love her! SO adorable and her coloring is just awesome!
---
"If a horse fails to do something that is because he was not trained to do it. If a horse fails to do something properly that is because he was not trained properly."
www.wildestheartart.com
She's a looker! Good luck with working with her!
Very nice I love black horses
---
Country Woman


Green Broke
Join Date: Oct 2009
Location: Outside of Oklahoma City
Posts: 2,653
• Horses:
6
Love the chrome!:) Good luck!:)
---
Be wary of the horse with a sense of humour. - Pam Brown
Fancy fancy! She is a cutie!
---
RIP Minnie, 1981-January 15, 2010
RIP Maggie Mae I miss you
Well isn't she a beauty? Jeesh.
---
"The greatest pleasure of a dog is that you may make a fool of yourself with
him and not only will he not scold you, but he will make a fool of himself too."
-Samuel Butler
she is stunning! definitely a horse of quality. you are very lucky, indeed.
Thanks guys! We are so happy with her! I rode her in a big group in our little indoor last night while it was raining and she did great until her pasture mate came in, and then all she could think of was "my friend! shes over theeere!" so it took a while for her to listen again, but after about 15 minutes of bending and walk-halt transitions she came back.
We're going to a show at the end of the month, so we'll see what happens, haha.
So, if anyone can think of a show name for her, we were going to use Black Magic, but then decided some people might think of it as negative instead of the yummy chocolate we thought of, that would be great. Otherwise she'll just go in as Magic.