Introducing me and my horses :)
---
Well im new on here so thought i would introduce me and my horses :)
Im Beka, im 21 and live in NZ. I have 3 horses... JD, hes my 16.3hh 6yo Standardbred... Lucky, shes my 16hh 4yo Standardbred and Bella, shes my 15.3hh 13yo Thoroughbred :)
Heres some piccies :)
JD: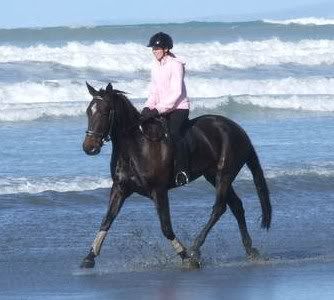 LUCKY: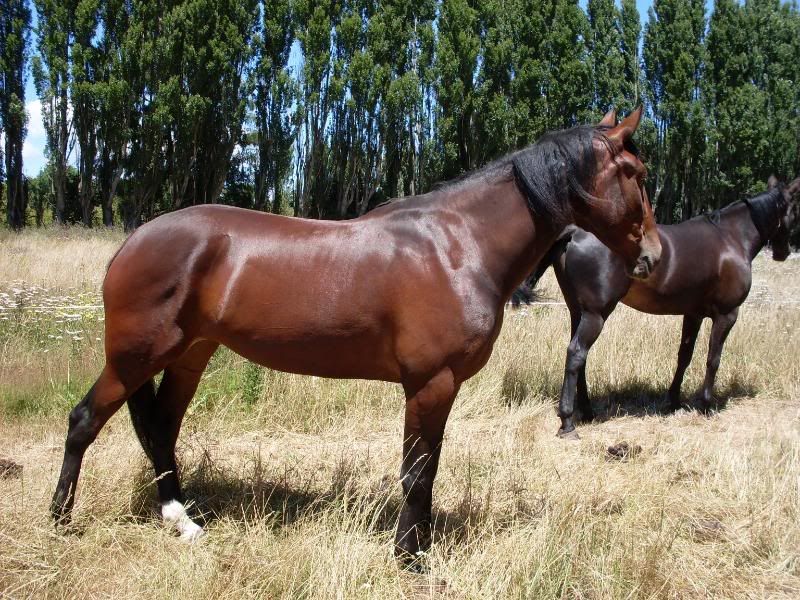 BELLA:
PLEASE EXCUSE THE HALTER IN THIS PIC... THIS IS THE DAY I GOT HER AND IT CAME WITH HER!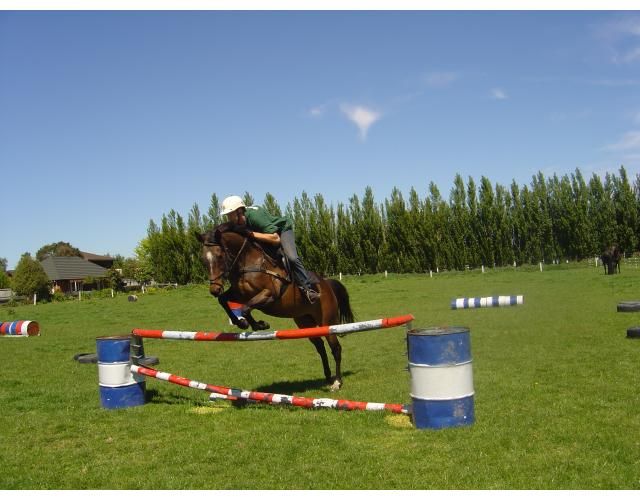 JD is to die for! I love the way he moves in the photos!
---
~~~~~~~~~~~~~~~~~~~~~~~~~~~~~~
Welcome to the forum. You have beautiful horses!
---
The horse...powerful, majestic, beautiful.
Hello you!
I got such a shock seeing you comment under me on a thread! Welcome to the forum I basically live on haha!
I forget that you're younger than me... lol.
Glad you're here, time to show off some more nice NZ Standardbreds eh? :P
Much love!
x
---
♥ Seoul Searchin' for the Lovebug ♥
Wowee! How do you get lucky so shiny? Teach me! Haha.
---
It is not enough for a man to know how to ride; he must know how to fall.
Lol, I had a mare the same colour as Lucky and just as shiny... unless Beka put the hard yards in, I think its just our luck to get Standardbreds that have lovely coats ;)
x
---
♥ Seoul Searchin' for the Lovebug ♥
Welcome to the forum and yes you do have beautiful horses. ;)
---
Always remember that feeling of looking at a big, open country over the ears of a good horse, seeing a new trail unwind ahead of you, and that ever-spectacular view from the top of the ridge!!! Follow my training blog:
http://robertsontraining.blogspot.com/
beautiful horses!!!
---
quarter horses.....simply the best
Thank you all :)

And i guess i just got lucky with Lucky (hahaha) cos shes shiny all year round :) But i do feed Linseed Oil too which is great for enhancing their coats and mane and tail :)
---
No hour of life is wasted that is spent in the saddle!
your horses are stunning! welcome to the forum
---
Humans are like Slinkies. Practically useless, but still fun to push down the stairs.