Foal
Join Date: Jul 2008
Location: With her head in the clouds, just remembering.
Posts: 66
• Horses: 0
Introducing Miss Gracie Lou =] [massive flood!]
---
Hi I'm Lauren and I own a 16.3hh grey TB mare named Gracie, or Miss Gracie Lou as many like to call her. haha But I event her. Well actually we're starting. haha we've done a few small events but she started to have some attitude issues so we sent her for 3 months of Pro training. And the lady we sent her to is now my new trainer. I now train with Skyeler Icke and I love her to death! I spend all day 6 days a week at her barn working and helping out and riding and having fun! haha Butt enough of my blabbering! on to pics. haha
first ride on her. she was fat, outta shape and had no muscle.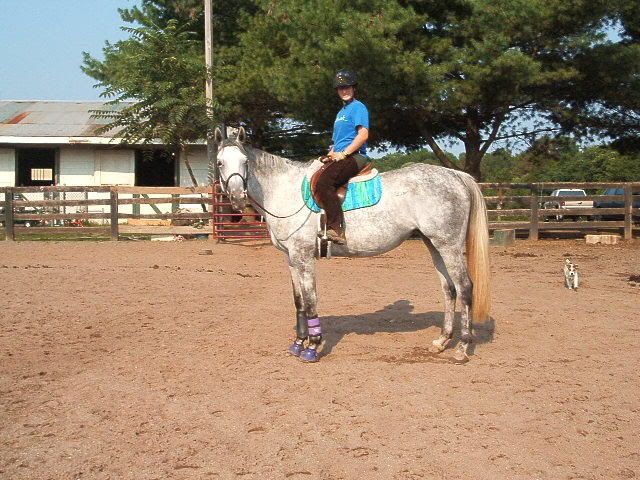 When we had her on trail. =]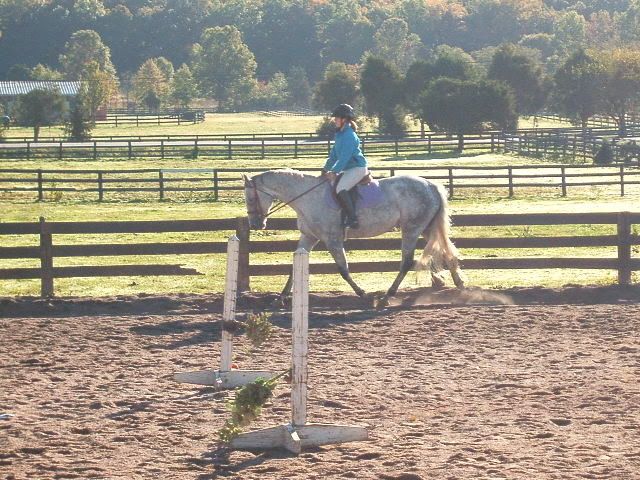 Not too long after we bought her. =]
love this pic!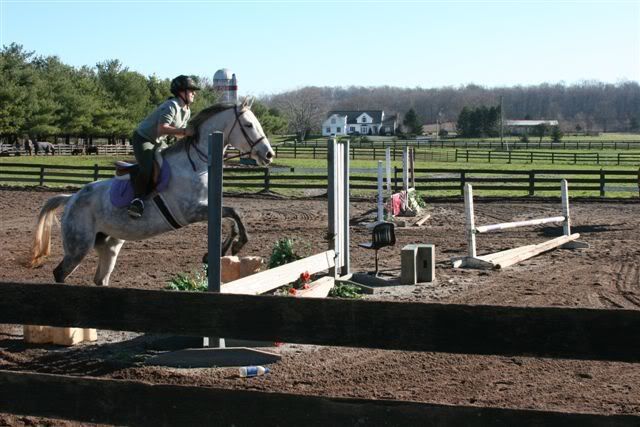 I cringe when I look at these pics! but man she was soooo dark back then.
our first show together. Student hunter. 2' championn =]
again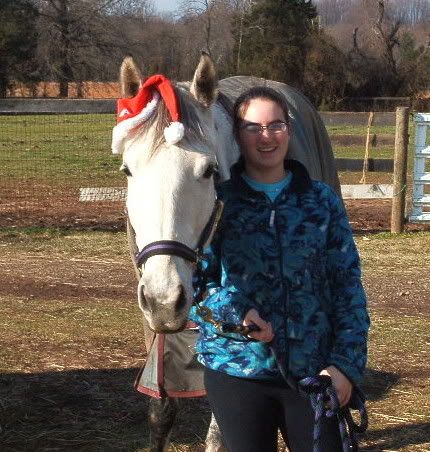 Christmas '06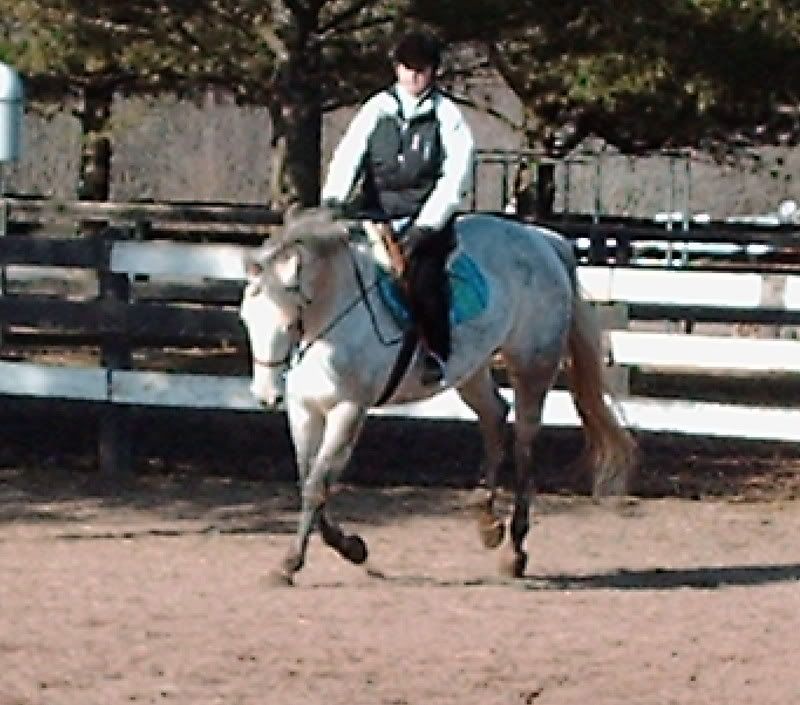 Lynn [old instructor] riding Gracie.
Yeahh she's a bit of a dork. haha
Pic from a HT over a year ago. Lovee this picture!
2' oxer. lovee this pic! =]
2'3 verticall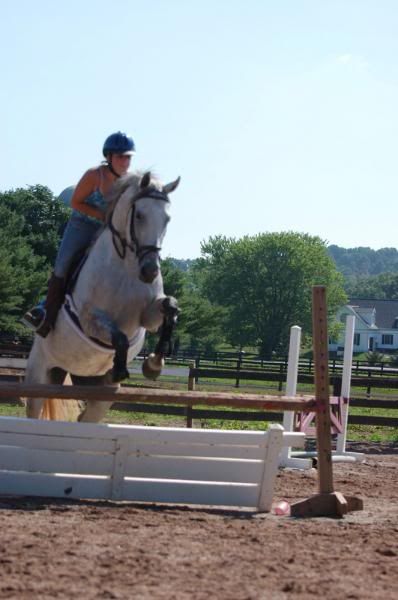 2'6 gate =]
2'9 oxer. I'm disgustingly ahead.
3' gate. I'm in love with this pic. =]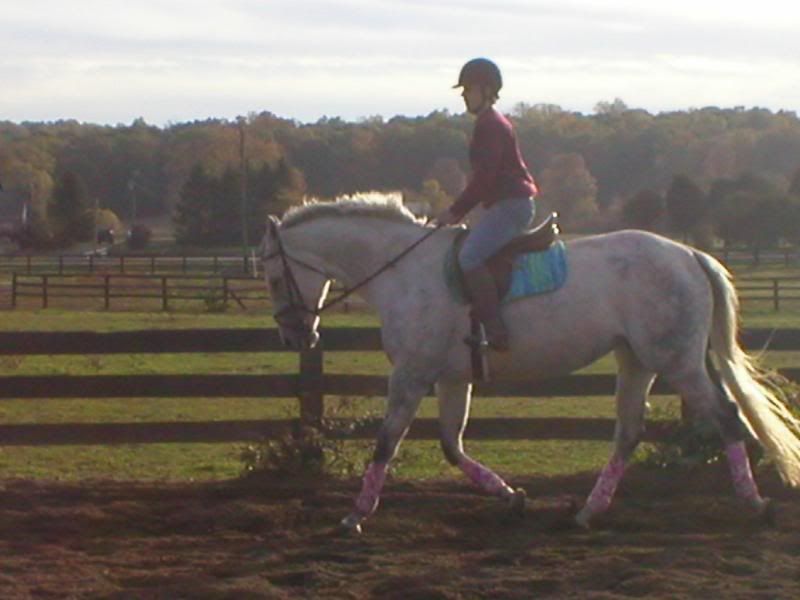 working nice and on the bit. =]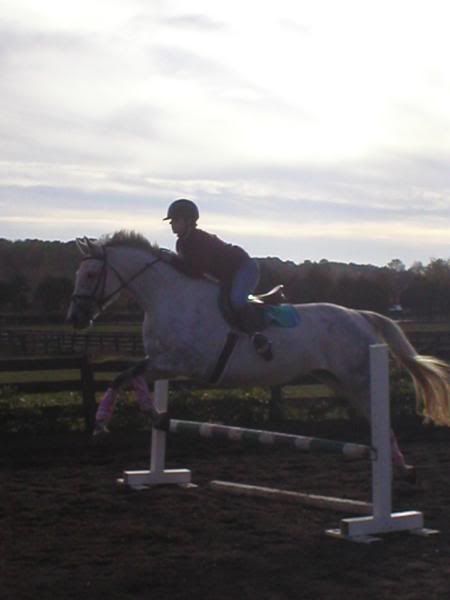 THis would have been perfectt if she had snapped. haha. Little goof. Doesn't bother trying over 2'
love it! she was suchh a speed demon that day. lol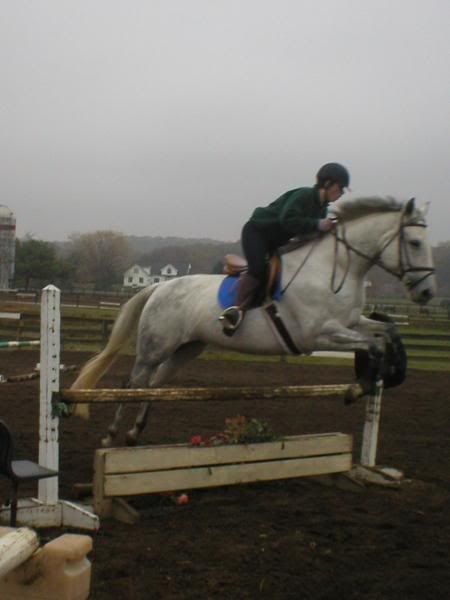 2'9 and she doesn't try. lol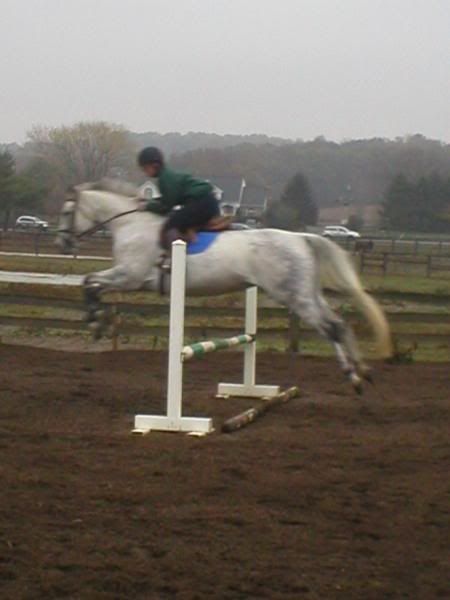 This was the day [and jump] that she did the 5 stride line in 3. =P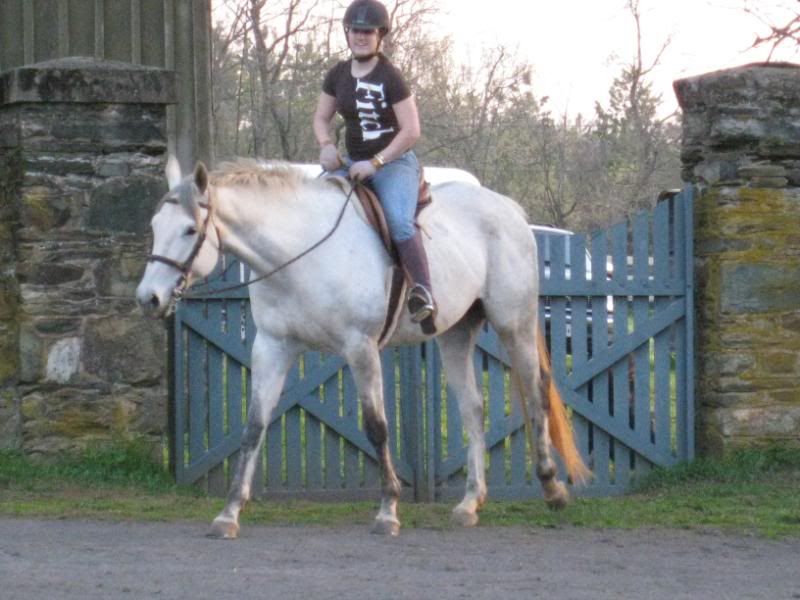 this is from just a few months ago.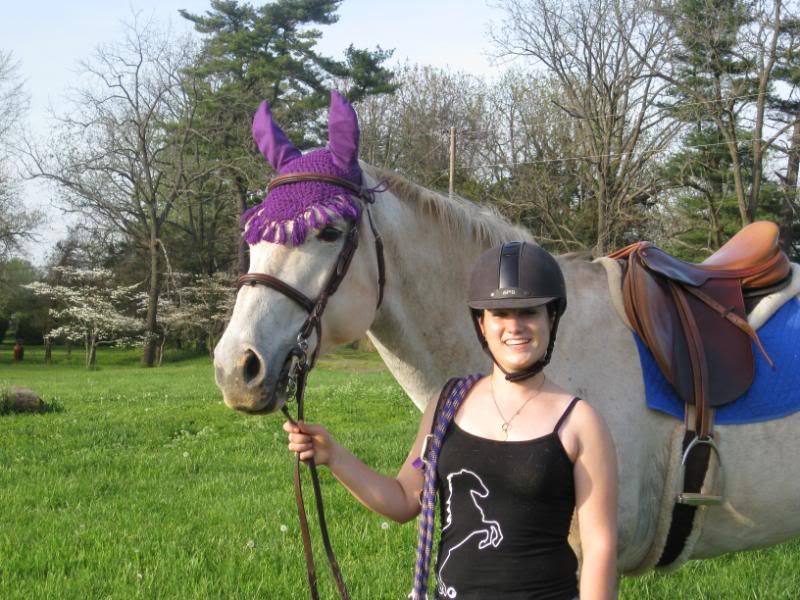 Gracie being cute. =]
and I'll stop it at that. It's already a MASSIVE flood. haha sorry about that. I guess I got a bit carried away. I have sooo many pics. =P
---
<33Lauren and Gracie
"Why waste your short childhood life trying to be grown up?" -Jessica Forsyth, the girl who changed my life for the better<3
RIP Jessica Marie Forsyth, forever in my heart<3 best friends forever<333
She's sooooo pretty!!! I love all the pictures. :)
---
Ride more, worry less.
Great pictures!
She's a lovely horse, and you guys look like you make a great team!

Welcome to the forums! :)
yay Gracie :)

you're bringing her to FPP next time, ja?
She looks so much better than she did when you first got her! It's amazing how light grays get, I also think that about mine as well!
Really love your mare, I just want to take her home!
She's very nice looking horse.
Foal
Join Date: Jul 2008
Location: With her head in the clouds, just remembering.
Posts: 66
• Horses: 0
Haha thanks everyone. I'm glad you like her. =] I love her even when she's a brat! haha and yeah she is soooo light now annndd she's HUGE. Like people keep asking me if she's full QH or Appendix. I'm like uhhhh neather. lol She's sooo friggen wide and tall. Skye is always telling me that I need to be able to mount her from the ground. And then she goes to get on and can barely make it. lol and shes like uhhh yeah thats hard. and you're short. haha

and Maggie! Maybe it depends on how she's being and if Skye will let me. lol But tell me when you're going! Maybe I'll get Lindsay to come and we'll take Lovey and Chuckles. =D
---
<33Lauren and Gracie
"Why waste your short childhood life trying to be grown up?" -Jessica Forsyth, the girl who changed my life for the better<3
RIP Jessica Marie Forsyth, forever in my heart<3 best friends forever<333