I'll probably just look for you at nationals and talk to you then or after that. I want to see him in the ring! I'm super excited about all of the up and coming sport-type arab stallions! :)

You used to work for Eddie? I love him and all that he does, I'd never take a western horse anywhere else. In fact, I have a horse for him to train in November and hopefully I can work there over the summer ;)
---
Every great dream begins with a dreamer. Always remember, you have within you the strength, the patience, and the passion to reach for the stars to change the world. ~Harriet Tubman
Quote:
Spirit Thyme & Hero ( I always thought this was a cute pic )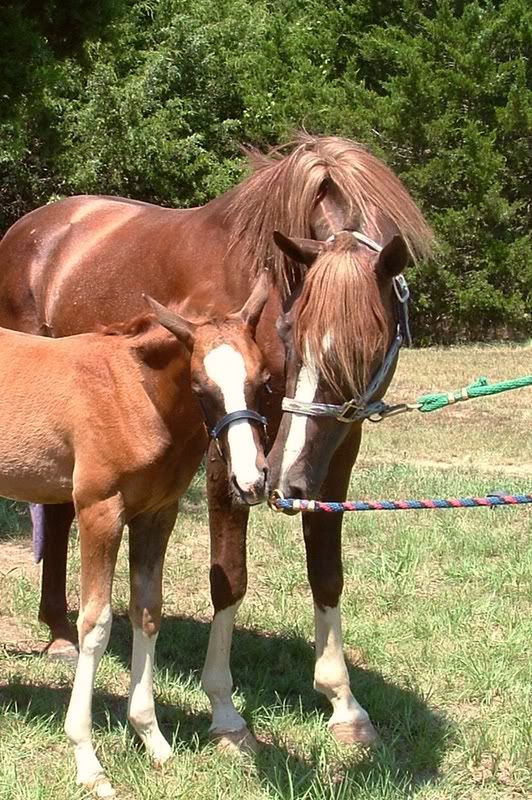 That is too cute! They look almost like twins! Same sock markings and **** near the same blaze!!! And the other pics of you and foal definitely show your close bond.
---
Challenge me, Dare me, or even defy me. But do NOT underestimate me...
For on the back of my horse nothing is impossible!