Introducing my lot! (Warning, lots of photos!)
---
Well, ive just joined, and i thought i would introduce everyone to each of my horses!
First of all, this is my beautiful showhack, Harry Monster (or The Godfather). He is a 7 year old, 16.0 5/8hh bay thoroughbred gelding, who i got off the track in Jan 07.
this is him whilst he was still in race work
Introducing him to a ground pole (its VERY scary!)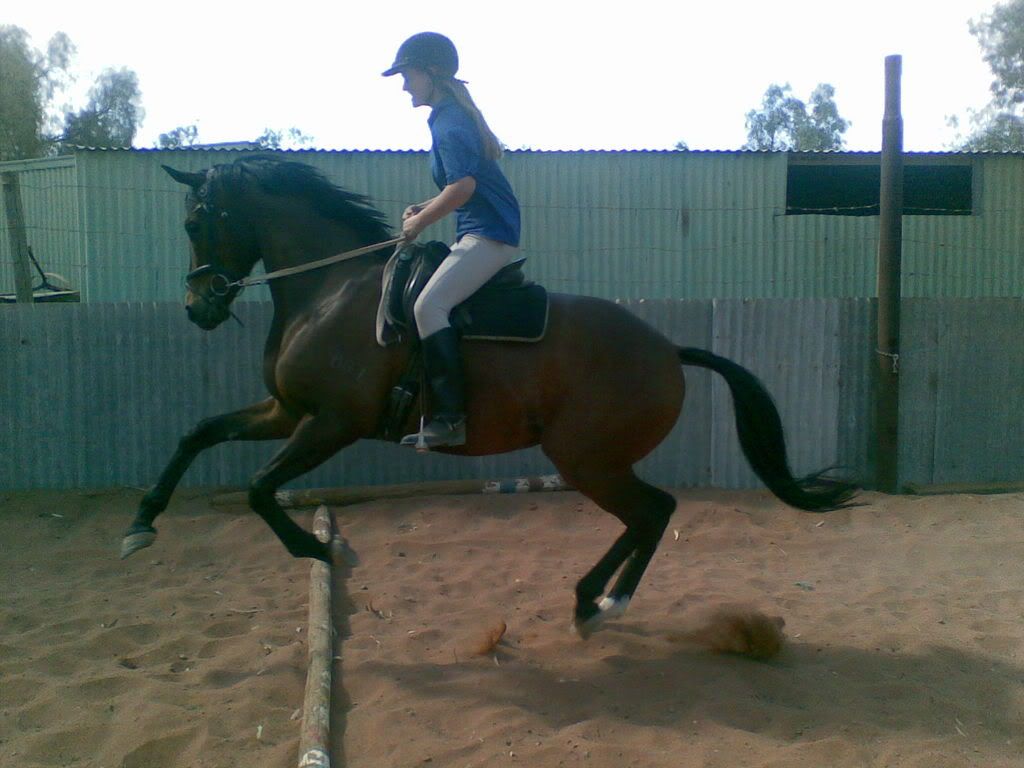 thats better!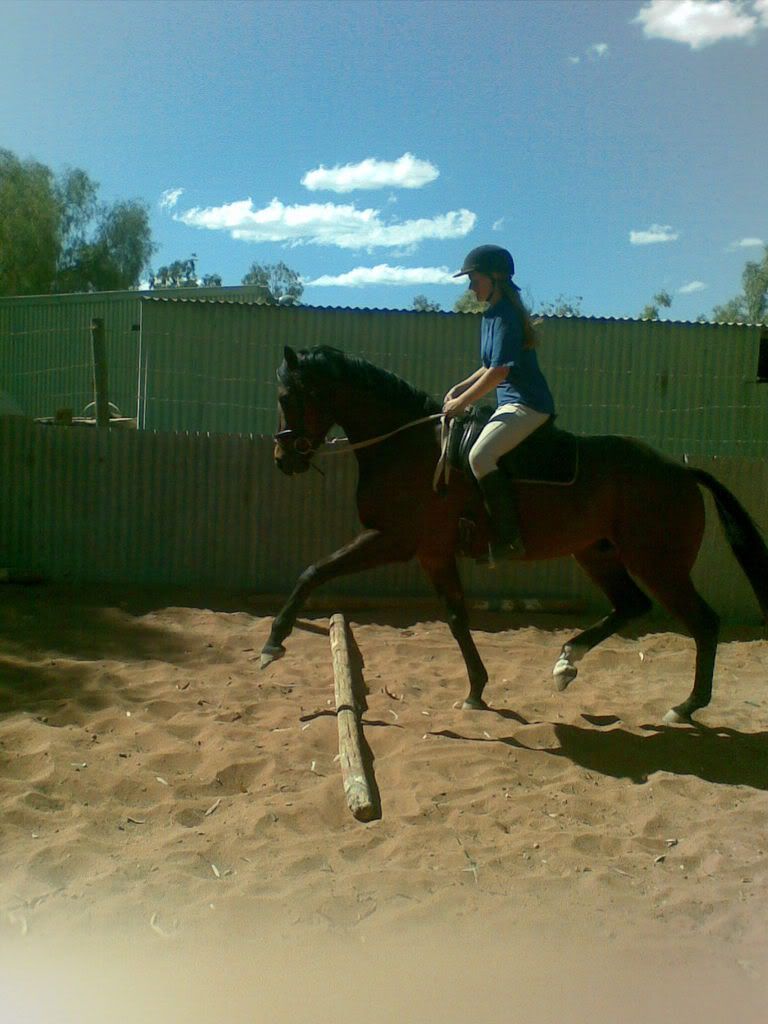 and finally, my latest pics of him at his first dressage comp (the edges were very scary..)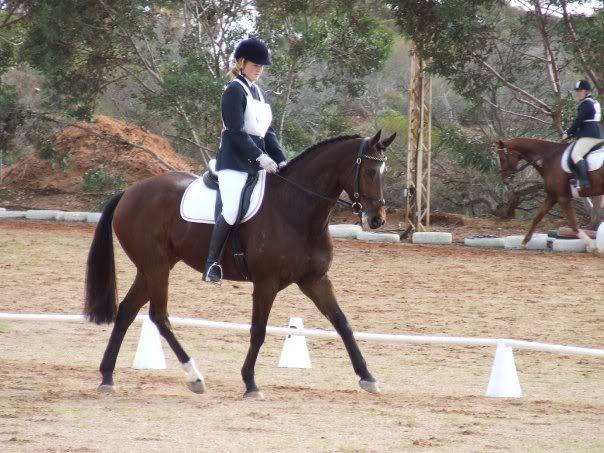 Ok this is Reg (or Regal Ghost). He is a 7 year old brown/black thoroughbred gelding, 16hh. He came off the track earlier this year, and he eventually will be my mums horse.
a few weeks ago, at his first outing, one of the first times he had been riding since coming in from paddock
Next, this is Minnie (or Motely Cruise). She is a 11 year old black Percheron x thoroughbred mare. I have her on lease for a few years, as her rider has just had a baby, and would like another before getting back in the saddle. She was training 2** eventing with her, although im only starting off low, as i have never evented before.
At our first showjumping comp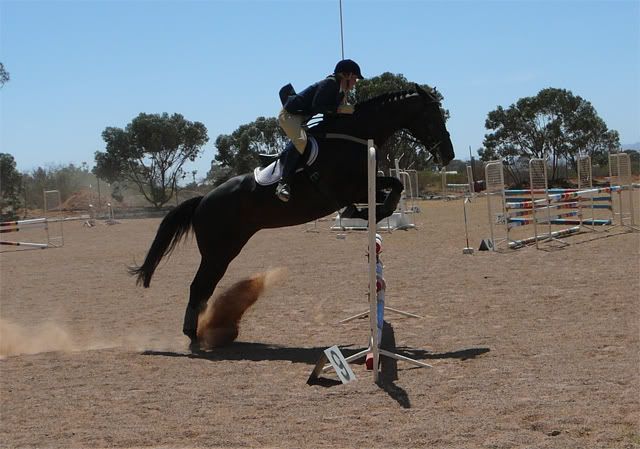 At our first ode (including a set of photos of us almost falling over)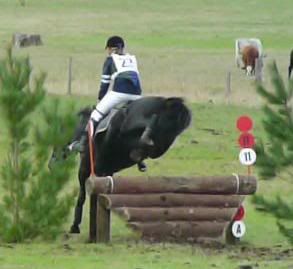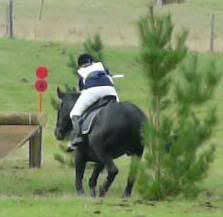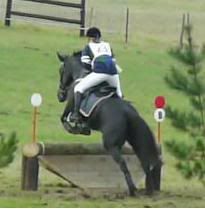 Brosnan (or Footlight Statement). He is a 10 year old bay riding pony x thoroughbred gelding, 14.3 7/8hh. I have been showing him for the past 7 years, and now he is teaching the ropes to an inexperienced 13 yo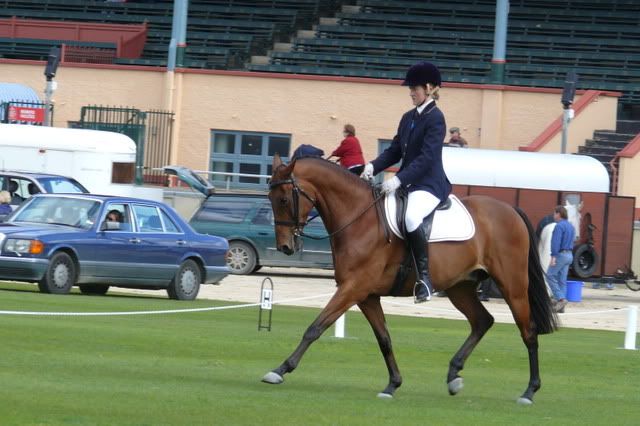 Brad Pitt is a 5 year old black thoroughbred gelding, 16hhish. He has only just finished racing, and i am preparing him for newcomers for his owner.
not a great photo, but its the only one i have on the computer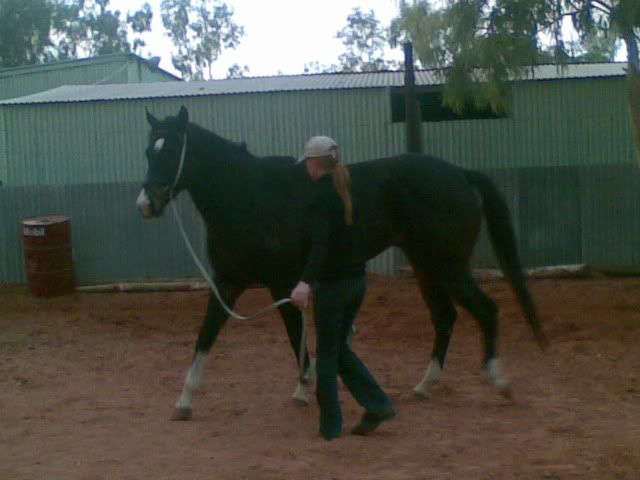 Neo is my companion shetland
Henry is my retiree. We bought him ott but as it turns out he has navicular disease, and so lives his life in the paddock.
Kipkat is a 18 year old quarter horse x arab mare, 14.1hh. She was my brothers eventer, then my pc horse, and now she is in retirement.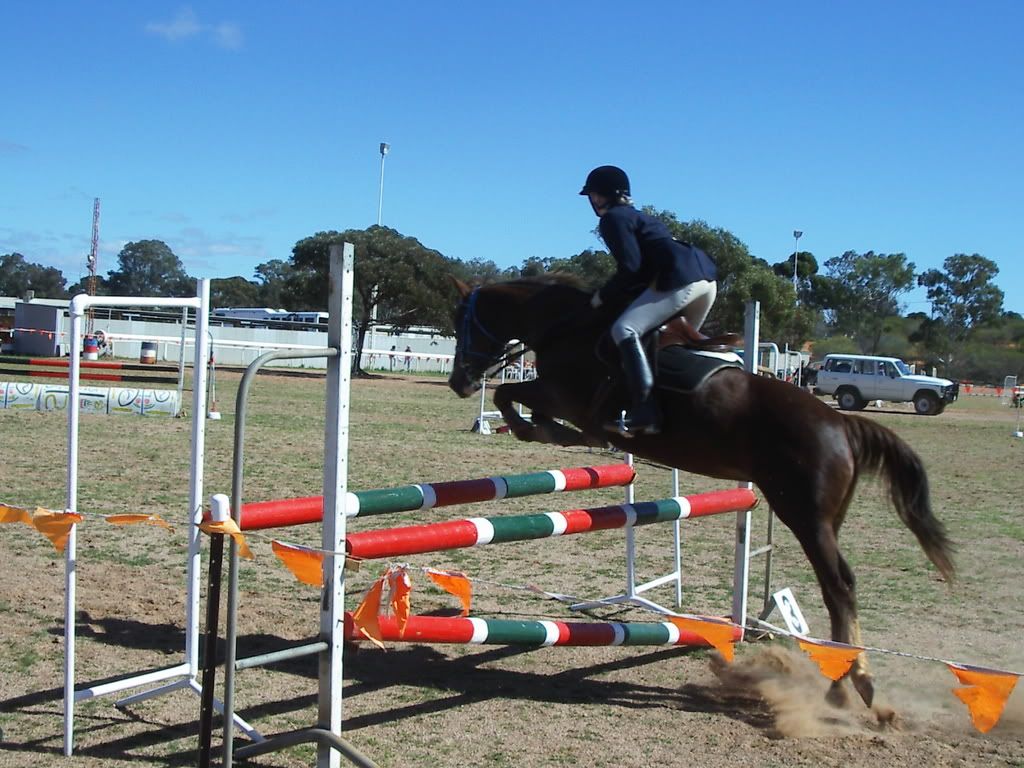 I also have another pony who i was given a while back, but i dont have any pictures of him.
Ahh yeah... sorry about the overload!!
Green Broke
Join Date: Apr 2009
Location: Queensland, Australia.
Posts: 4,488
• Horses:
1
Adorable horses!

I love lots of pics!
---
Sir Success. Eventer.
2000 - 2013,

aww there all beautiful!
---
And on the eigth day God said horses shall NOT trot, and the GOOD horses listened!!!!
They are beautiful!
---
When God Made Horses, He Painted The Good Ones.
"All I pay my psychiatrist is the cost of feed and hay, and he'll listen to me any day."

Great looking horses! I LOVE Brad Pitt, the guy and the horse! LOL Welcome to the board!
ooh i want to steal Brad Pitt!! smexy just like his namesake lol.
lol thanks for the kind words! Brad is a very smexy boy, appharently when he was born the people there were just blown away with how gorgeous he was (imagine all his white on him when he was a foal), that they decided he was just like brad pitt lol.
Gorgeus horses! I WANT THEM ALL!
---
There is one principle that should never be abandoned, namely, that the rider must first learn to control himself before he can control his horse. This is the basic, most important principle to be preserved in equitation - Alois Podhajsky