Introducing my two babies!
---
I am an awesome lurker on the site, and post about my two here and there, so I thought I would formally introduce them!
First up is Sampson- an 11 year old AQHA gelding. He has been trained for reining, cow work and western pleasure and has been extensively trail ridden, which I now use him for. I would like to take lessons with him to learn some other disciplines, but we will see! He is such a sweet laid back boy and I have fallen in love with him since getting him 4 months ago. He is so laid back, I don't have many action shots of him, but enjoy!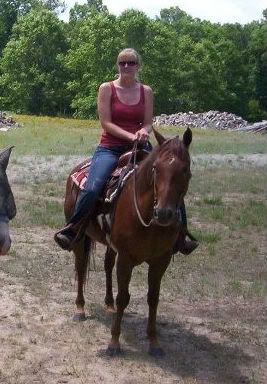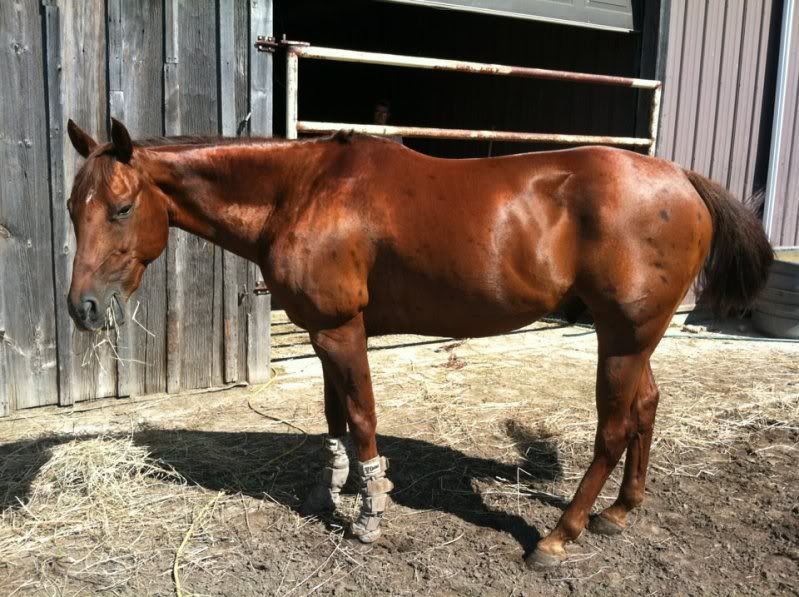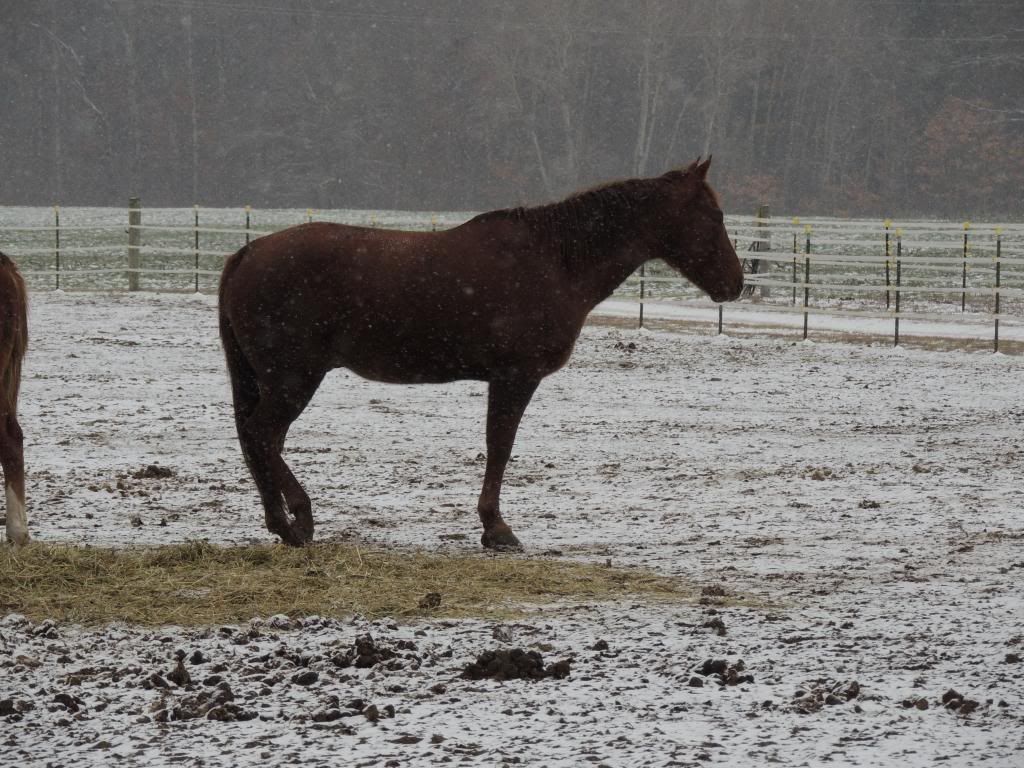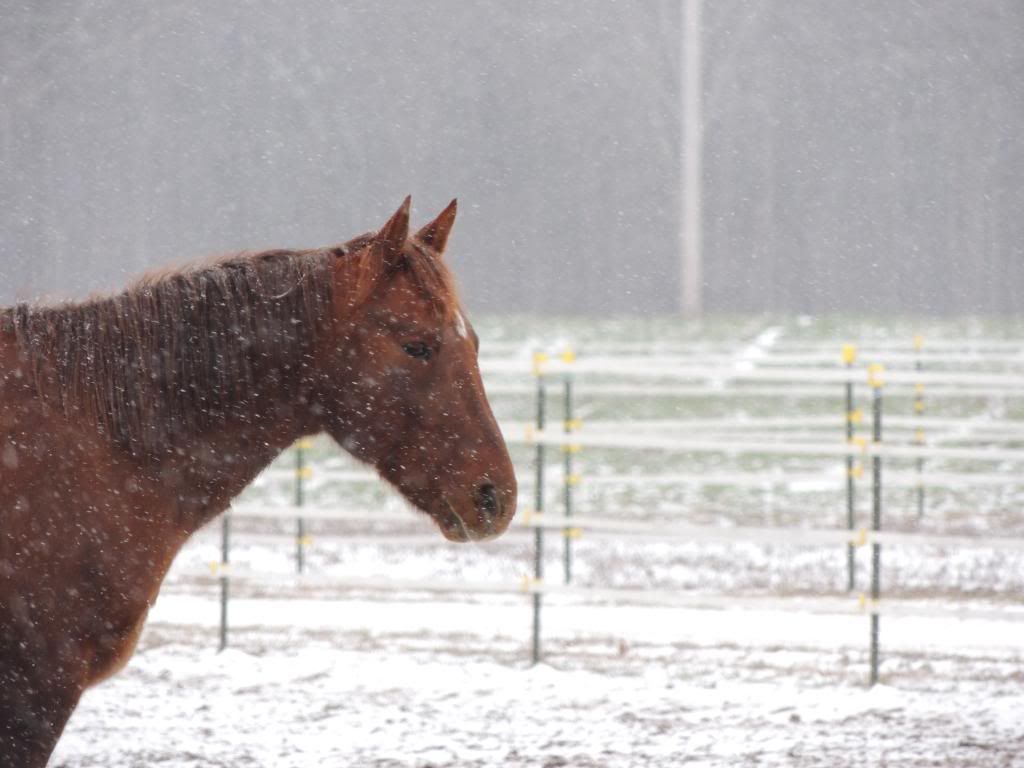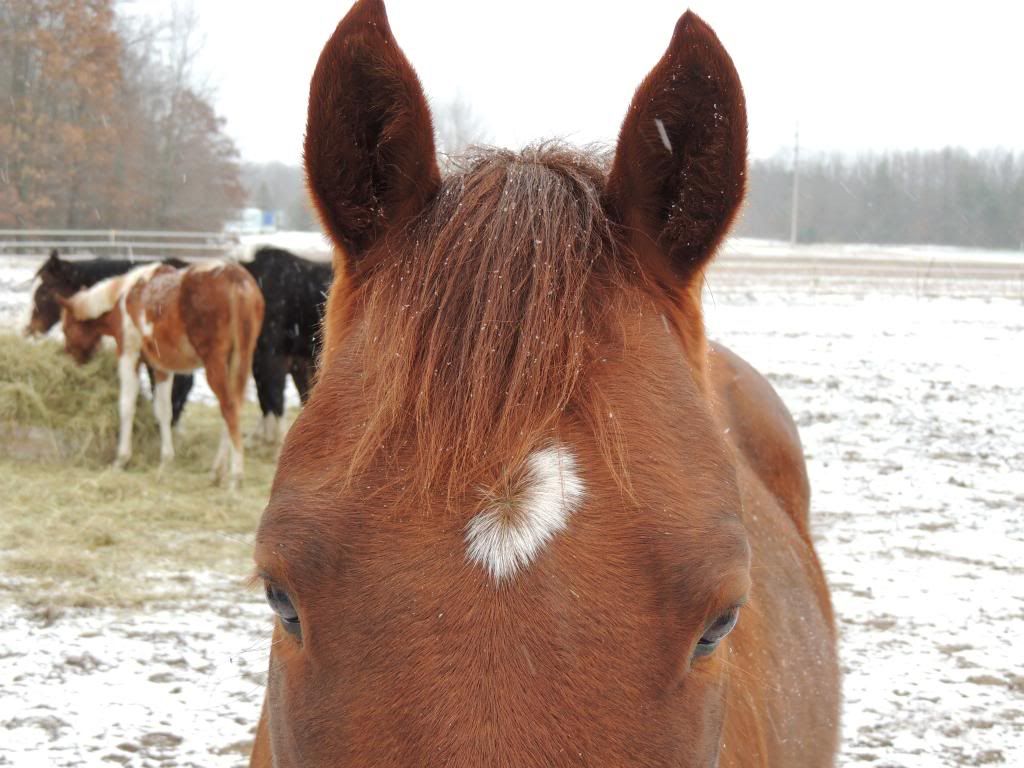 Next is Ellie- 4.5 year old APHA mare. I got her for free as a project to sell last December and she has turned out to be one awesome little mare. After a 10 mile trail ride with 20 other riders through various terrain, in a new place with only 30 days on her and never leaving the farm, she did better than most of the well broke horses. After that, I told my husband I couldn't sell her. I had many people fall in love and offer to buy her based on her quietness and willingness, but I just couldn't do it. She has plenty of spunk and spirit, but only uses it when asked. I love this little girl and this is why I am breeding her in the spring.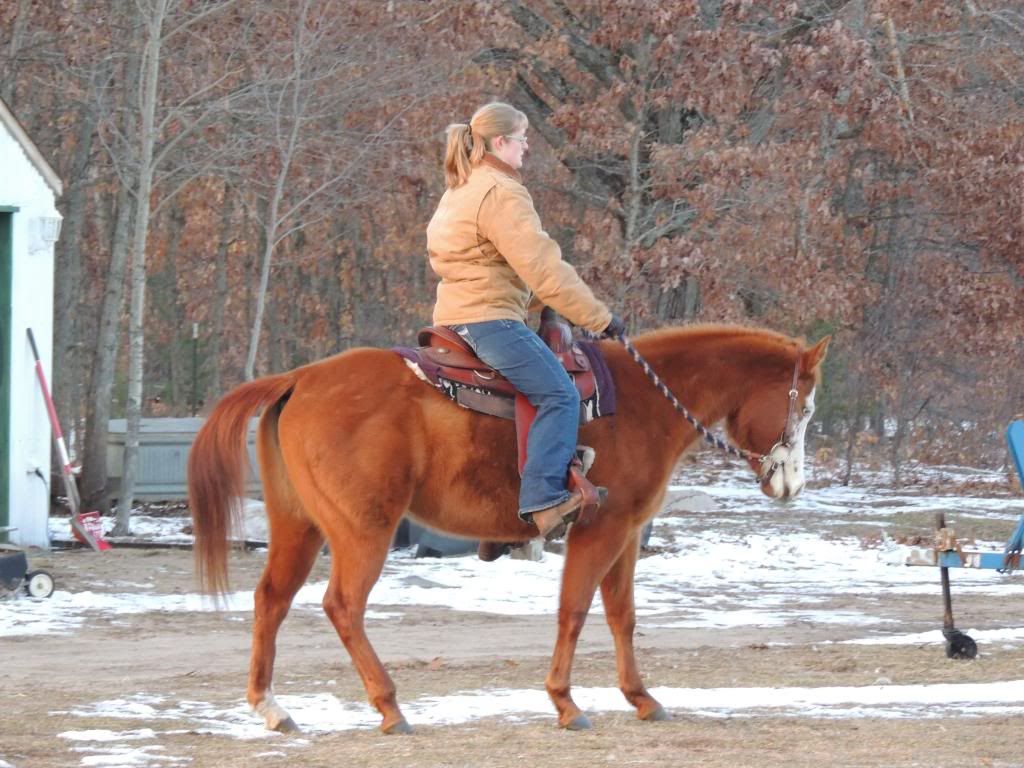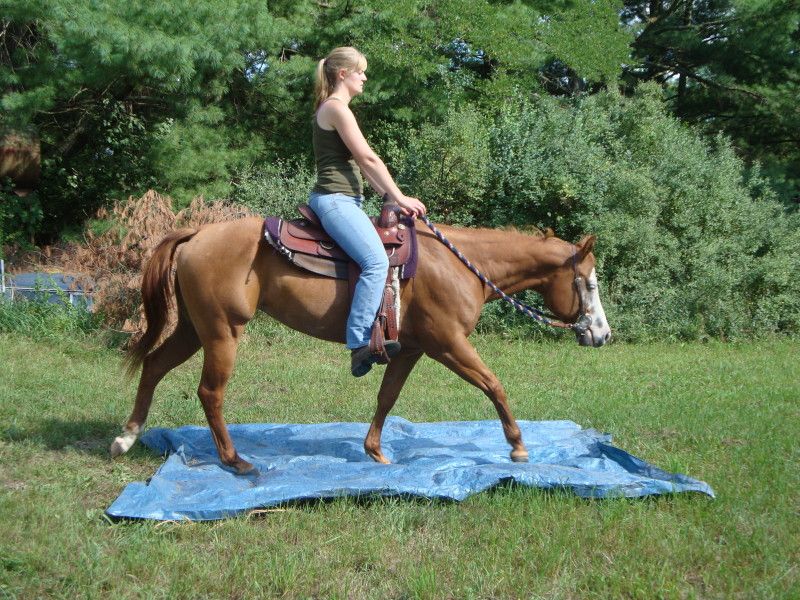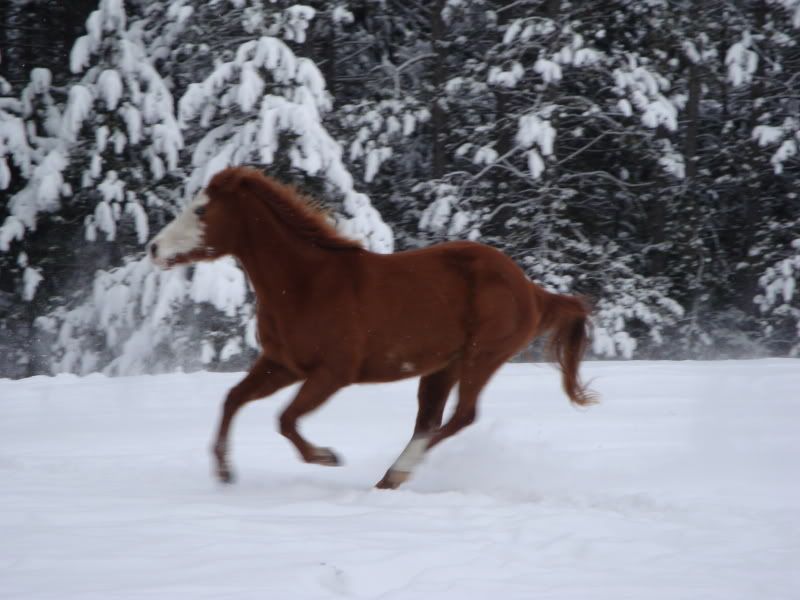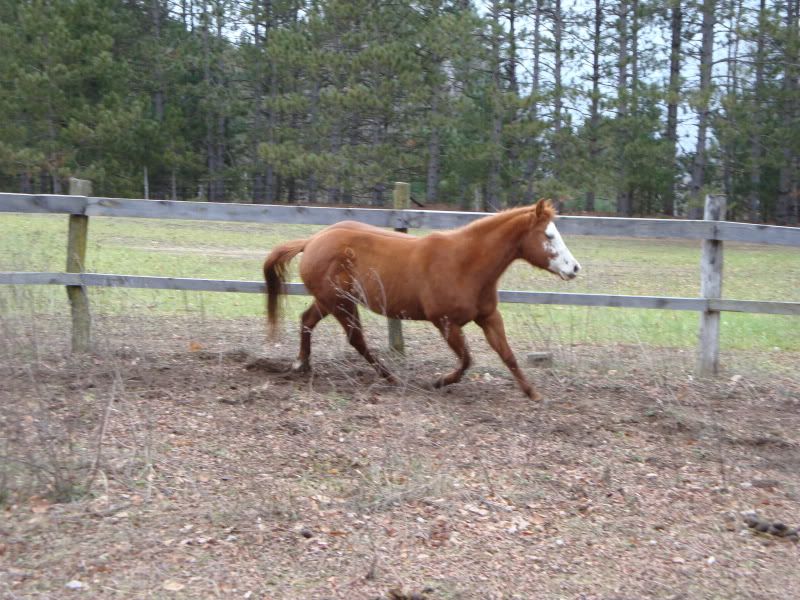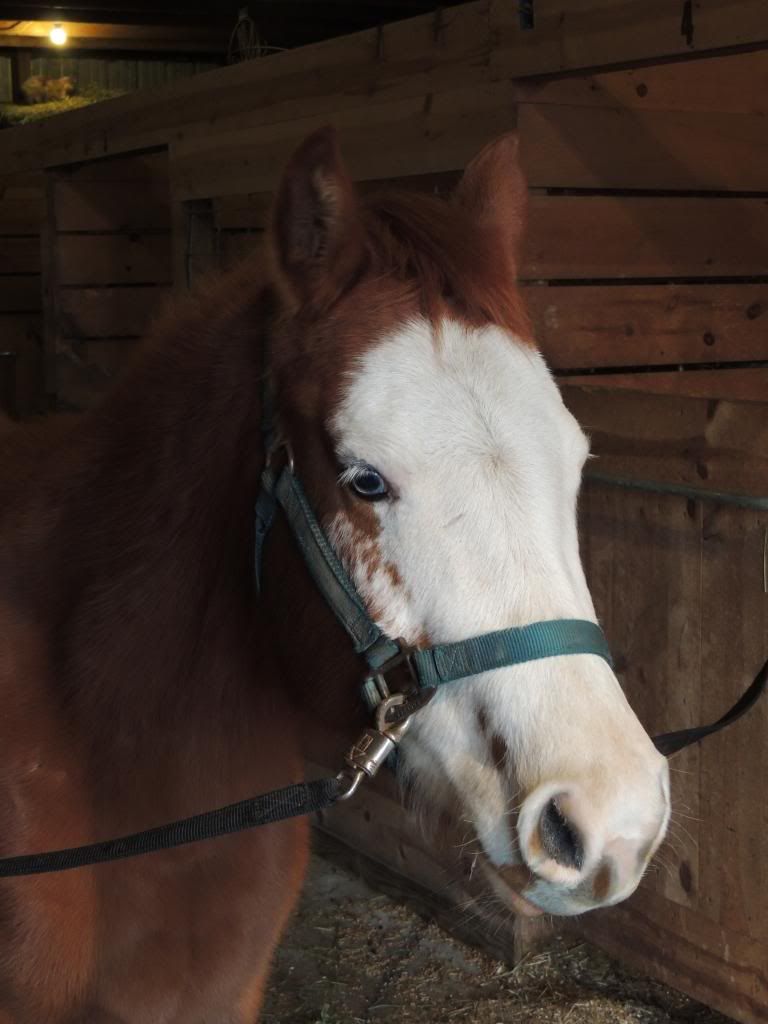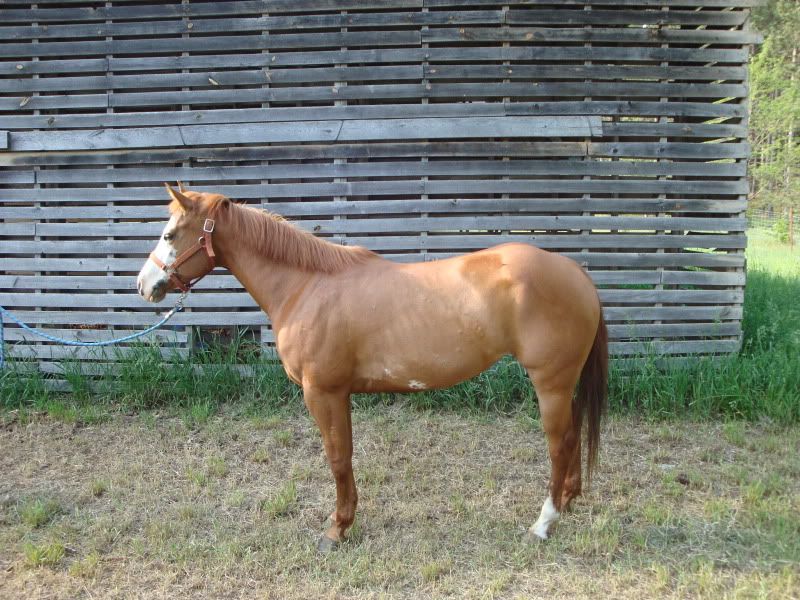 Thanks for looking!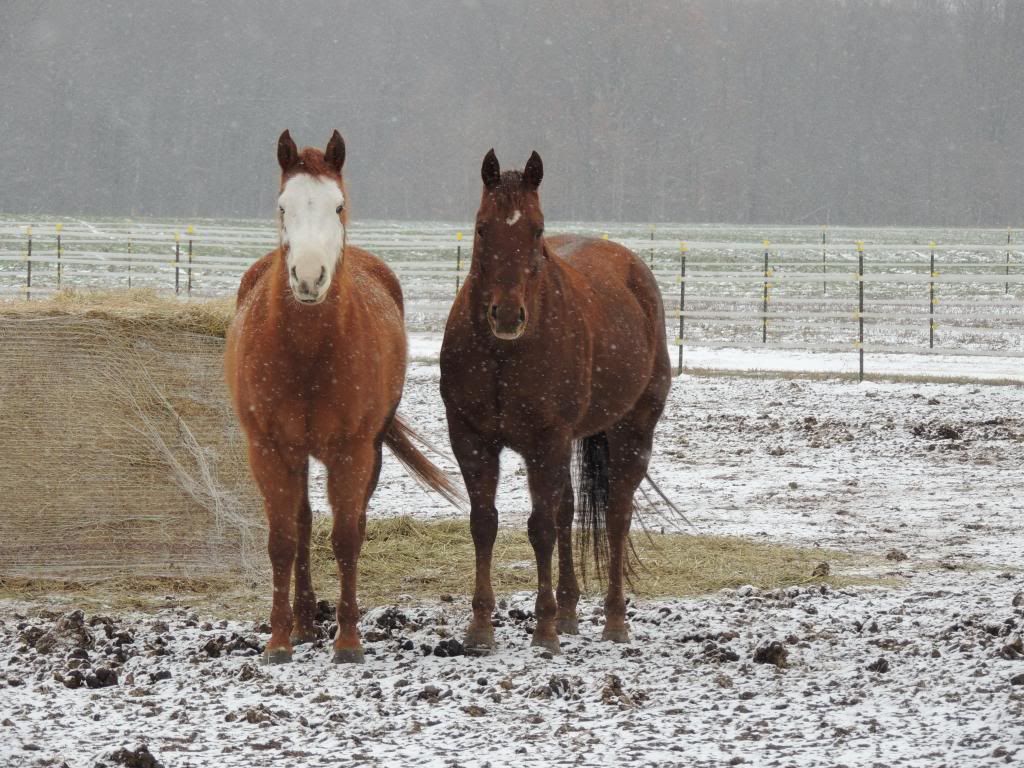 .
Thanks for the pics. Very Nice
Quit lurking, we don't bite....................... not that hard
.
---
May all your Trails be happy and safe ones
Kevin
Adorable!
---
Everything that happens, be it the good, the bad and the downright miserable define who we are.
Instagram: TopazCowgirl

Thanks guys!
SouthernTrails- Ha! This seems like a great, laid back forum, however I am not nearly as experienced as most, so I often just sit back and learn. I will try to post more often however.
Thanks for the welcome!
Lovely horses, the paint is gorgeous!
---
"If a horse fails to do something that is because he was not trained to do it. If a horse fails to do something properly that is because he was not trained properly."
www.wildestheartart.com