Introducing Nelson
---
Well, since I've become a member here and have been getting to know you all. I wanted to introduce the Love Of My Life *dont tell my Husband I said that* NELSON aka QUANTUM LEAP
I love this guy! I met him 2 years ago, at a large Fox Hunting/Eventing fascillity where I was priveledged enough to be a working student....the only working student.
He belonged to an Eventer who was looking to get a younger mount, and approached me one day to see if I would ride him for her, to keep him in shape for sale. She was busy with her new younger horse, and didn't have time for 2 - so I took the reins.
He was fun, an experience, a learning lesson and a blessing. Boy, was he powerful, and a fabulous ride!
During the months of me riding him, and entering shows and comps - at his owners cost, we got to bond. We became a pretty close knit team. People would watch us ride and compete together, and would be so thrilled to see the team we were - even his owner at the time.
So, one day - after many looked at him and after many made offers on him - she offered him to me. She said, we belong together and that we make an exceptional team. She had lots of high priced offers on him, but none were good enough homes in her opinion - and that she didn't want to seperate us.
So, she gave him to me.
This is Nelson - aka Quantum Leap. 16 year old Thoroughbred Gelding, stands 16.3hh and went Preliminary Level Eventing. A Circuit Hunter/Jumpers and 3rd Level Dressage. He's a Fox Hunter and an amazing all round, trustworthy horse with allot of heart, extremely competative and my partner in crime.
Right now we are competing Novice/Training with hopes to get to Preliminary. I have goals to compete at Richland Park (3 star rated course) and enjoy just being with him.
He is my Super Hero. My best friend. My Boo.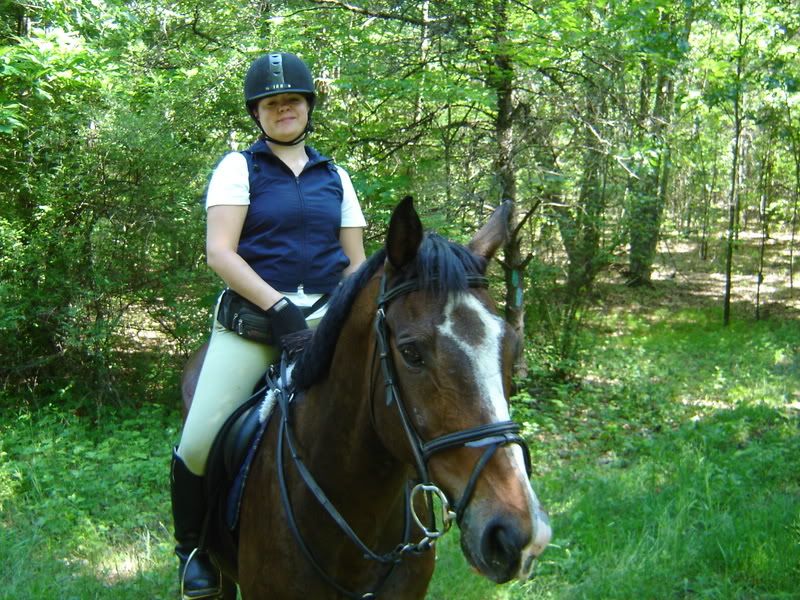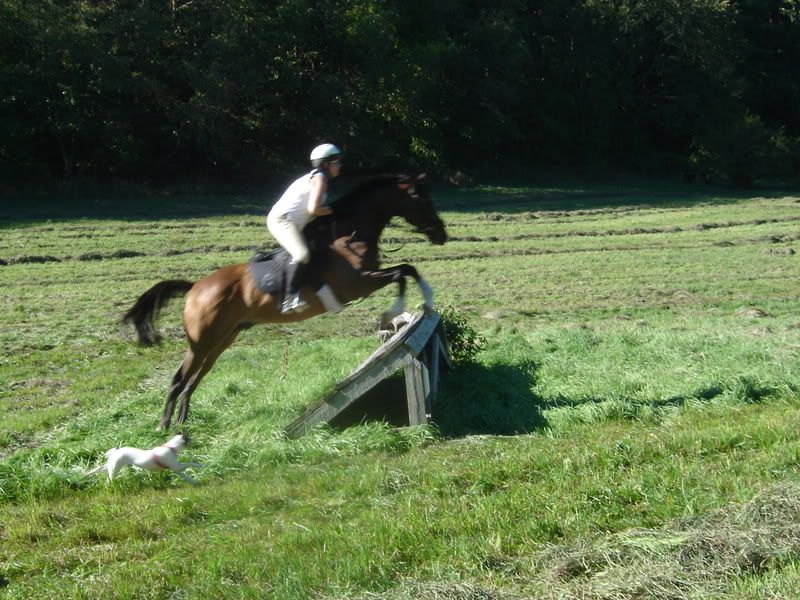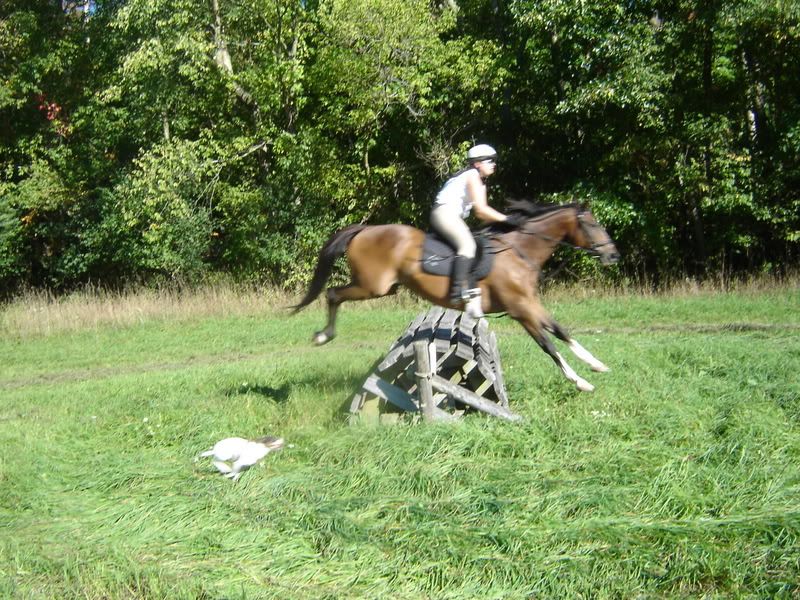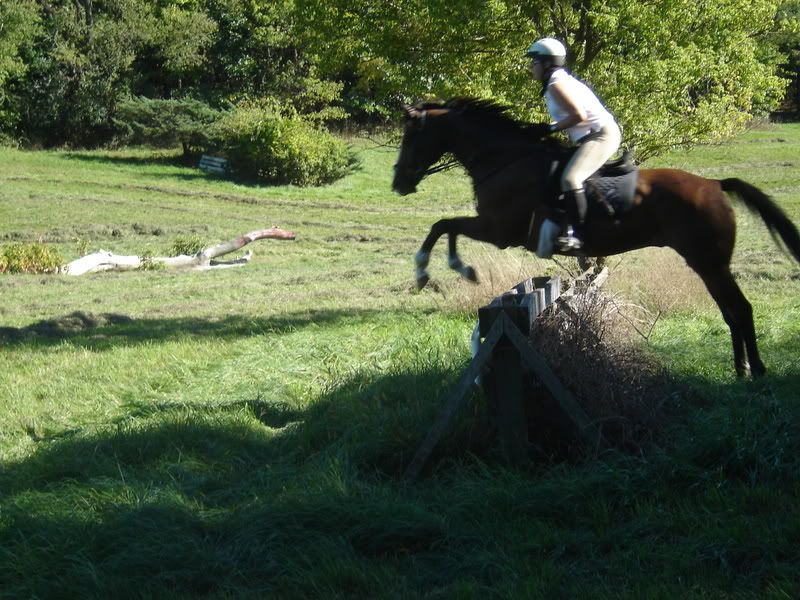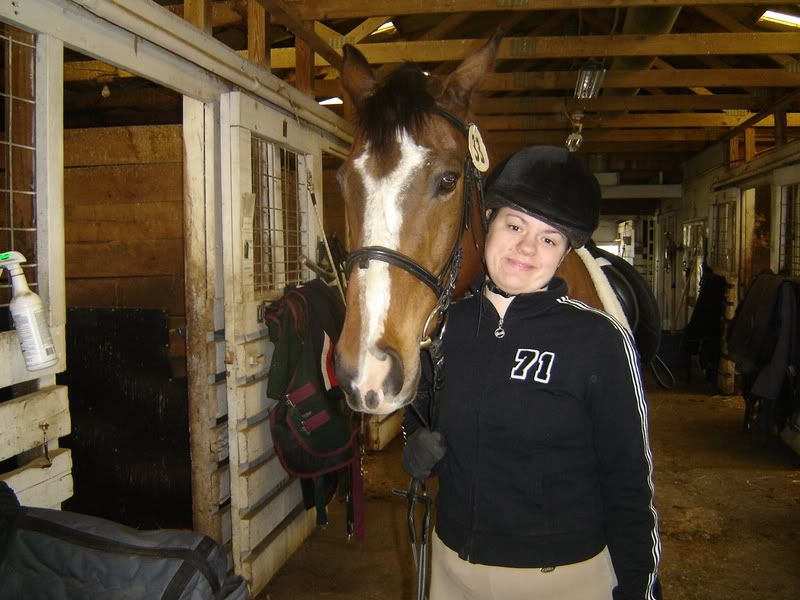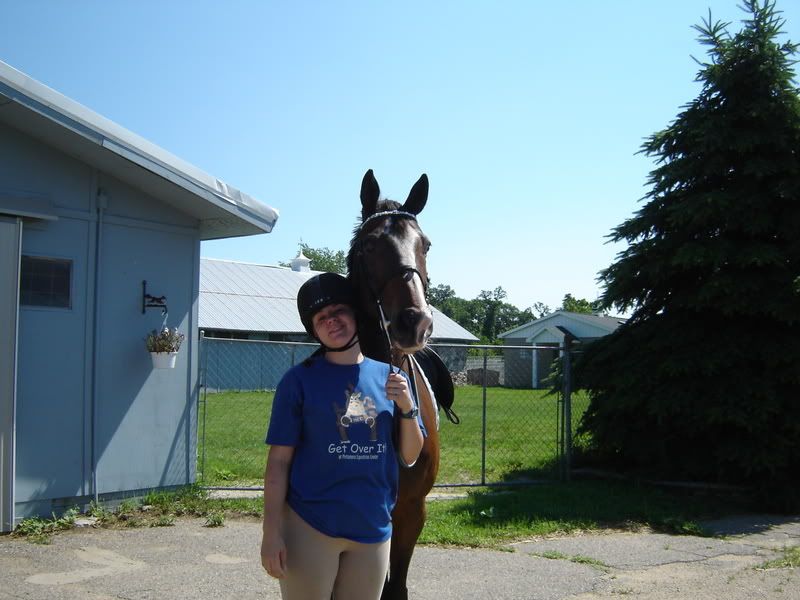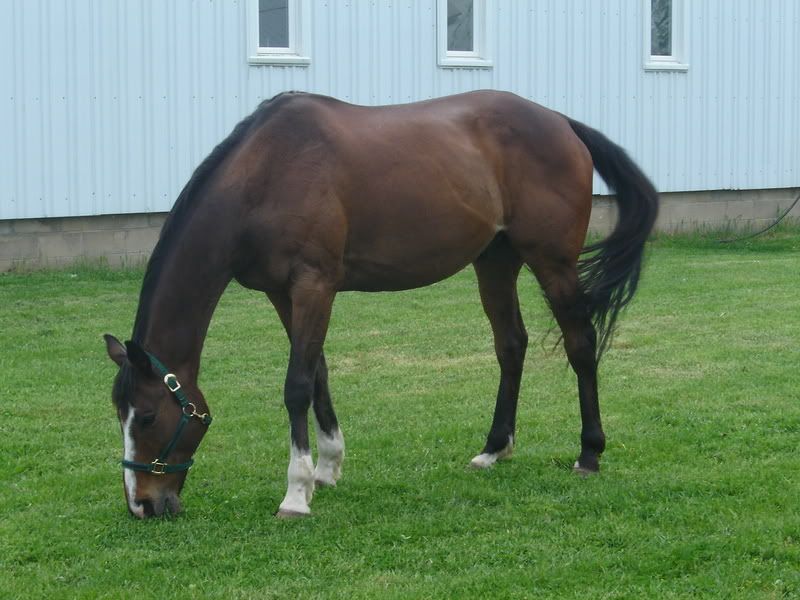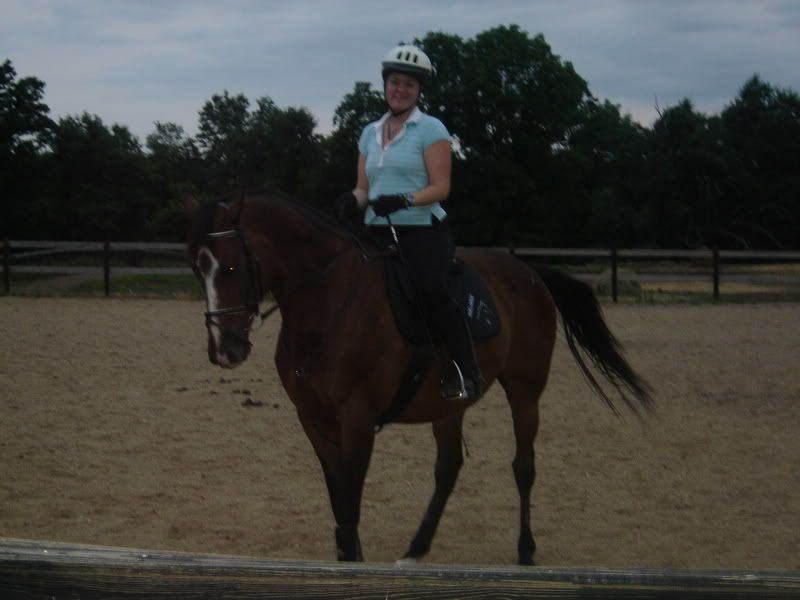 Banned
Join Date: Dec 2008
Location: At my house, or stable, duh!(Michigan)
Posts: 2,479
• Horses:
3
He is gorgeous!!! That is the problem about selling a horse, the people will take whatever price you offer, but the owner might not be the right one. I felt better when i gave my horse to a free home that actually bonded and was right for him.
Thanks Morgan. I was blessed the day he was brought into my life. He's my Boo :)

Good for you for blessing another with the same gift, that was very big of you to do.
What a great story and an adorable horse! I love the markings on his face.
Wow, he is beautiful. His facial markings are just gorgeous and I absolutely love how big his bones and feet are. They should have left him a stud to improve the TB breed. :) That is so cool that she gave him to you. You just can't beat a deal like that.
---
Always remember that feeling of looking at a big, open country over the ears of a good horse, seeing a new trail unwind ahead of you, and that ever-spectacular view from the top of the ridge!!! Follow my training blog:
http://robertsontraining.blogspot.com/
I love his facial markings too :) Very distinktive! Did I spell that right?

People think he is draft cross because he is so thick boned, you should see him over the winter and in the spring when he gets these huge feathers on his front feet - really add's to the idea that he's draft cross.
I love him! I knew I had seen him around, I just couldnt think of his name. Very cool to see some more pictures :)

Just a random question: What type of bit are you using? I don't think I've seen one of those before.
How did I miss this? What a gorgeous boy! I love his face, what a strange stripe he has with the big circle in the middle hehe. Adorable!
He is precious.

I love happy stories of partnerships too great to break. :]

He's beautiful.