Introducing Trapper
---
Hey! I'm new here and I wanted to introduce myself and my only horse, who I call Trapper. He's a 9 year old Quarter Horse, trained for barrel racing. But I have a serious knee injury right now, so we're both taking a break from riding until I can get my surgery done. :( But I can still can go see him every now and then. I board quite a while away also, so it makes it hard to go see him sometimes. Here are some of my favorite pictures.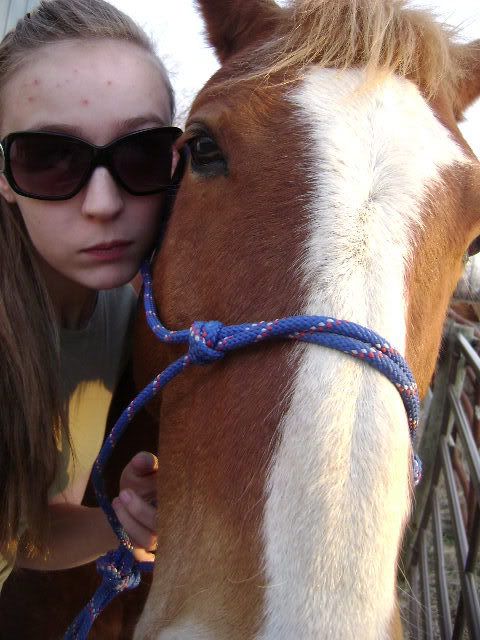 Me and him on the usual day without being able to ride.
Christmas last year. I made cards with this picture and sent 'em out. Looking forward to next year and coming up with another idea.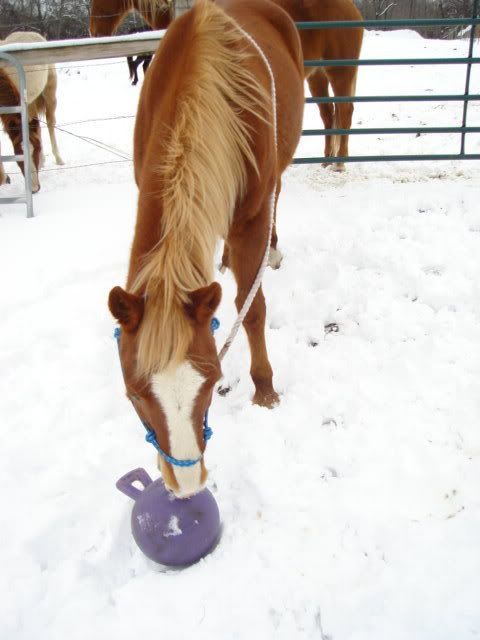 Playing with his jolly ball.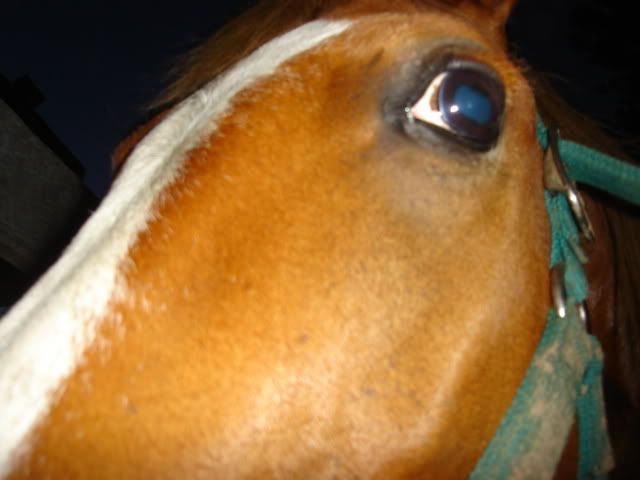 LOL! The day after I got him, I discovered how funny and cute he was. He loves cameras and I was trying to take a picture. He decided to smell my hand and this is what I got, but I think it's cute.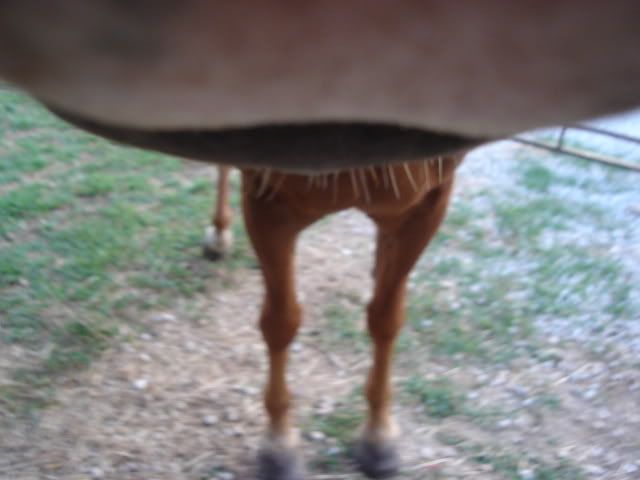 Another example of his personality. Lol! I was taking some conformation pictures a long time ago, like two years ago, and he smelled the camera. So I got his nose in the picture. It was cute though. I didn't realize it until I got home and stuck 'em on the computer. I got a good laugh out of it.
Anyway. That's my horse! Love him to death.
hahaha the last one was soo funny

Trapper is so adorable! He looks like a great horse!!
he is a cuttie!!! that last pic is pretty amazing!
---