Introducing Willow and Emmy lots of pics
---
Today was the big day, and my two new girls came home.
Back story, I have said for a long time that my perfect horse would be Ace, only bigger and younger, well one evening I was idly looking at the sale ads on Horsetopia (as you do) and saw an ad for an arab mare for sale, no pic and nothing about the ad said 'buy me' I was about to move on, when on a whim I clicked on the pedigree link, and found that I was looking at a daughter of my very own Ace
I contacted the owner, and we had lots of chats, and I went to visit and fell in love, so I bought Emmy a while ago, I was just waiting to get her home.
While we were working on that Emmy's owner contacted me about her other mare, A saddlebred x Arab, called Willow, I had sort of seen Willow when I was there, but only took notice of Emmy
Turns out that Val wanted me to take the pair of them, because she thinks I will be able to work with Willow. I agreed to take Willow on a 2 week trial, and in the meantime Ace has gone to her place to keep Poncho the donkey company. To Ace it is going home, Val owned her for a number of years, so she is back in familiar surroundings. If I don't get on with Willow I will swap them back in a couple of weeks, but if I do like her, Ace will spend the summer there and come back here in the fall.
Without further ado, pics from today
We picked up the girls today, met in a truck stop, and swapped Ace over for Willow and Emmy. The girls travelled home well, and I spent 5 mins with each of them in the round pen before throwing them out. Willow is smart, very quick and responsive, alert but over all very nice, I like her. Emmy is a little jumpier, a little more resistant, but overall not to bad. I wish I had got a picture if her and Ace together, they looked so good stood next to each other. [IMG]http://**************.com/Smileys/Lots_O_Smileys/icon_smile.gif[/IMG]
SO here is Willow
Checking out the place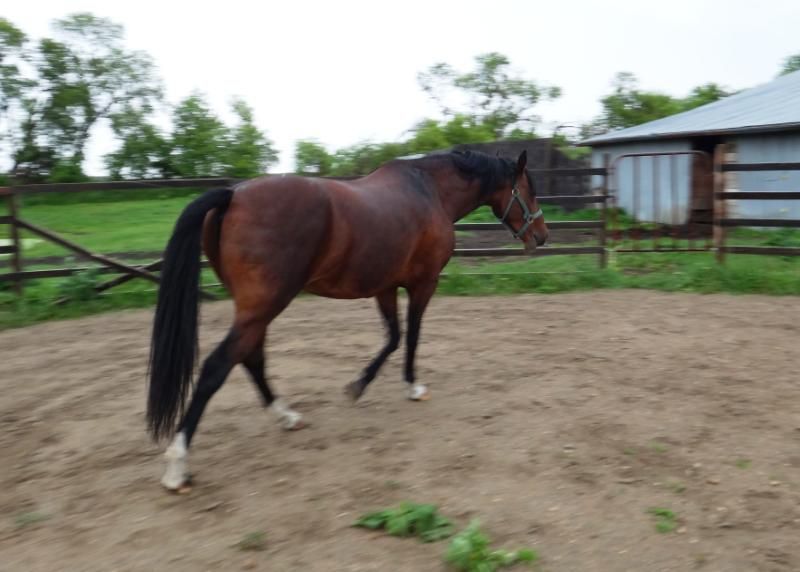 Spooking at the broken rail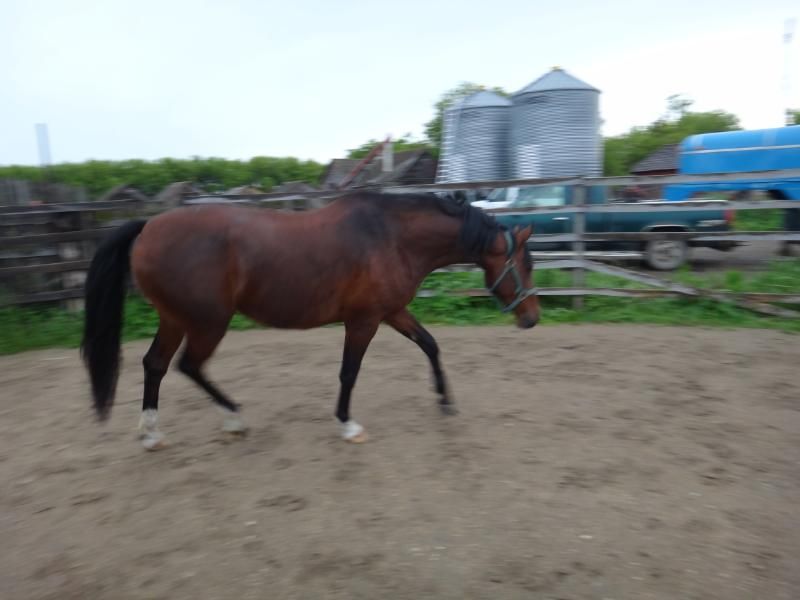 Stretching it out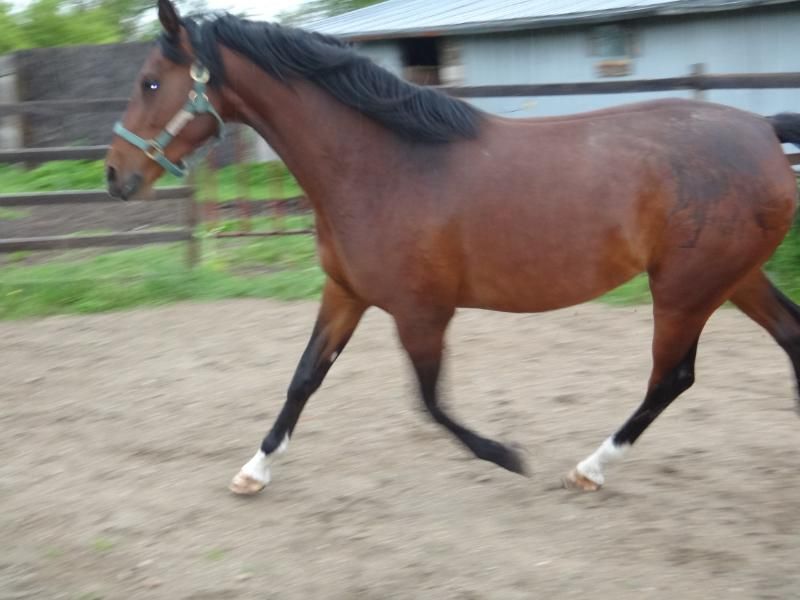 Looking pissed
Pretty girl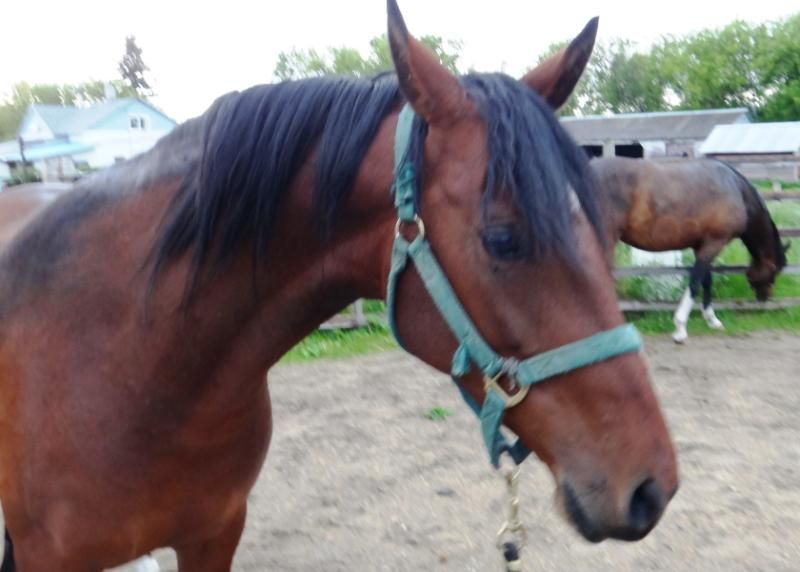 And fat Emmy
Can I eat it?
Can I eat this then? (I swear she has Haflinger genes)
She moves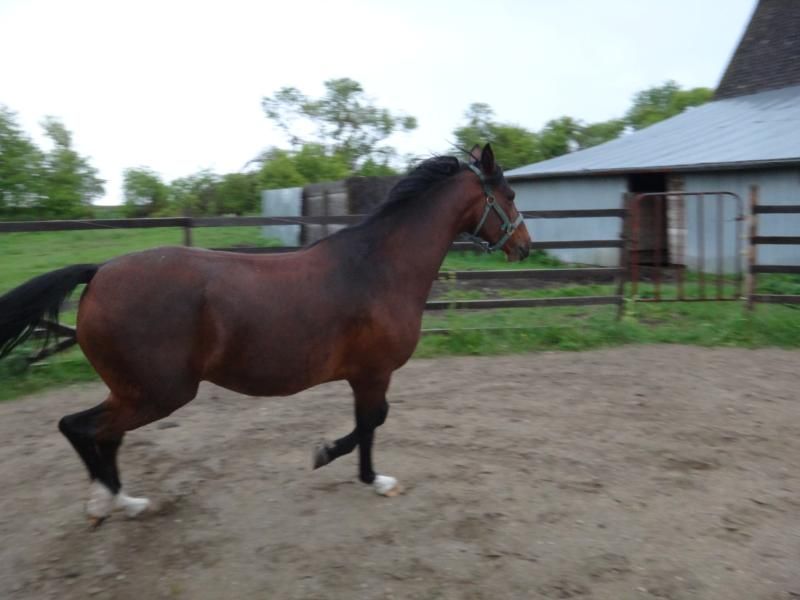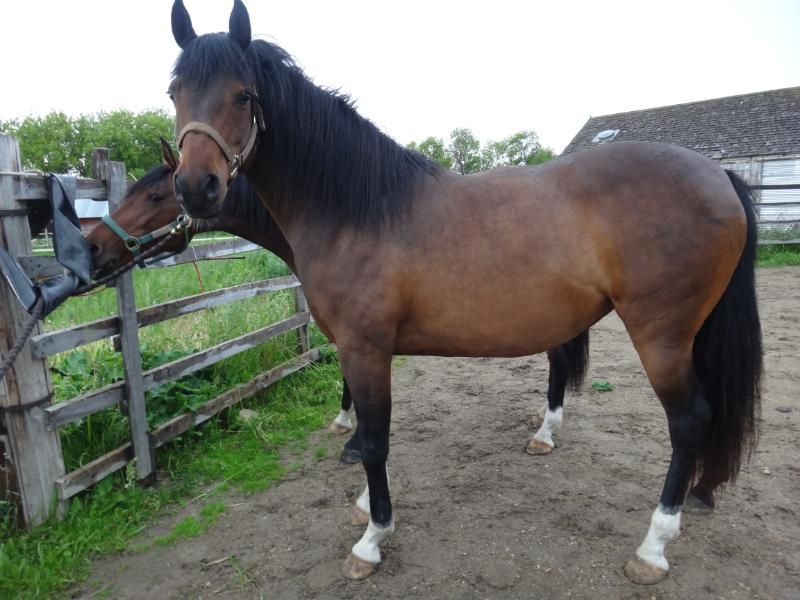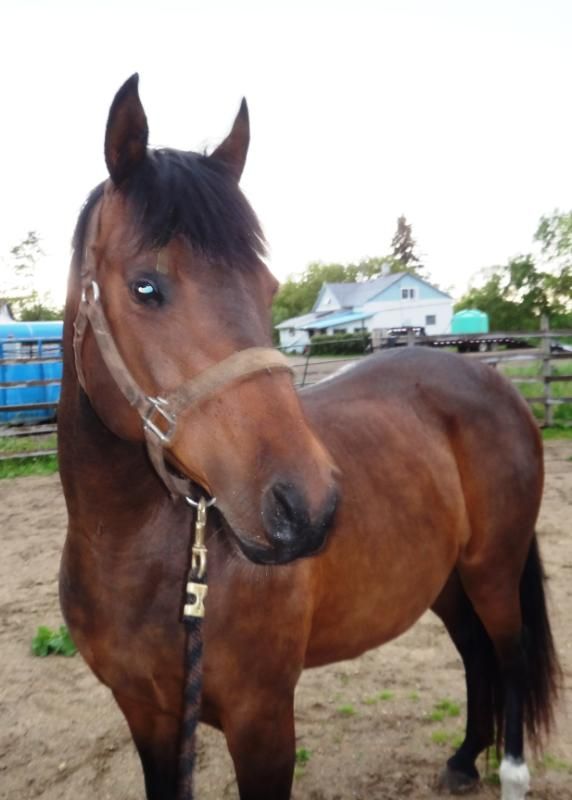 They are a pair of very beautiful girls!
---
My two horse Apache and Sammy are my world
along with our dogs Patch and Bear.
But I will always love you Jimmy R.I.P
****, just noticed that teh pic of 'Emmy' moving is actually Willow, oops, my bad
Very gorgeous girls! I especially LOVE Emmy.
---
"The greatest pleasure of a dog is that you may make a fool of yourself with
him and not only will he not scold you, but he will make a fool of himself too."
-Samuel Butler
What a lovely pair they make!
I just adore those thick manes and tails. :)
Pretty pretty girls!

Willow is so gorgeous, and Emmy looks like a little dollie :)
---
"Strength is the ability to use a muscle without tension"

Quote:
What a lovely pair they make!
I just adore those thick manes and tails. :)
Try a trio, here is Momma Ace
or a quartet, Emmy's half sister Angel.
Today they both had a short work out, and a tack fitting session.
Willow was a bit of a handful, but looking pretty in her tack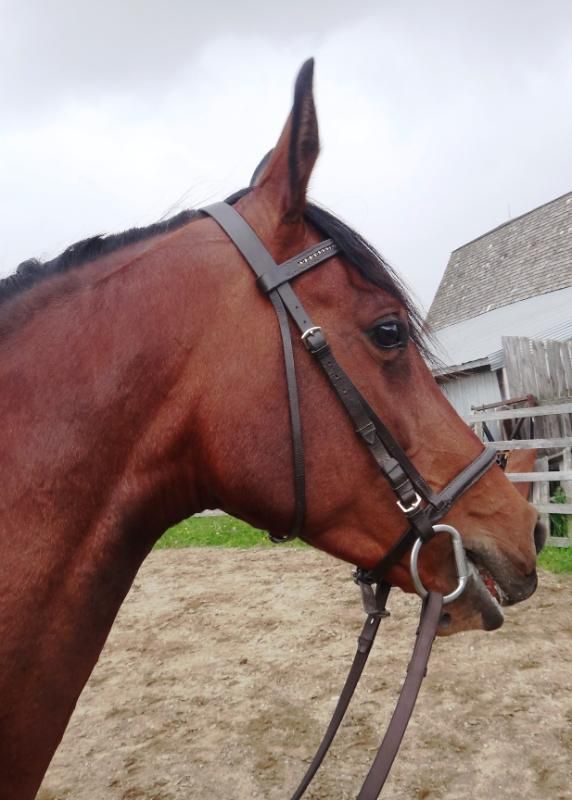 Such a gorgeous color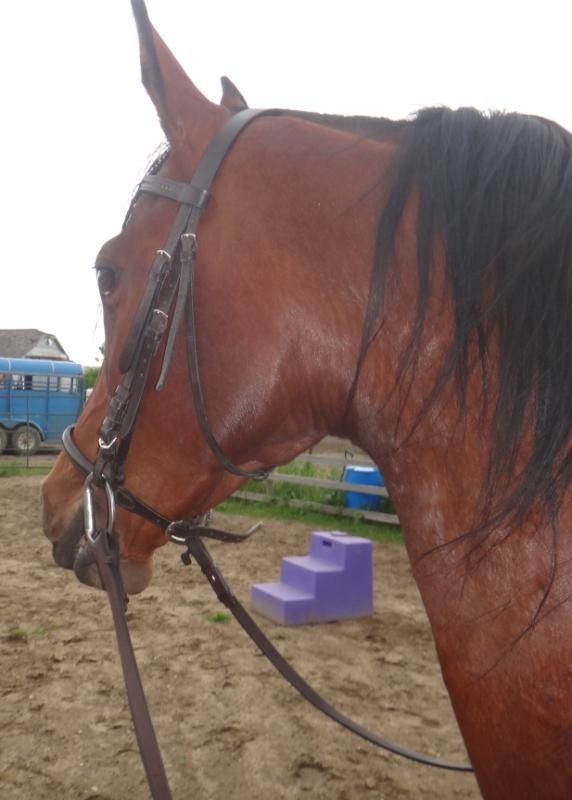 But overall she was unimpressed by the day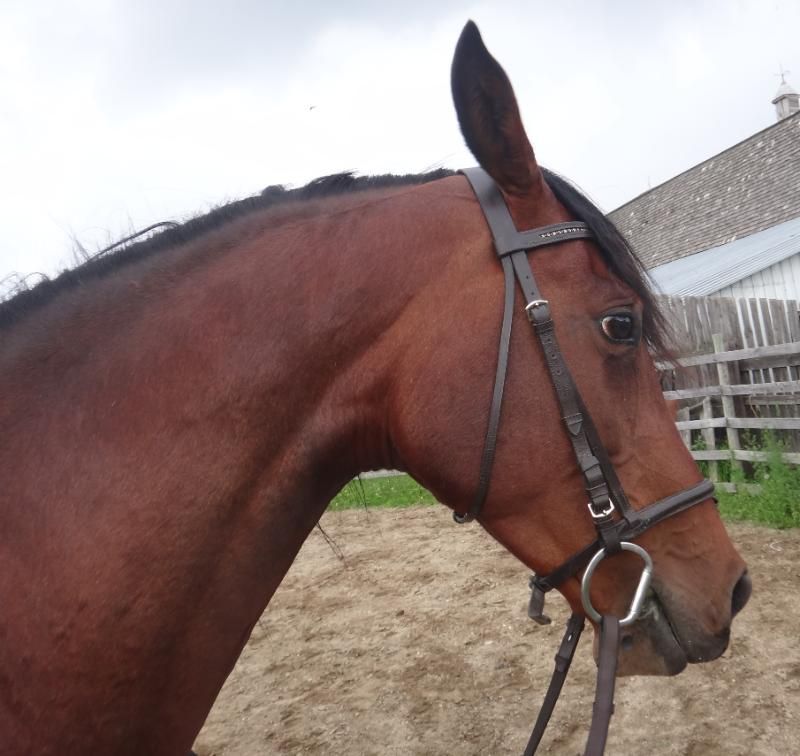 Emmy was a sweetie, a very standoffish Arab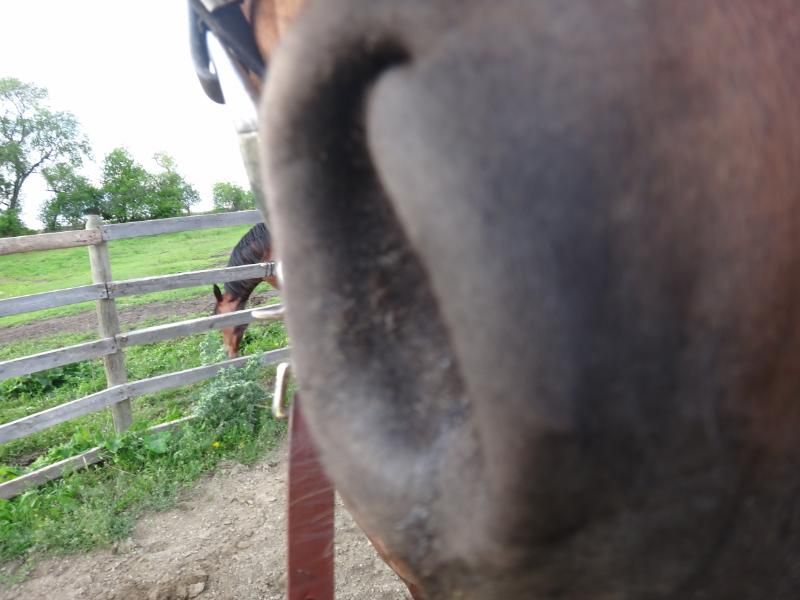 But when I could back her up she looked pretty
The saddle looked good when I put it on, but having no withers and a spare tire or two means that it slipped forward while she was working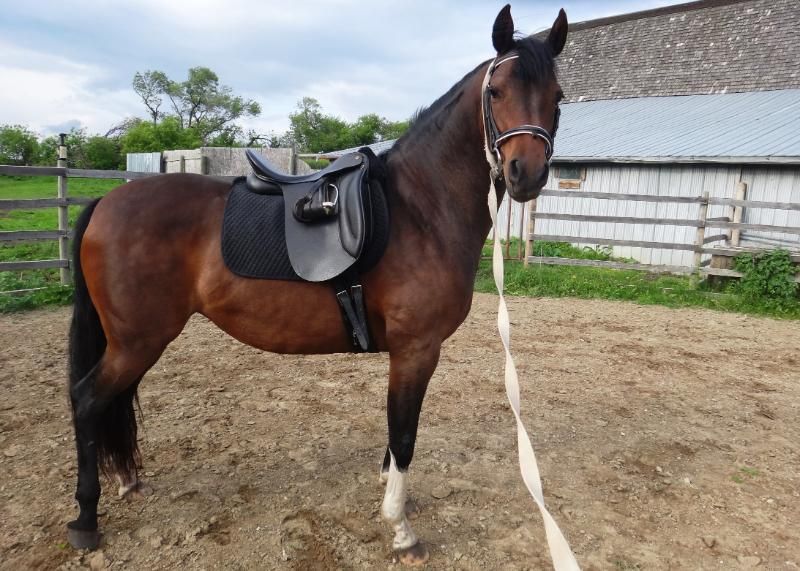 Lovely girls. What are your plans for them?