Introductions!
---
Hellooooo! I'm new to HF and I just wanted to introduce my two boys!
First up is BlackJack. He is my 16 year old black arab that I have owned for 8 years. He is my best buddy, we've done lots together over the years and he will be with me for many years to come! We used to do a little bit of jumping and some dressage, mostly for fun. We hit the trails a lot now and just hang out when I don't ride :)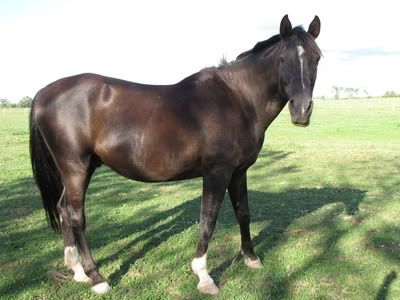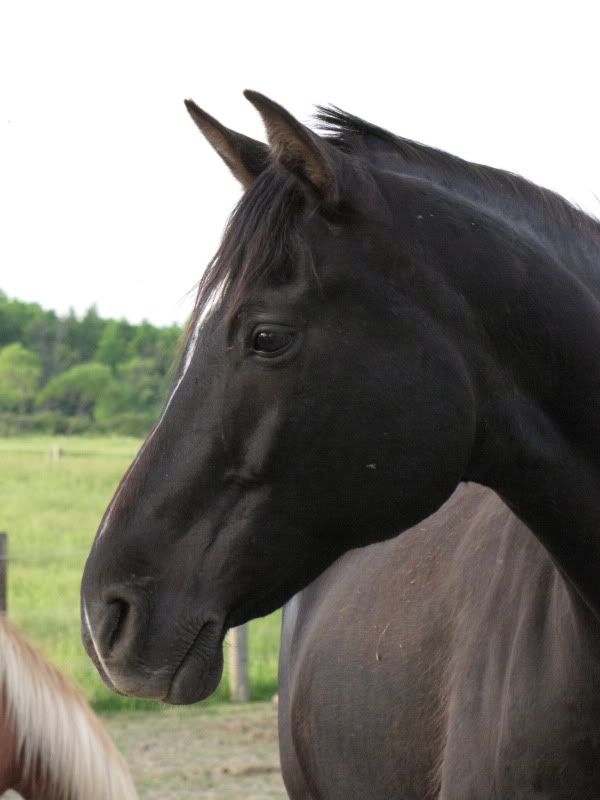 Next is Simon, he is my 3 year old smokey brown CSHA gelding. I've known Simon since the day he was born and I knew we were meant to be together. Certain circumstances forced us apart for almost a year until the day came when I had a chance to buy him! We have been doing so well together and I sat on him for the first time the other day! I am so proud of my baby and I hope to be showing with him in the future. He is such a calm and smart boy :)
Thanks for looking!
Welcome and your two are gorgeous! :)
---
Proud Mom of:
Grey Sky Aledo Elite, a.k.a Wolf- '09 grullo QH gelding
Apache-Paint/QH gelding ♥2003-2011♥ R.I.P ♥
Oh nice horses! Welcome :)
---
"Strength is the ability to use a muscle without tension"

Gorgeous horses!
I'm in love with Simon haha. What a cutie! What are your plans with him? :)
Posted via Mobile Device
Thanks so much!! I will probably do a little bit of everything with him, I will start out with dressage first of course and then possibly move into the hunter ring. Friends and people that have seen him told me he has nice "huntery" movement lol. Lots of trail riding for sure! He will be a nice all-rounder horse hopefully :)
Welcome to the forum! Handsome fellows you have :)
---
Life is like a camera. Focus on what's important, Capture the good times, Develop from the negatives and if things don't work out, Take another shot.
Welcome to the forum-your horses are "eye candy".